An extended #BeActive autumn in Denmark
01/09/2023
By Irina Coreachina, European Week of Sport Denmark Coordinator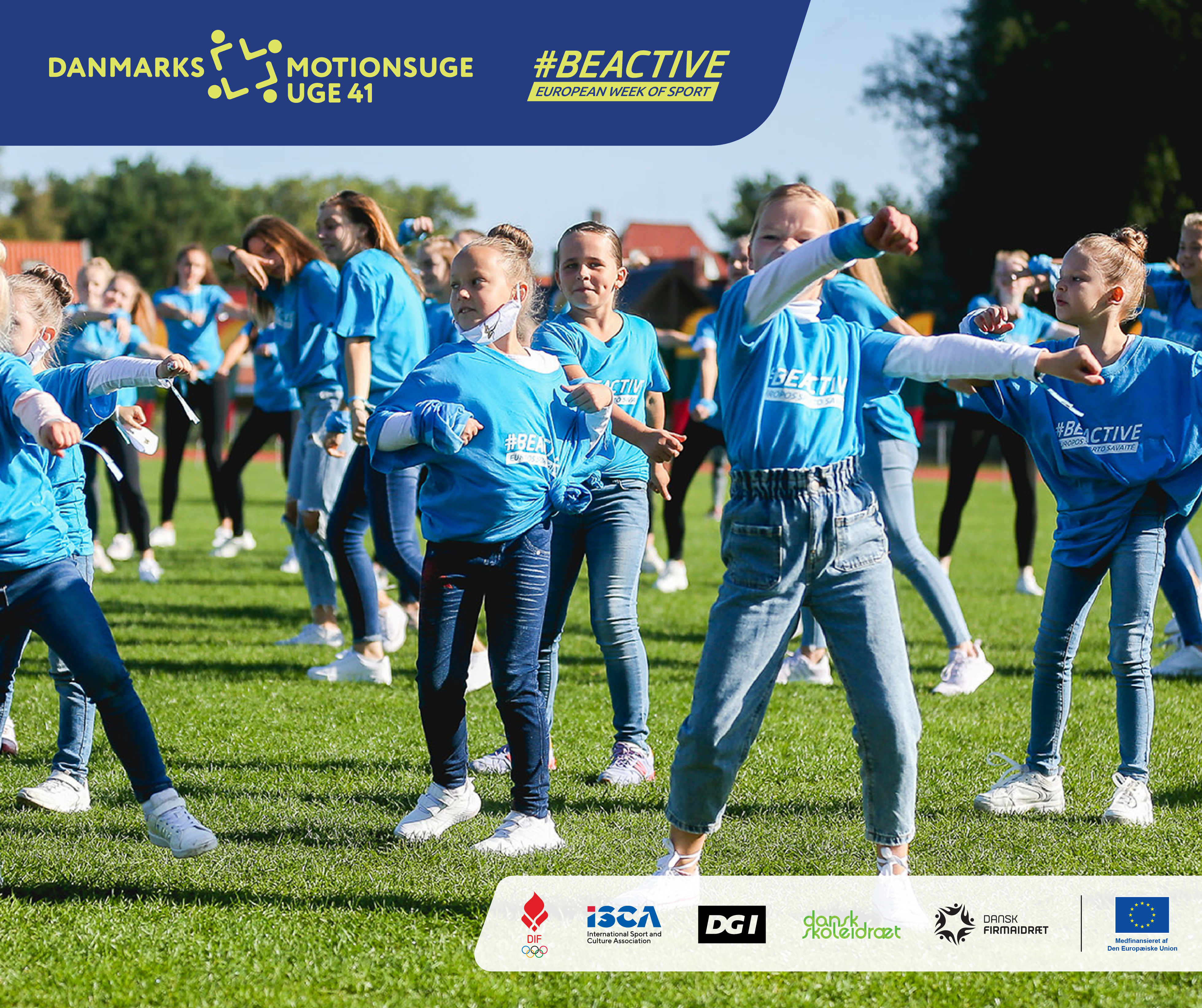 When implementing the European Week of Sport in Denmark, the International Sport and Culture Association (ISCA) focuses not only on facilitating a week of events in September but also on inspiring people to find a physical activity of their liking and to #BeActive all year round. Our collaboration with the Danish Exercise Week (Danmarks Motionsuge) has allowed us to extend the variety of activities offered, as well as the timeline, with the events happening during the months of September and October.
Danmarks Motionsuge was established in 2021 by a partnership of the lead actors in Denmark's sport and physical activity sector including Danish Gymnastics and Sports Association (DGI), the National Olympic Committee and Sports Confederation of Denmark (DIF), the Danish School Sport Federation and the Danish Federation for Company Sport. In its second year more than 5000 events took place as part of the initiative, activating over half a million of Denmark's residents and visitors.
From large-scale national initiatives such as Danish School Sport Day (Skolernes Motionsdag), which celebrated its 40th anniversary in 2022, and the Danish Workplace Activity Week (Arbejdspladsernes motionsuge) to smaller come-and-try evenings in local sport clubs, walks in the neighbourhoods or playing historical wooden games as part of the #BeActive and Culture Night, there was an option for everyone to join the celebration of movement.
"After only two years of its establishment, Danmarks Motionsuge has already become a big national initiative with great support from organisations, municipalities and civil society. Being the project leader, it was naturally a busy working period, but I also made sure to participate in different types of events myself. The highlight was taking part in the #BeActive Night Halloween Run together with my 12-year-old daughter Ellen. After running 4 km across a creepy cemetery and garage she asked: 'Why is it already over?'. I think this is a perfect indication of Danmarks Motionsuge and European Week of Sport Denmark's success." – Ricco Victor, project leader of the Danish Exercise Week.