Interview with Jo Jewell, Technical Officer at the WHO Regional Office for Europe
30/09/2017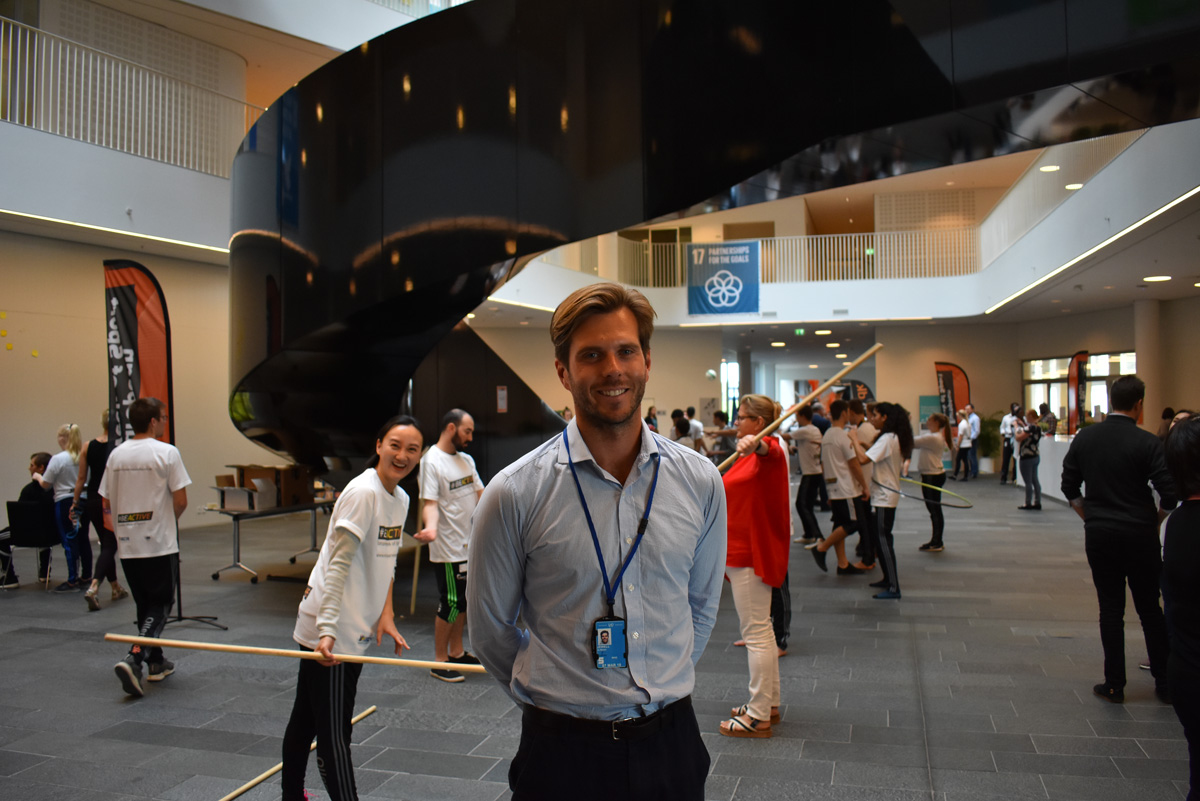 On Wednesday WHO Europe welcomed ISCA and the Ollerup Academy of Physical Education at the UN headquarters (UN City) in Copenhagen ready for an active lunch hour with colleagues from around the world.
WHO Europe Technical Officer Jo Jewell helped spread the #BeActive message as he worked his way around the Ollerup students' and ISCA's 10 active stations. Jewell tells us why he believes it's so important for NGOs big and small to be "critical players" in raising awareness about the health benefits of physical activity and influencing policy and actions from governments.
ISCA: How do you see physical activity as part of the bigger picture of health and wellbeing?
Jo Jewell: For the European region and for the European member states it's certainly absolutely essential, really. If you look at the burden of disease in the European region the most important causes of death and disability are non-communicable diseases, so heart disease, cancers, diabetes, and physical inactivity and sedentary behaviours are some of the most important risk factors contributing to that burden of disease. So getting populations more active and building urban environments and cities where people can be physically active as part of everyday life is extremely important. So activities both to promote awareness around physical activity, but also to create the infrastructure for people to be physically active is essential.
ISCA: And how important is civil society's role in doing this activation and physical activity promotion, and providing the infrastructure?
Jo Jewell: Absolutely important on many different fronts. On the first aspect you mentioned in terms of creating awareness, I think that weeks like the European week of physical activity and sport are extremely important, both in terms of raising awareness with national governments about the need to take some actions, but also with the public, reminding them of the importance of being physically active. But then also civil society is a critical player in terms of reviewing evidence, looking at potential solutions, being creative and thinking out of the box about ways we can address this issue of physical inactivity, being advocates for things like cycling infrastructure and being advocates for better planning in terms of new housing developments, etc. So in that sense civil society is a crucial partner.
ISCA: Would you have one piece of advice for smaller NGOs who would like to be advocates but maybe think they're too small to do so?
Jo Jewell: I think every voice counts and I think [it's important to] find your target audience. I think of course, when we talk about physical inactivity, that's an issue we're facing across a life course, across different socio-economic groups, etc. So in that sense there are many different potential target groups. Whether you want to work with low socio-economic groups, whether you want to work with children, older adolescents, older people, for example. Keeping people physically active in later in life is extremely important. So in that sense, perhaps smaller civil society organisations could create a niche and focus their efforts towards one specific group and then tailor their messages and activities to address the needs of that group in particular.
ISCA: In the context of the European Week of Sport and EU initiatives and also the latest WHO Global Action Plan to Promote Physical Activity, how do you see the links between those two and how can they support each other?
Jo Jewell: I think that every action that keeps physical activity on the agenda is really important and aligning the priorities is essential. So in the sense that we, as a European region, have our physical activity strategy for the European region, which sets out a number of priorities such as promoting physical activity across the life course, reaching vulnerable groups, building environments that support physical activity, I think those are the messages that can be picked up by governments but also picked up by civil society. And each year and when the physical activity week of sport comes up, I think that's an opportunity to remind communities and society as a whole of the importance of promoting physical activity.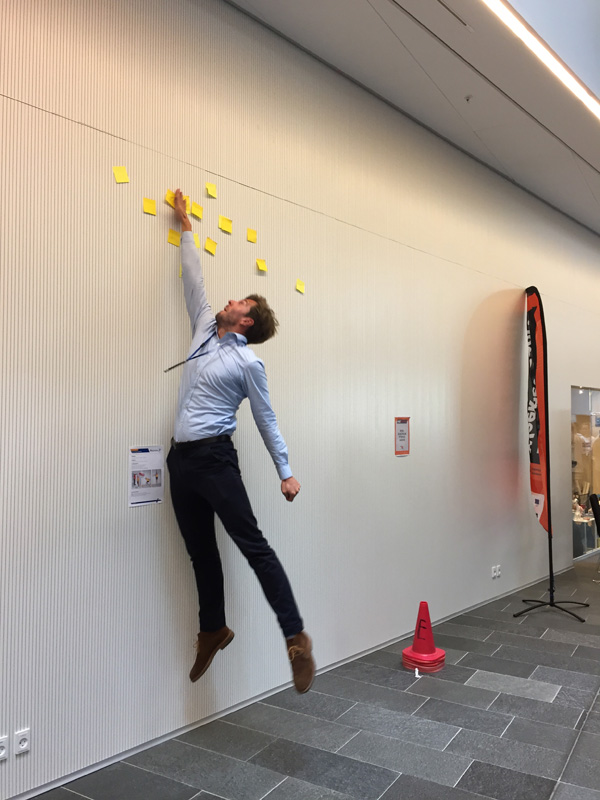 Read more about ISCA and the Ollerup students' visit to UN City
Interview by Rachel Payne, ISCA
Photos my Laura Maria Tiidla and Rachel Payne