Family fencing joined the European Week of Sport's Danish programme
01/10/2018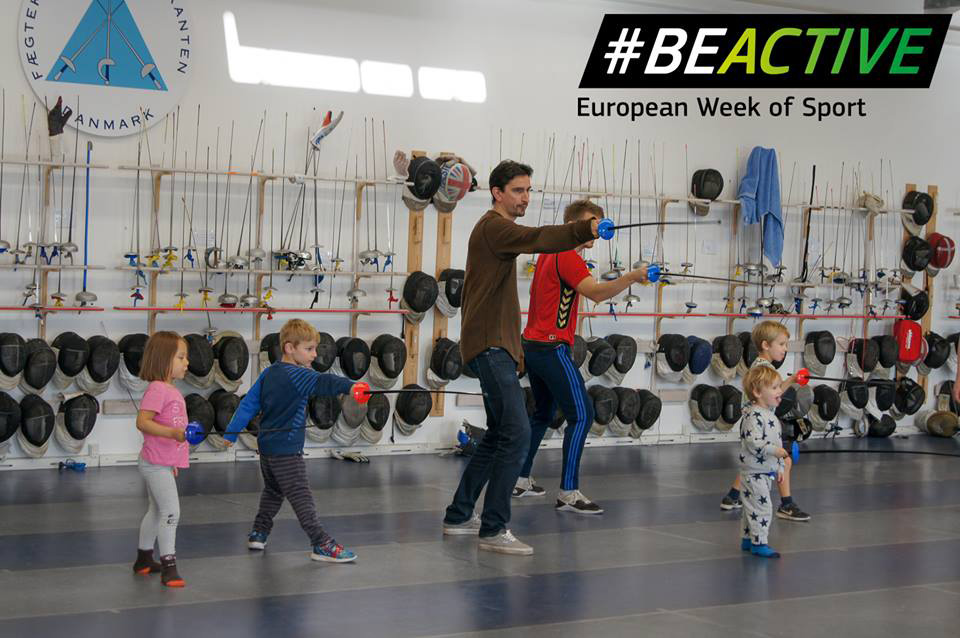 So many events took place across the Denmark during the European Week of Sport, getting people from all walks of life to #BeActive in a way that suited them.
A great example was a family fencing event in Copenhagen, at Fægteklubben Trekanten, one of the oldest fencing clubs in Denmark! The event stretched over two days – 23 and 30 September.
Families with children aged from 4-7 and 7+ were invited to come along and try out fencing in an open house event which taught the basics and finished with a friendly competition.
Like their heroes Zorro or Valentina Vezzali, everyone could stand with foil in hand, a mask over their face, and have fun while improving their skills or gaining new ones!
There will be more open house events in October and November.