Natminton added another #BeActive Night to the Danish programme
02/10/2018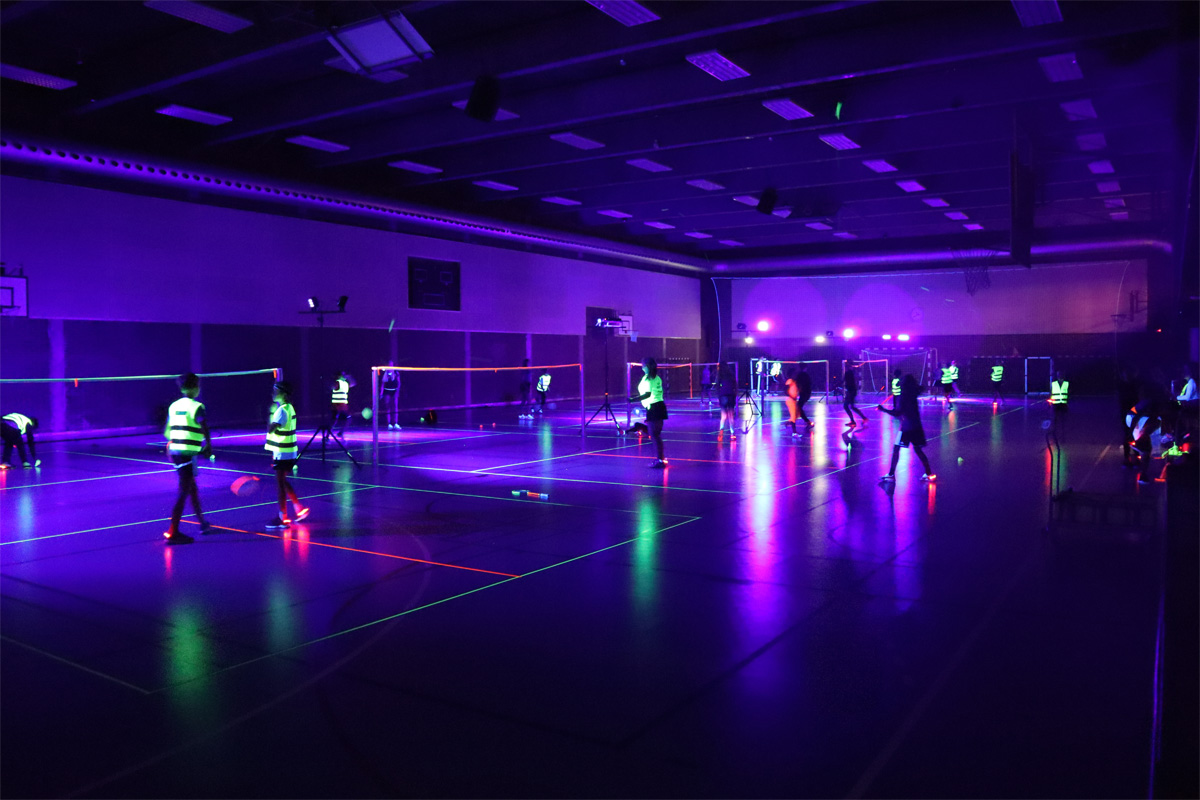 In Skanderborg, Denmark, DGI invited local badminton members to an event with a twist – they had to play in the dark with glow-in-the-dark vests, equipment and a glow of purple light giving just enough visibility to play.
The evening, on 28 September, started with two hours of playful training with a DGI instructor, and afterwards the lights were dimmed for some friendly and "hyggelige" matches.
"The Natminton event went very well. We had a very pleasant and fun evening/night with around 65 happy participants. The #BeActive safety jackets and the lights were a nice extra bonus to the event. Thank you for giving us that opportunity," Gert Vinge Hedegaard from Skanderborg Badminton said.
Find out about other events at Skanderborg Badminton Club