ISCA and Ollerup in "office activity takeover" at UN City
01/10/2018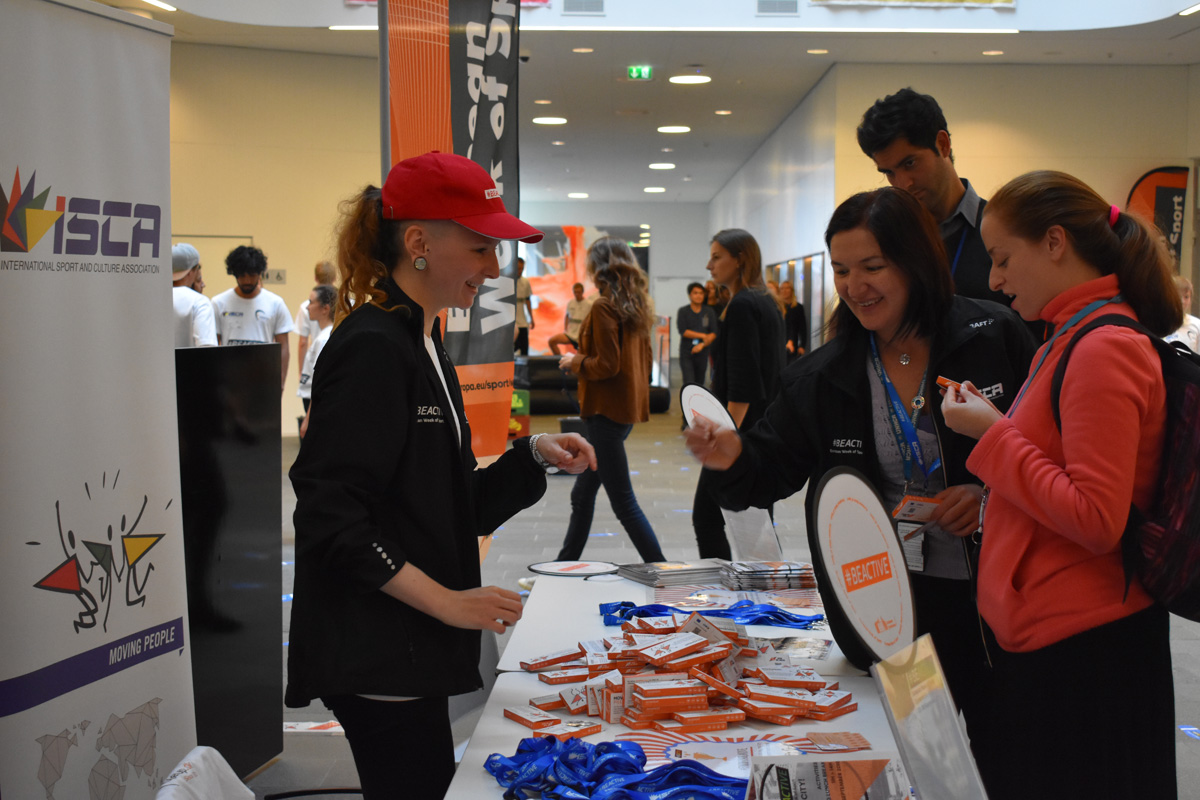 During the #BeActive European Week of Sport in Denmark ISCA and the Ollerup Academy for Physical Education transformed a regular lunch hour at UN City in Copenhagen into a buzz of activity with our "office activity takeover".
The event saw staff from WHO Europe and UN branches including UNICEF jumping across a parkour course set up in the UN City lobbyand trying backflips with help from the Ollerup students, competing in slow biking and jumping contests, and relaxing with some stretching and gentle exercises that can be done in any office. There were 10 physical activity stations stretched across the lobby, and some of the staff stayed until they had tried all 10 – and filled in all the stamp on their #FindYourMOVE "loyalty card".
Communication and Programme Manager for UNICEF Maria Dyrberg said the staff would not normally have the chance to be active and interact on a regular working day, so she felt the activities brought them together in a relaxed way.
"When I came out of my office to go for lunch, I was just so happy when I saw all the activities and I really got touched. I was feeling this community with all the others, like standing and cheering, and it just reminds me of how much I appreciate physical activity and movement and how I miss it actually," she said.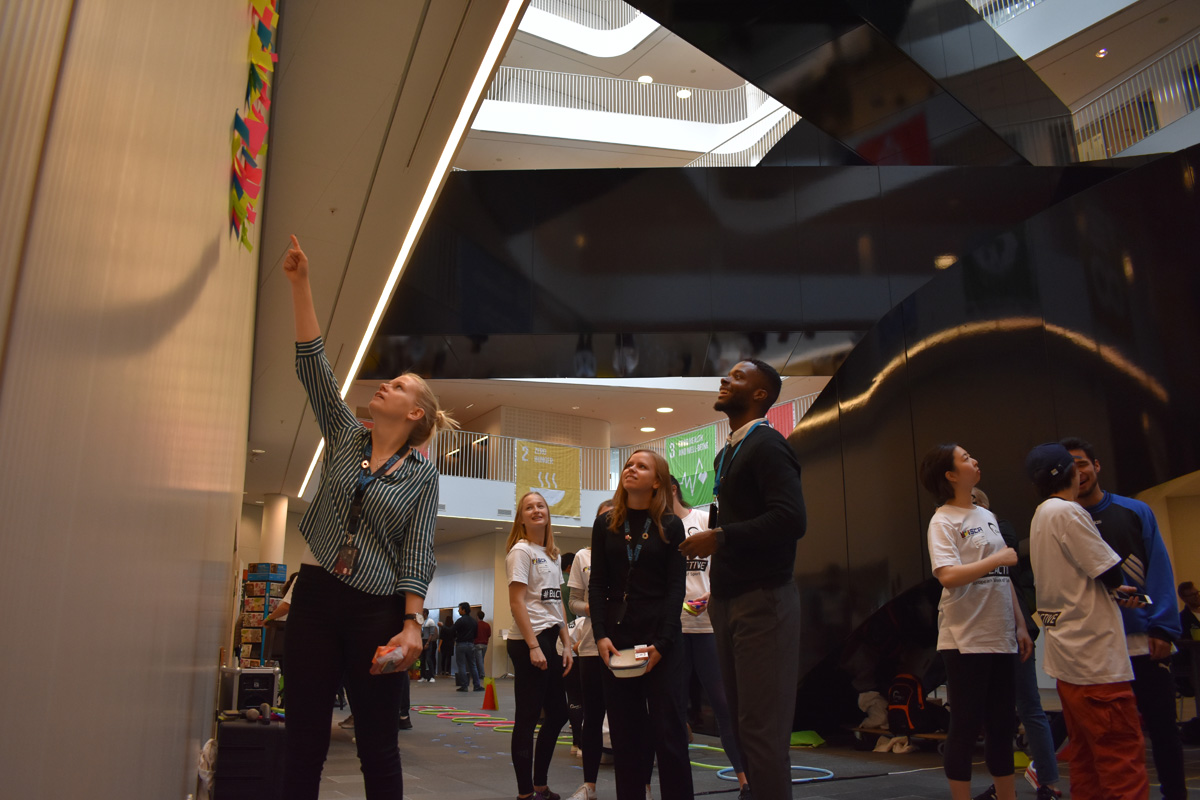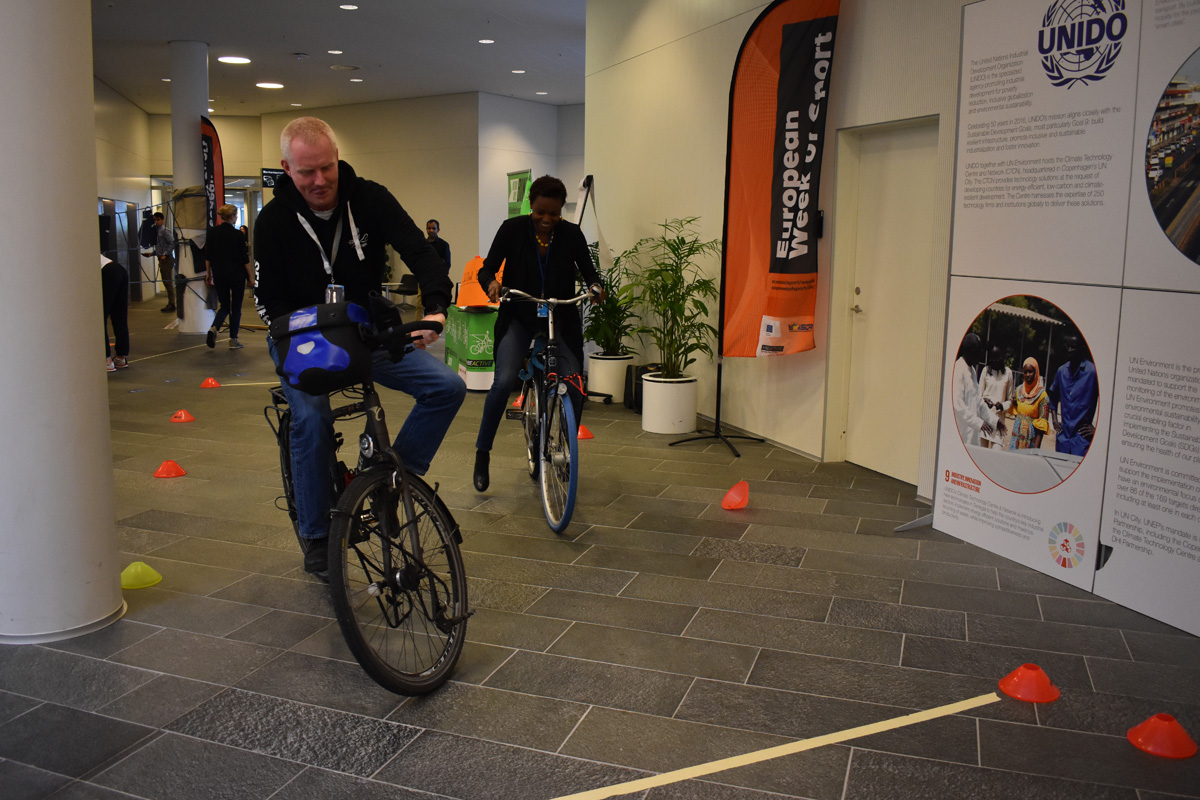 WHO Europe Technical Consultant Lea Nash Castro agreed that the inclusiveness of the activities enabled people to participate in everything from light to more challenging physical activities.
"I think the keyword after experiencing this for me would be fun, and if I can add one more, inclusive, because I thought there was something for everyone and I saw people of different ages, backgrounds and styles participating," she said.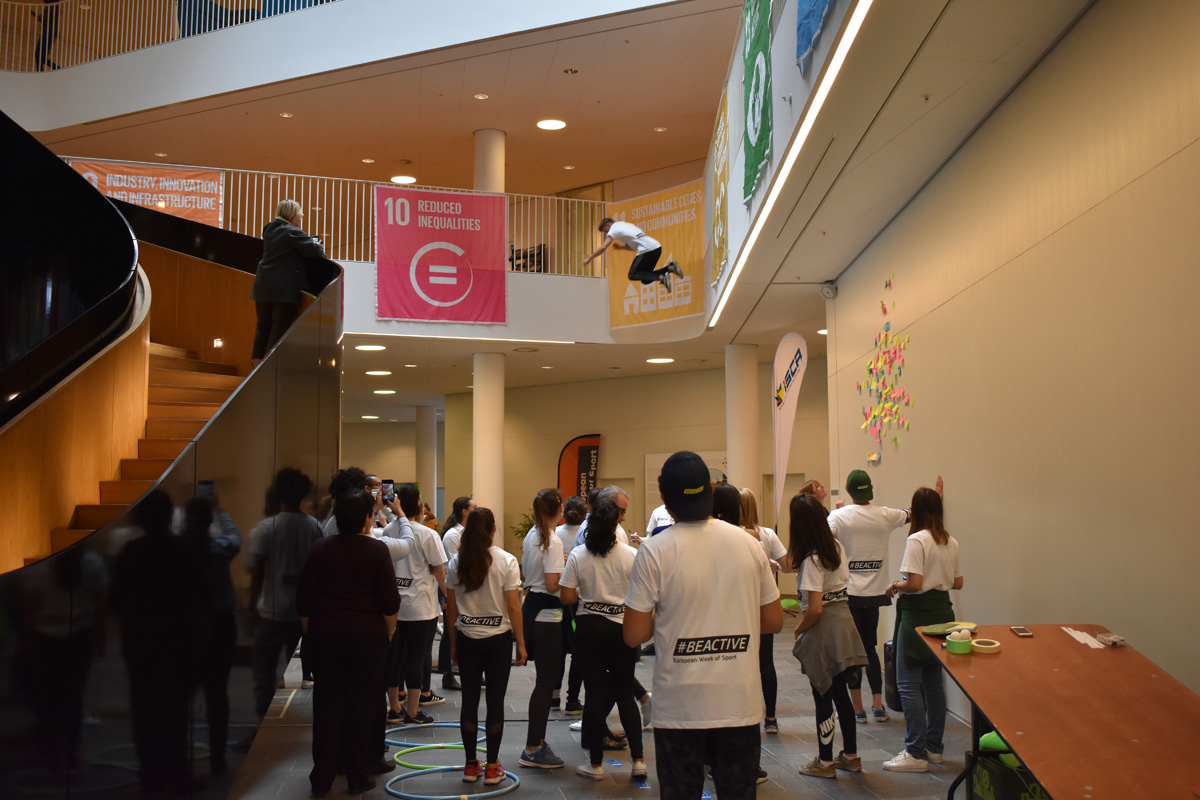 Ollerup's parkour activities started as a spectacle that quickly drew a crowd as some of the students jumped from the first floor of the building into the lobby. But the open parkour course soon drew in curious spectators who wanted to learn some of the basics of jumping and balancing.
"Parkour was a really nice experience. I wasn't aware that I could do a lot of things with my body and jump over things, so it was really exciting," WHO Europe Programme Assistant Jesus Chew Ambrosio said.
"I'm working for the Programme for Nutrition, Obesity and Physical Activity so this kind of physical activity through our working day is very important and especially during this week, which is the European Week of Sport. I think everyone is loving it in the building and I could see a lot of my colleagues trying different things and dancing and doing physical activity for a couple of minutes. So I think it's really nice."
ISCA's collaboration with WHO Europe on the event is the second of our ongoing actions to promote physical activity together. Lea Nash Castro said the organisation recognises the potential of larger agencies in working with civil society organisations to extend the impact of their collective work.
"We acknowledge the role of civil society in helping WHO and all the other UN agencies in achieving the Sustainable Development Goals and of course ISCA is no exception to this work, working very directly especially with our good SDG 3 about health and wellbeing. So we think that these collaborations can really help WHO achieve their goals as well and support our member states, but also to identify the needs of the people in the countries and perhaps those whose voices are not so easily heard," she said.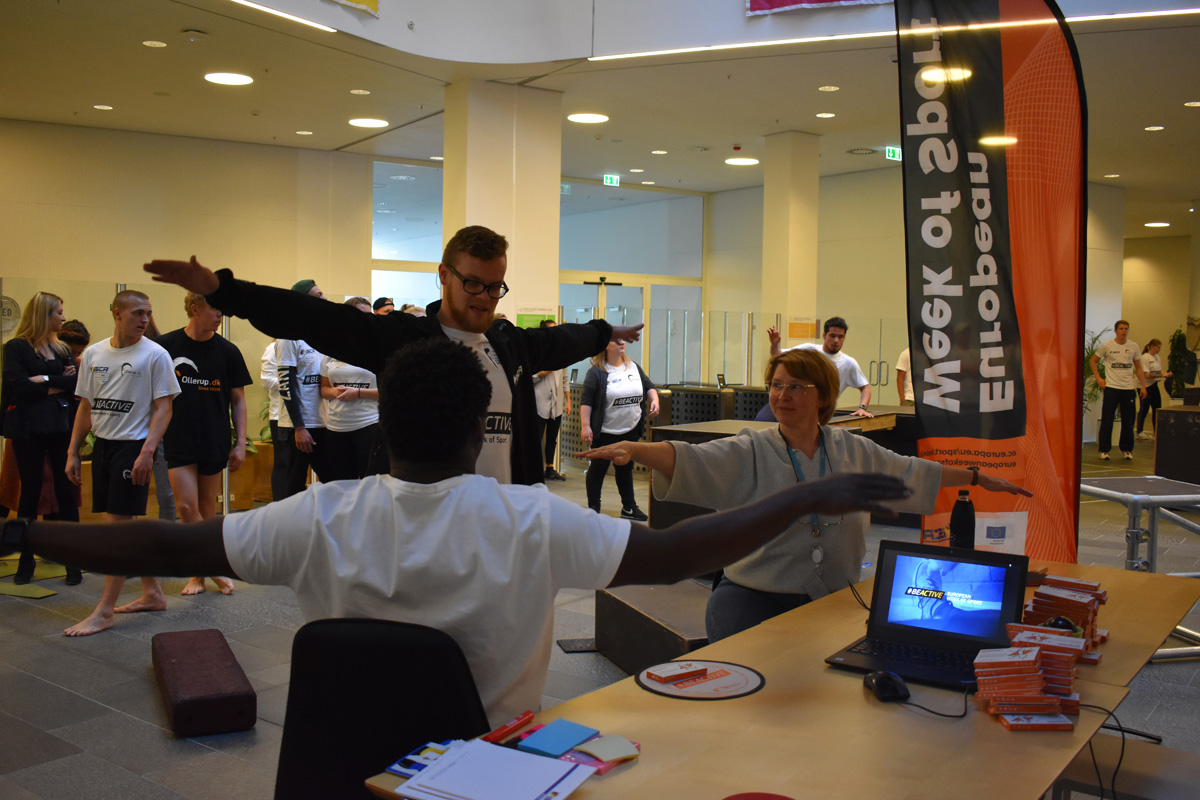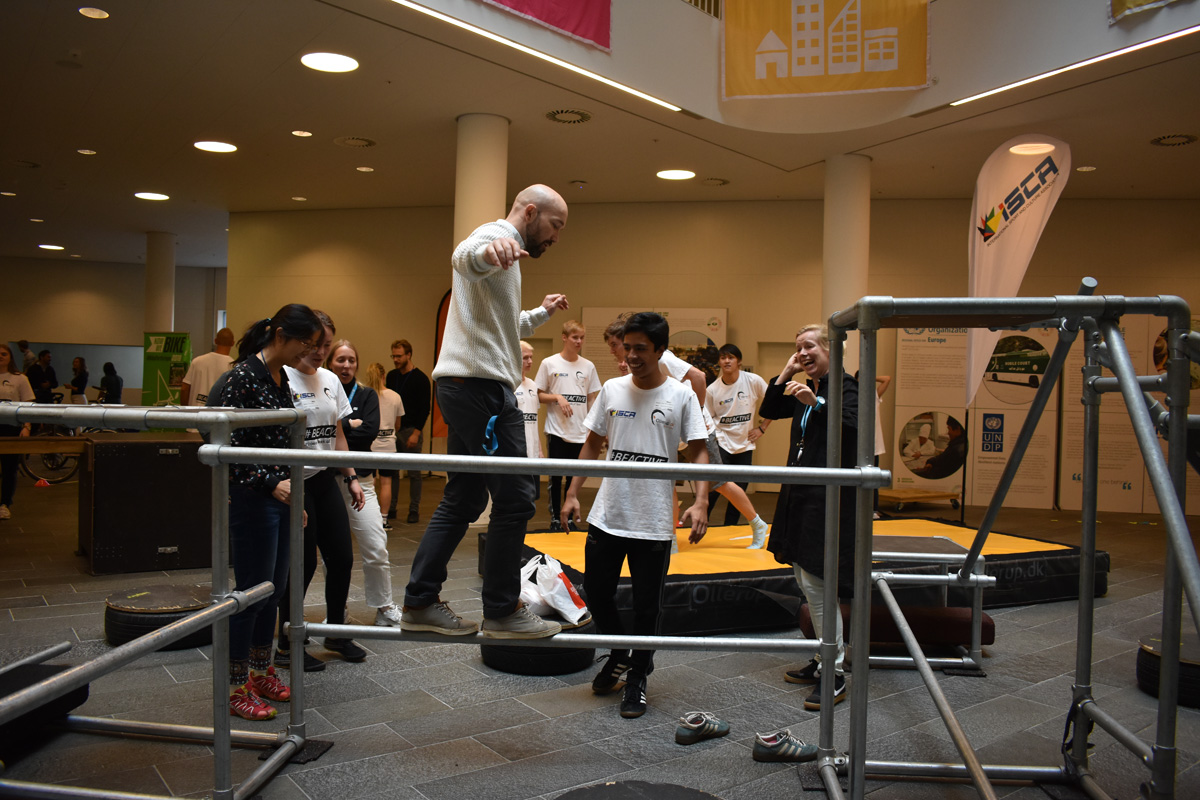 Read the full interview with Lea Nash Castro here
Watch WHO Europe's video from the day
Download the new WHO Europe Physical Activity Factsheets