ISCA's Danish partners move Denmark during 4th European Week of Sport
10/10/2018
Over the course of the week of 22-30 September the fourth edition of the European Week of Sport captivated people throughout Europe. Thousands of activation events took place in 44 countries, getting millions moving and celebrating active and healthy lifestyles.
Being one of the most active nations in the world meant that Denmark of course had hundreds of events during the week, from Copenhagen to Kolding and Aarhus to Aalborg! As the National Coordinating Body for the European Week of Sport in Denmark, ISCA was front-and-centre of the drive to get more people active. Those involved had a very busy week, attending multiple landmark events to spread the ethos of the European Week of Sport.
The first event that the ISCA team attended was in Denmark's second city, Aarhus. On Saturday 22 September the outdoor sport festival – Move for Life – took place. The event, organised by DGI Østjylland, a regional association of ISCA member DGI in Eastern Jutland, took place in the heart of the city, with a major road, Frederiks Allé, closed to cars and turned into a huge movement zone with different sport activities open to try for everyone. At the event ISCA set up a #BeActive corner, engaging with the public, giving away sport related goodies, and enjoying the fantastic day full of life, culture and movement. Even when the sun started to set the event was just getting in full swing, with the highlight of the whole day being the #BeActive Night activities, which underlined to everyone that you can enjoy being active in a variety of ways no matter what time it is.
Read more about the event here: https://europeanweekofsport.dk/news/_/43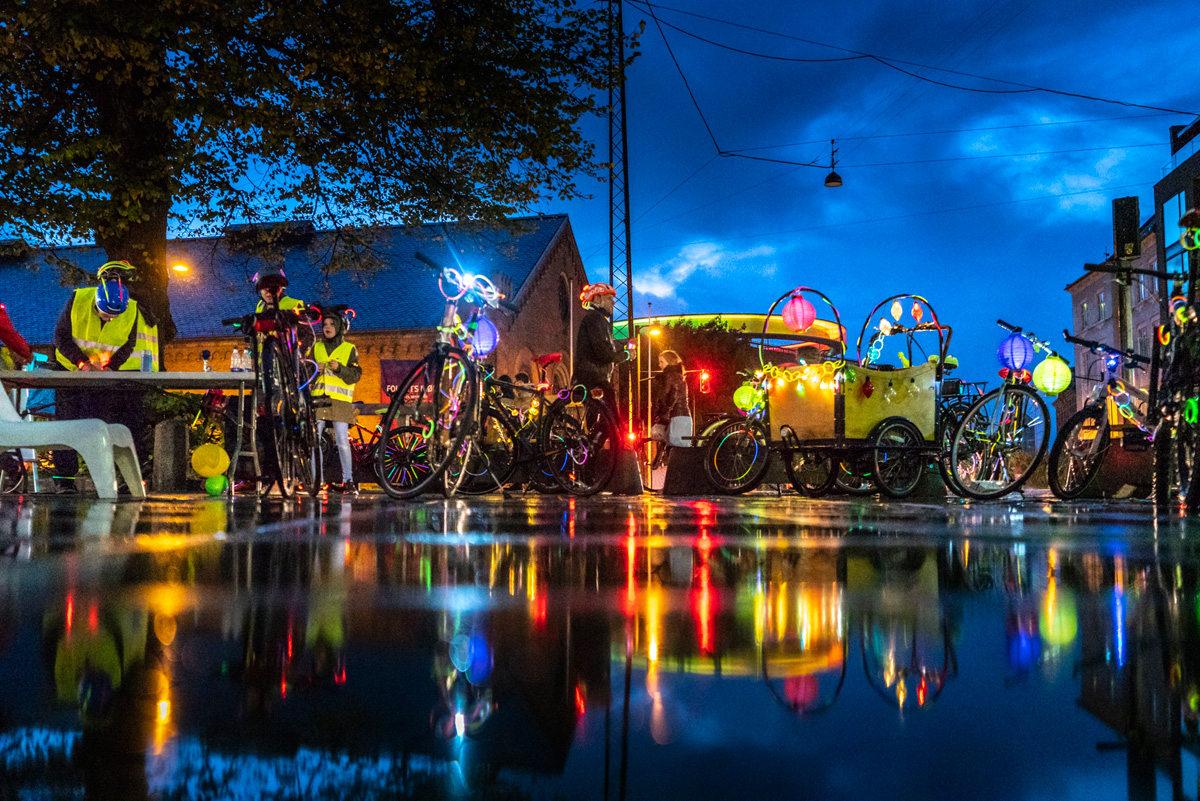 The very next day the ISCA team were busy again, attending a special event that formed part of the Margueritløb (from Danish - "Daisy Race"). This series of races was organised by one of the biggest Danish newspapers, Politiken, for the third year in a row. The event, which takes place all across the nation, has the dual aims of drawing attention to the Marguerite Route – a 3600 km long tourism trail, which covers some of the most beautiful parts of Denmark – while also inspiring people to #BeActive, and showing that running does not have to be a chore. The ISCA team attended the Margueritløbet race that took place in Valby Park, just outside the city centre of Copenhagen. Here they cheered on the participants, spoke to a range of people throughout the day, and promoted the European Week of Sport with motivational #BeActive banners and merchandise. ISCA President Mogens Kirkeby also took part in Holte, just a day after he was in Vienna for the opening of the European Week of Sport!
Read more about the event here: https://europeanweekofsport.dk/news/_/42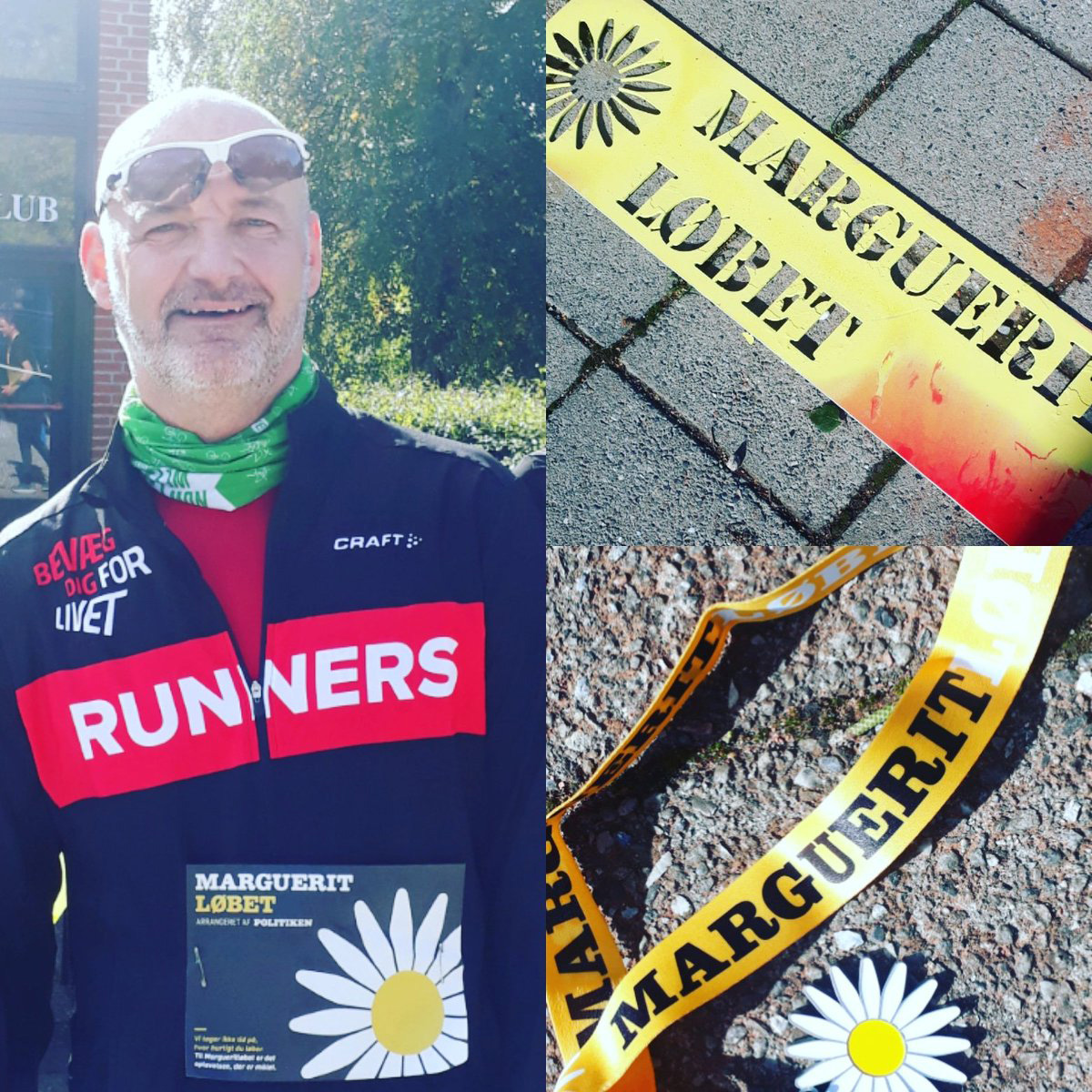 After a well-earned day's rest after the busy opening weekend of the European Week of Sport, the ISCA team attended the next major event taking place, Team Sports Days (Holdspilsdagen). This event spanned two days over the 25-26 September, being organised by Center for Holdspil og Sundhed (Center for Team Games and Health) in partnership with Bevæg dig for livet, DFI and ISCA. At seven different locations thousands of people got involved, but in Copenhagen the team themselves helped get Denmark to #BeActive. People from all walks of society came along to try a range of ball sports such as floorball, handball and football, and there was also a whole day of demonstration events, with numerous ball-games represented. Furthermore, there was a showcase of the most recent research and practical applications of new, yet familiar, activities that intend to get more citizens active and healthy, and every participant certainly left with a sense that not only are team ball games a lot of fun, but a great way to meet people and make friends.
Read more here: https://www.bevaegdigforlivet.dk/holdspil/holdspil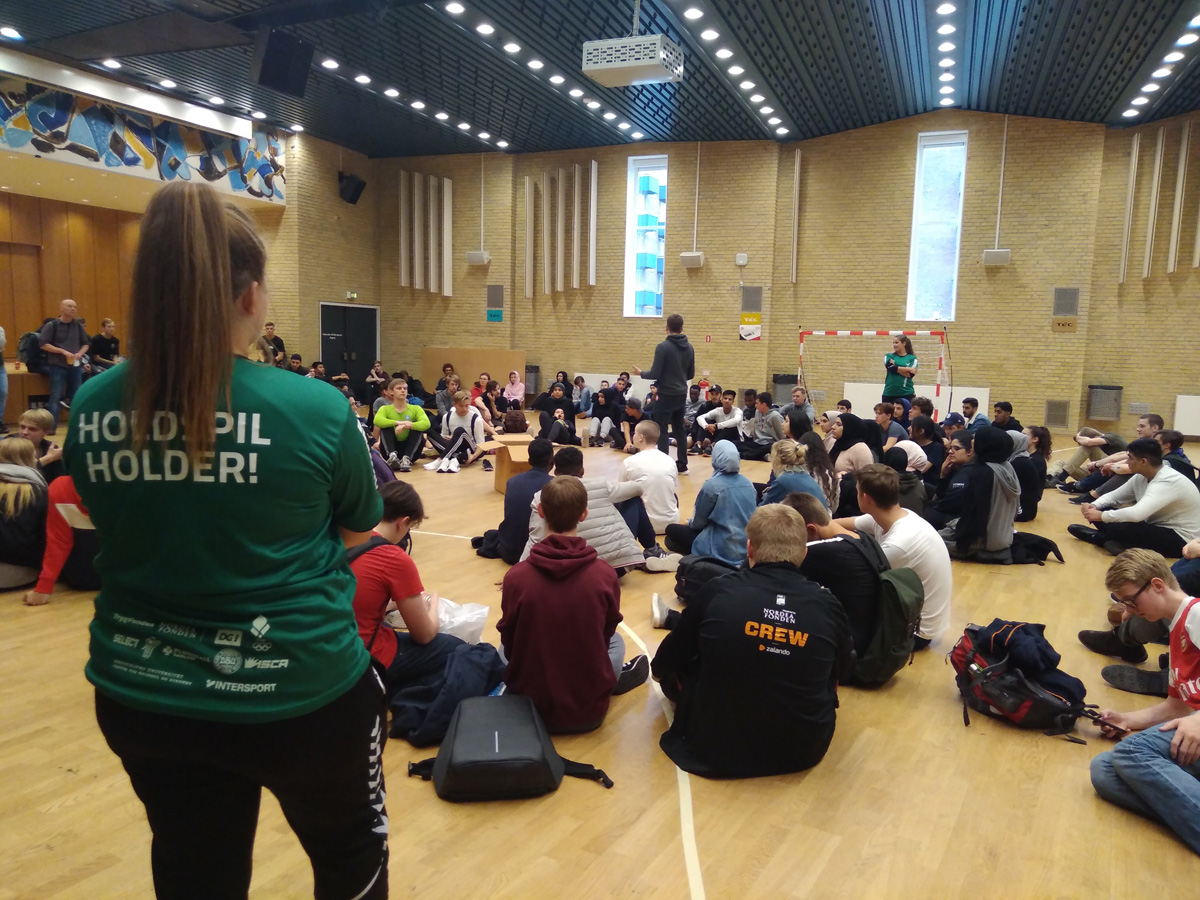 On Friday, 28 September, ISCA and the Ollerup Academy for Physical Education transformed a regular lunch hour at UN City in Copenhagen into a buzz of physical activity with an "office activity takeover". The same event has taken place in previous years, but this edition proved to be bigger and better than ever before! The event got staff from WHO Europe and UN branches moving in a variety of ways; jumping across a parkour course set up in the UN City lobby, trying backflips with help from the Ollerup students, competing in slow biking and jumping contests, and learning several low-impact exercises that can be done sitting down, to ensure that when they got back to their offices they could still #BeActive!
Read more here: https://europeanweekofsport.dk/news/_/47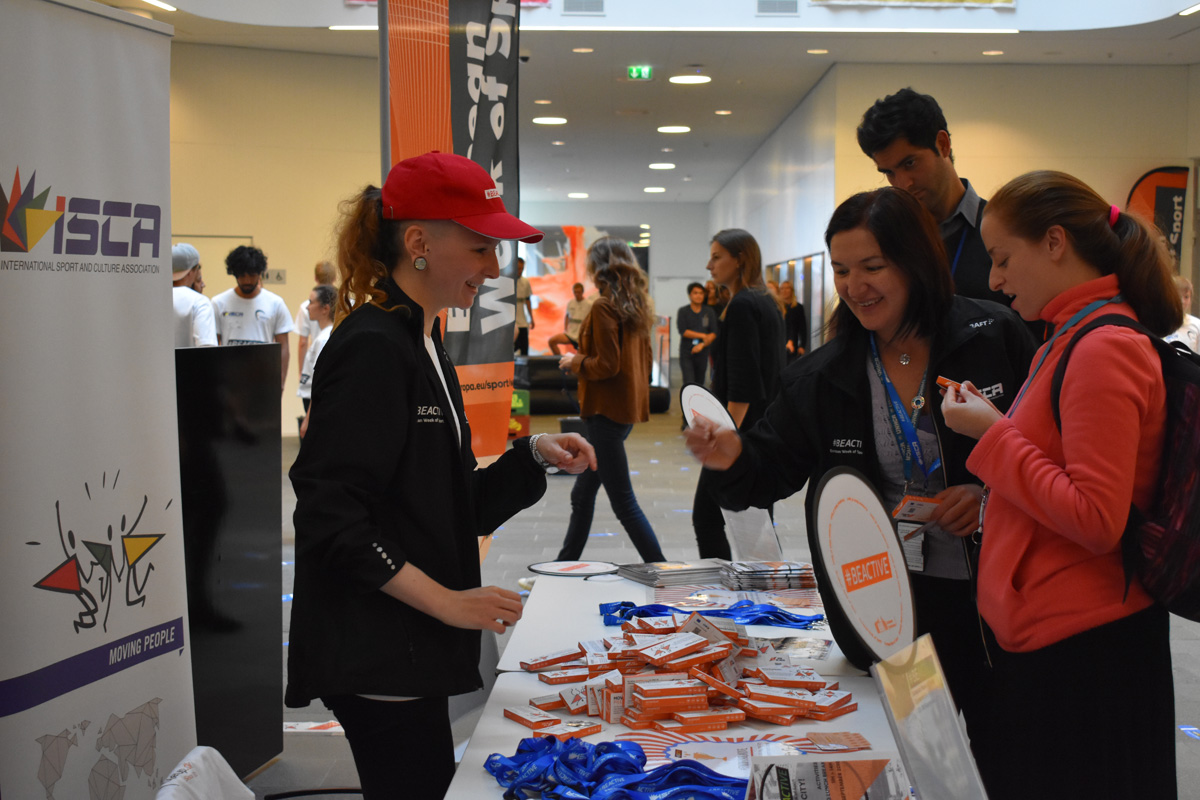 The next day the ISCA team drove across Denmark to Holstebro, in Mid Jutland to attend a large scale, innovative event. DGI Vestjylland and Holstebro Kommune came together to arrange the event, a huge festival that engulfed most of the small town! The reason for the celebrations? The opening of the Holstebro Motorway. While motorway openings are not usually something that gets people to #BeActive this one did just that. Alongside cultural festivities, food and drink, dancing, singing and a road party that people of all ages got involved in, the day was centred around getting people moving, as before the 39km motorway was officially opened to cars, it was opened to people! Races of all types and distances took place, from a 30km cycling race to 5km running races, a sprint for small children, and an endurance roller-race. More than 7000 people got involved… alongside one Triangle man, who was one of the first to try out the new asphalt, running himself and cheering on other participants. A #BeActive stand was also in place, and many of those in attendance dropped by to learn more about the European Week of Sport, and pick up a range of free give-aways.
Read more here: https://europeanweekofsport.dk/news/_/49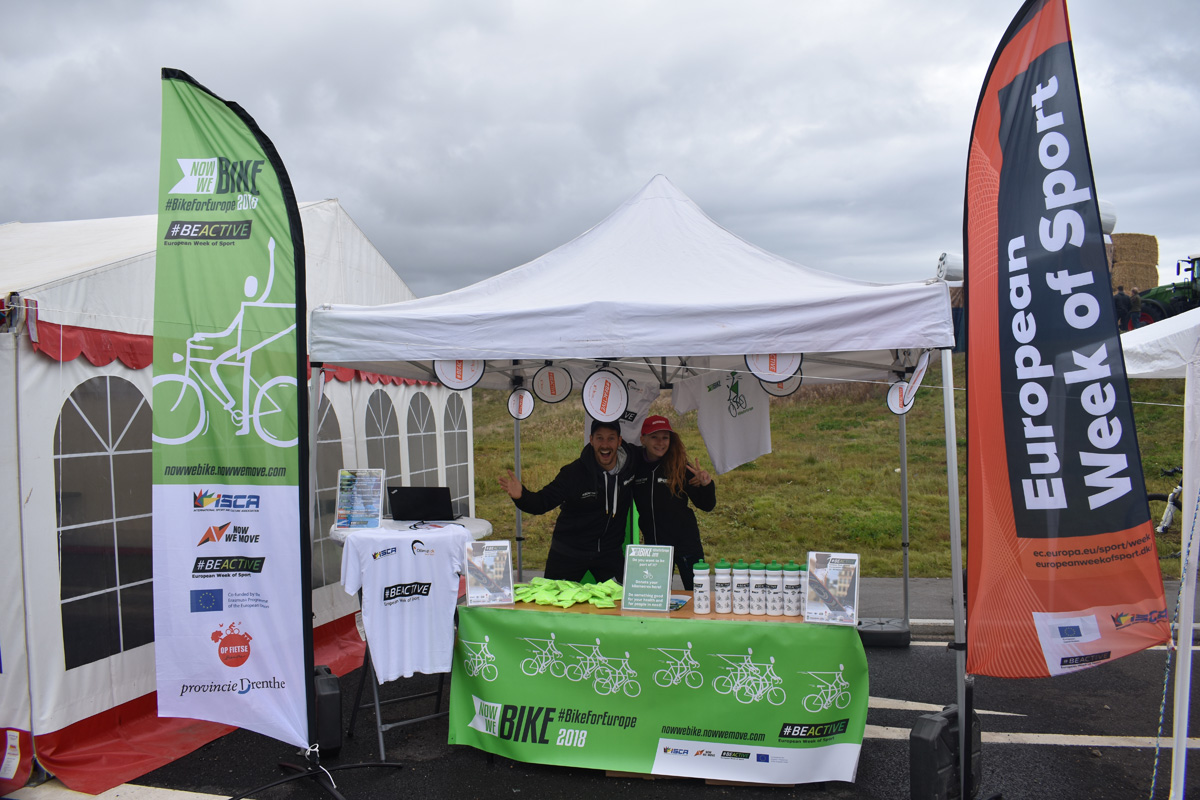 The last day of the European Week of Sport in Denmark was marked with an innumerable number of events that got people from all walks of life moving. They certainly got the ISCA team moving, as they attended two events on the same day!
A great example of the many family oriented events that took place around Denmark over the course of the week was organised by one of the oldest fencing clubs in Denmark – Trekanten. Families with children aged from 4-7 and 7+ were invited to learn the basics of fencing together, before being invited to try out their new skills in a "friendly" competition… it is not every day that you get permission to attack your parents with a sword, and be cheered for it!
Read more here: https://europeanweekofsport.dk/news/_/44
The fantastic week finished on Sunday, September the 30th with a Runners High event, organised by DGI Storkøbenhavn (the Copenhagen branch of DGI). This race is part of a series of races that take place throughout the year, but the event on the streets of Nordhavn, Copenhagen, was arguably the cream of the crop! Over 150 participants braved the icy wind that buffeted the harbour front, racing 7km on the streets, on the boardwalk, and twice up the 24-metre high parking house Konditaget Lüders. To get to the top, those racing had to climb 136 steps up, but were rewarded by an amazing view across the Baltic to Sweden. Triangle Man was once again in attendance. He led an energetic warm-up, ran alongside participants encouraging people to #BeActive and to #TakeTheStairs, and after the race was over jumped into the harbour to go for a little swim to cool himself down!
Read more here: https://europeanweekofsport.dk/news/_/48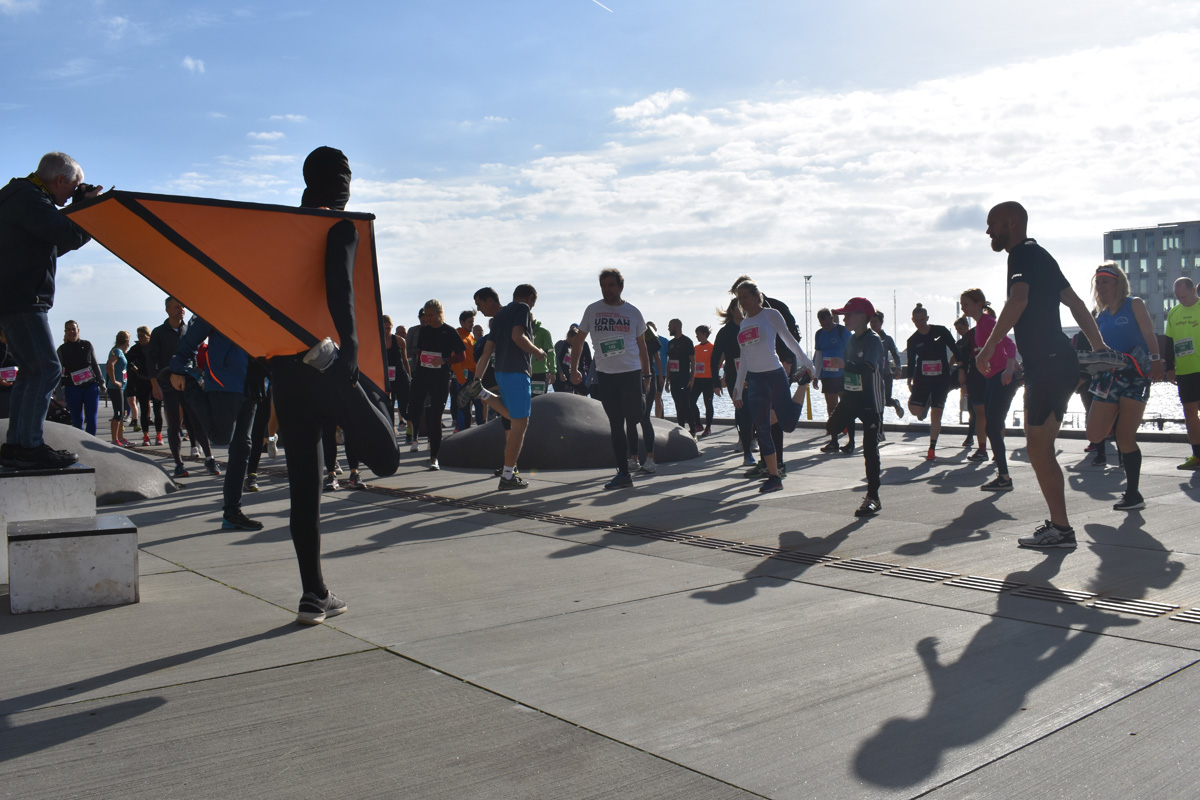 ISCA's involvement in the European Week of Sport promotion was not just limited to participation in, and support of, local events in Denmark, but also with the organisation of one of the week's international flagship events – Bike for Europe. Two cycle teams each overcame 1750 km in 22 days, starting from the Netherlands and Greece before meeting in Vienna, to celebrate the official opening of the 2018 European Week of Sport. The entire tour promoted the #BeActive message and encouraged participation in physical activity, but also pushed a message of social inclusion to bring people from across Europe closer together, and showed that cycling is a healthy, sustainable form of transport that can be enjoyed by everyone.
Read more here: http://isca-web.org/english/news/bikeforeuropeteamsarriveateuropeanvillageafter22daysshowcasingthepowerofthebike
At ISCA we are already looking forward to the 2019 European Week of Sport! But until then don't forget to #BeActive! Follow the news on the ISCA website to find out more about different activation events and projects taking place around the world throughout the year.