Watch our new UN City office activity takeover video
24/10/2018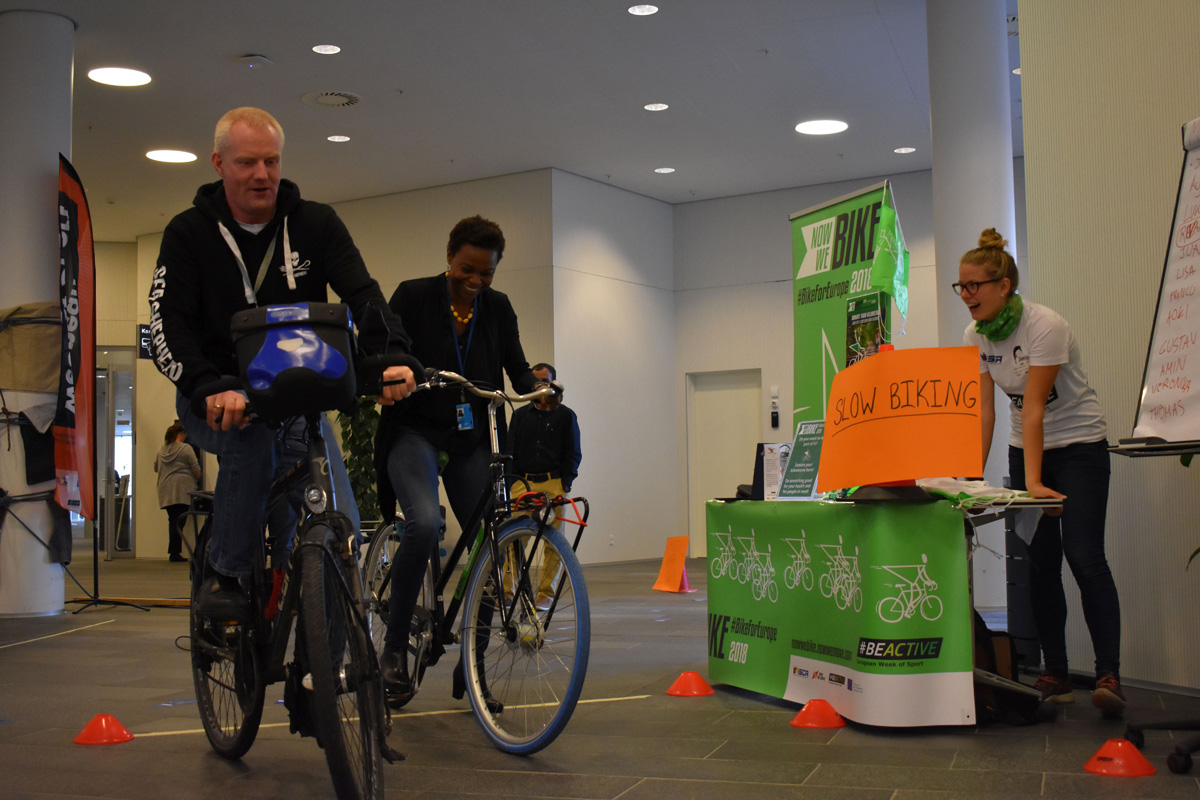 "When I came out of my office to go for lunch, I was just so happy when I saw all the activities and I really got touched. I was feeling this community with all the others, like standing and cheering, and it just reminds me how much I appreciate physical activity and movement and how I miss it, actually."
It was anything but an average Friday when UNICEF's Communication and Programme Manager Maria Dyrberg walked down the winding stairs to the buzzing UN City lobby during the European Week of Sport.
Watch our new video to find out how ISCA, the Ollerup Academy of Physical Education and WHO Europe took over a regular lunch hour at UN City in Copenhagen, the headquarters of departments and organisations including UNICEF, UNOPS and WHO Europe.
From parkour to slowbiking to easy office moves, we succeeded to do more than turn people's heads as they walked through the lobby – we got them moving, laughing, trying new things, socialising between departments and having fun together. And that was the biggest reward for us, too.
Check out the video below to see how we did it