No Elevators Day at UN City in Copenhagen: EWOS 2019 activation event on the way
26/04/2019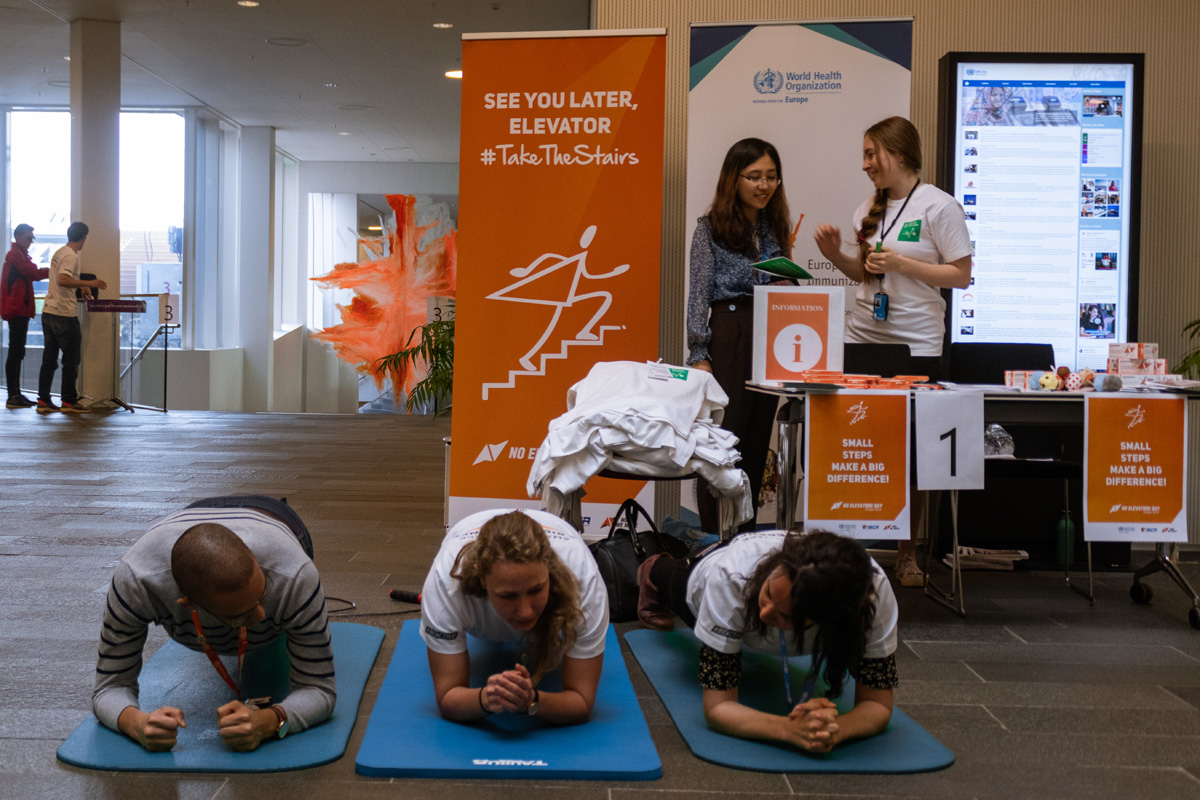 The collaboration of the International Sport and Culture Association and the World Health Organisation Europe has always been fruitful. After successful activation events organised for the last two editions of the European Week of Sport at UN City in Copenhagen, where the WHO regional office for Europe is located, ISCA came back to the home of 11 UN organisations to promote physical activity as one of the steps towards achieving the Sustainable Development Goal no. 3 "Good Health and Well-being".
The event marked the global No Elevators Day 2019 (a flagship event of ISCA's NowWeMOVE campaign), as well as the European Immunisation Week, an annual initiative of the WHO European region as part of World Immunisation Week, aiming to raise awareness of the benefits of vaccines as vital to preventing diseases and protecting life.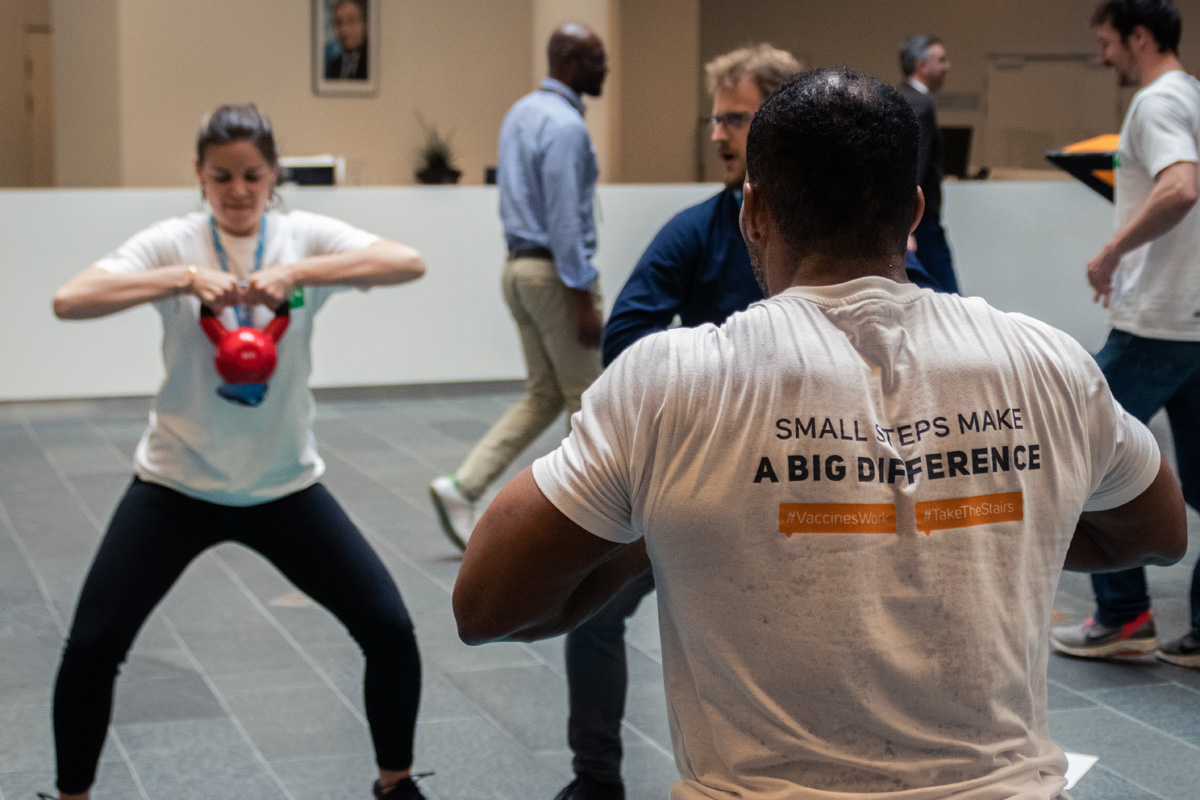 ISCA and WHO Europe turned UN City into an interactive learning and activity space with different fun or informative stations showing how easy a healthy lifestyle can be and how small steps (for example taking stairs instead of an elevator) can make a big difference. The staff at UN City were able to check their fitness level, get important information about immunisation and ideal timeline of vaccination, participate in a fun workout, and learn the basics of parkour.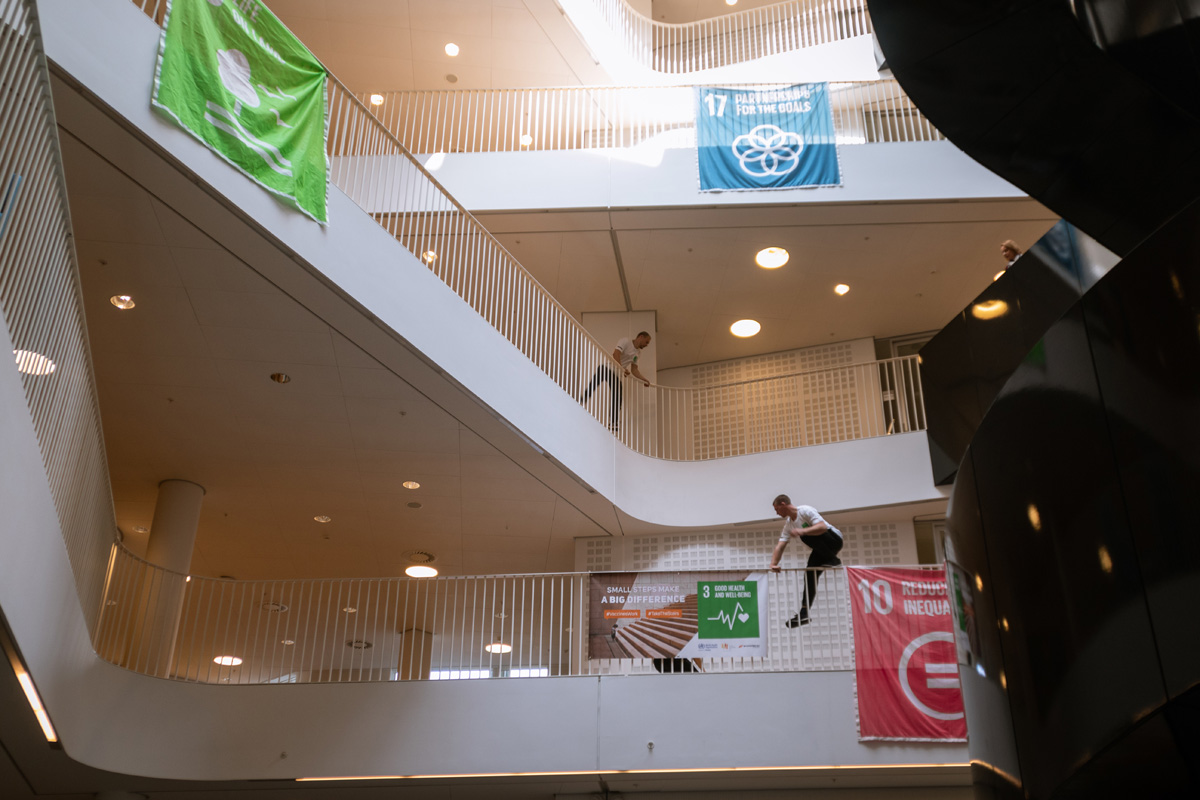 Seeing the UN City employees enjoying the exercise and educational zones confirmed again how appreciated and necessary physical activity is, especially during a long and busy working day, and marked the continuation of the collaboration between ISCA and WHO Europe aiming to spread the #BeActive message further. The details of the European Week of Sport Denmark (EWOS) 2019 flagship event at the UN City are being discussed and are coming soon. Meanwhile, you can see what to expect in the video from the last year's EWOS activation.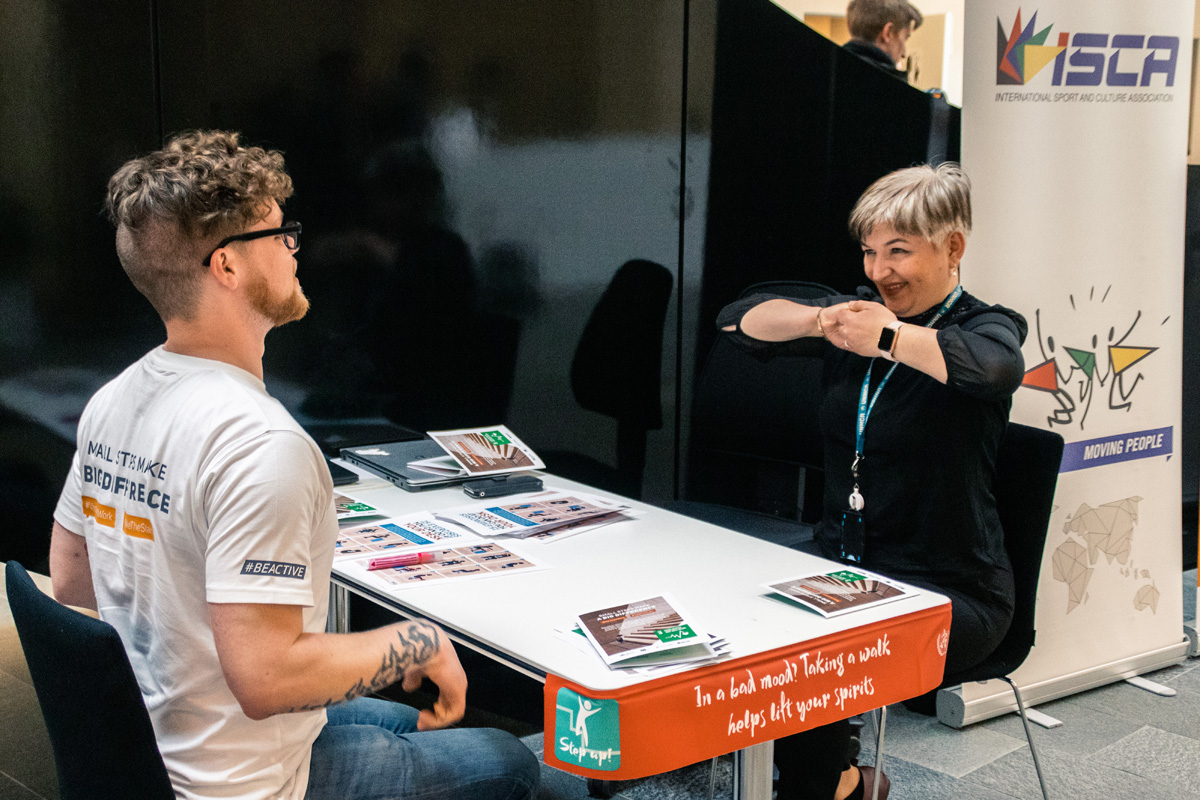 Office buildings and organisations around Europe are encouraged to follow the successful example of UN City and organise their own activation events during the European Week of Sport 2019!
By Irina Coreachina, ISCA
Photos by Marie Oleinik, ISCA