Yes, you can play quidditch: Try an original way to #BeActive!
26/08/2019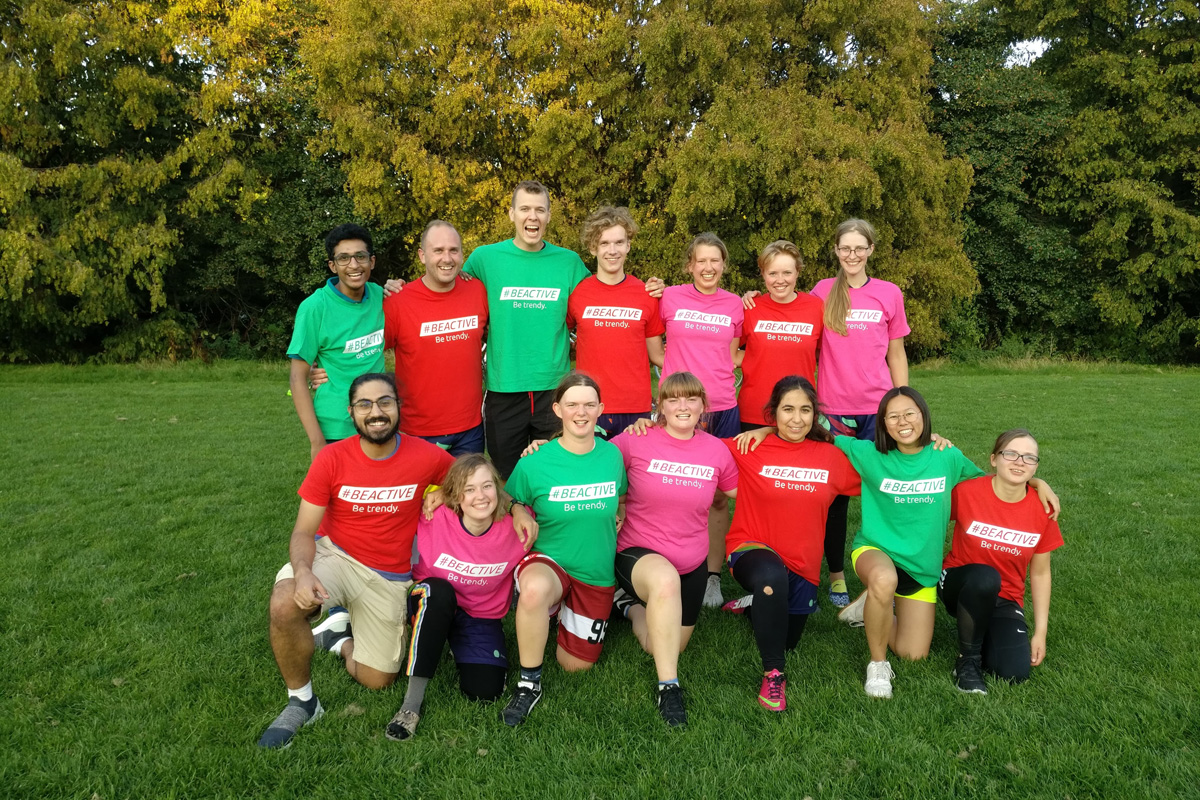 If traditional sports are too boring for you and you are looking for something unusual – quidditch is what you need. No, nobody will make you fly or practice magic (even if you would hope for it), but instead, we can guarantee that you will have a lot of fun and enjoy this original way to #BeActive.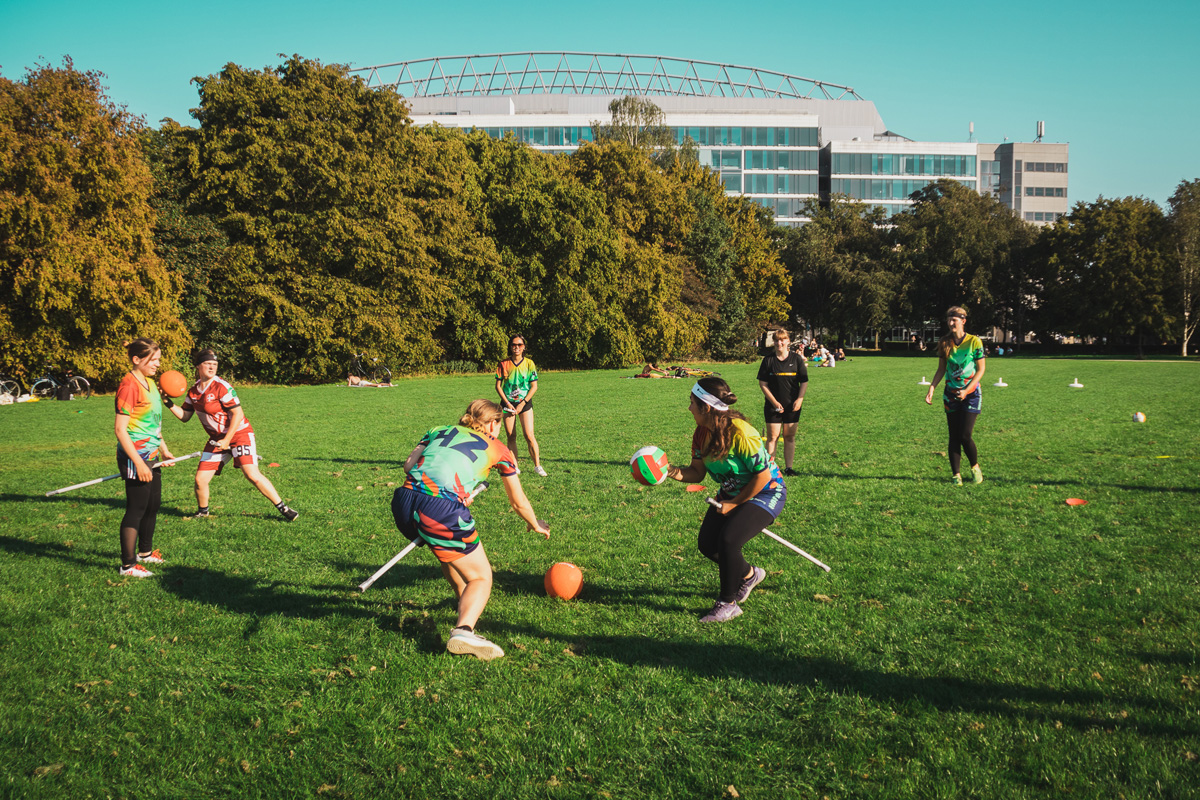 Quidditch as a sport appeared in 2005. Even if it is still pretty unknown, it is played by more than 8000 people in around 45 countries in the world. It is originally based on the wizarding world's signature school sport from the Harry Potter books, but don't be sceptical. Quidditch is a fast-paced team sport with challenging tactics and elements from rugby, handball, dodgeball and flag football. The quidditch rules can be found here.
Quidditch in Denmark
In Denmark there is currently a total of four quidditch clubs: three adult and one for children. Although the Harry Potter kids battled it out over the school grounds, quidditch is a full-contact sport, so participants must be at least 16 years old to participate in tournaments. Kidditch is a non-contact form of the sport that can be played by kids. The three adult clubs are QuidFyn in Odense, Aarhus Owls Quidditch in Aarhus and Quidditch Copenhagen, listed in the order of establishment.
In January 2019 the National Governing Body for quidditch in Denmark was formed under the name Dansk Quidditchforbund (DQF).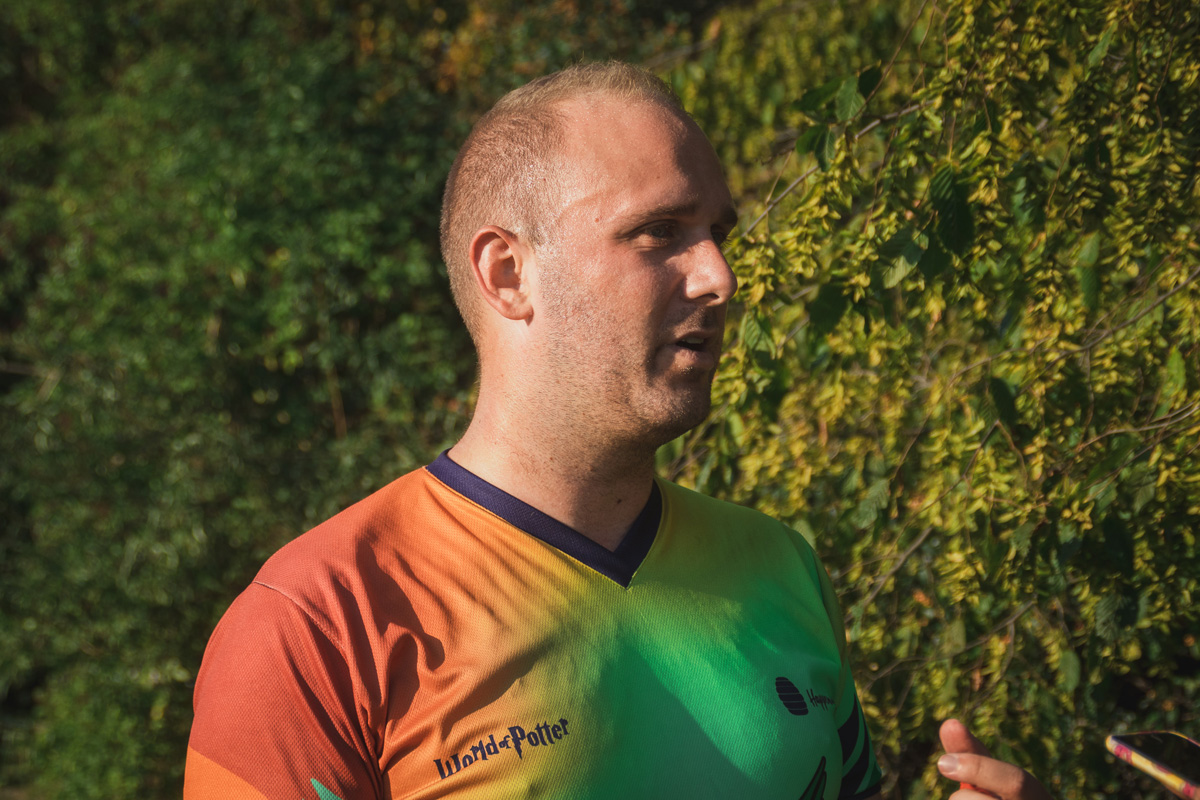 "Quidditch has been played in Denmark for almost three years, but we didn't have a National Governing Body until this year. It complicated our participation in international competitions, because every year we had to apply for a so-called 'green card' to be accepted to the European Quidditch Cup (EQC). Now the Danish Quidditch Association has been created, we are seeking to become a recognised member of the International Quidditch Association, which will secure us a fixed spot at the EQC," Lasse Lynggaard Boel, Chairman of the Danish Quidditch Association, says.
Opportunities to compete nationally and internationally are therefore gradually opening up for the Danish players.
"We will organise a national quidditch championship in November, which will take place in Odense. The winner of the championship will represent Denmark at the EQC," Lasse says.
"Also, this year we sent our national team to an international competition for the first time ever. We participated at the European Games, which are considered the European quidditch championship among the national teams. We ended up in 16th place, managing to beat several teams that had participated in the competition before. So I'm fully satisfied with the result. Now we are looking for funding to send our national team to the world cup, which will take place next year in Virginia, USA. Hopefully, we will manage to get there."
Try quidditch during the European Week of Sport Denmark
If you live in Copenhagen, you have an amazing chance to try quidditch yourself. The club 'Quidditch Copenhagen' organises weekly practices, which are open to absolutely everyone regardless of age, fitness level, nationality, neurodiversity and sexual orientation. The training sessions take place almost every Sunday from 5 to 7 pm in Fælledparken, behind Trafiklegepladsen. Just look for the three hoops. During the winter season training is moved indoors.
The training sessions taking place on 1, 8, 15, 22, 29 September and 6, 13 October 2019 are included in the European Week of Sport Denmark programme. Just choose a date that suits you, join the training session and #BeActive!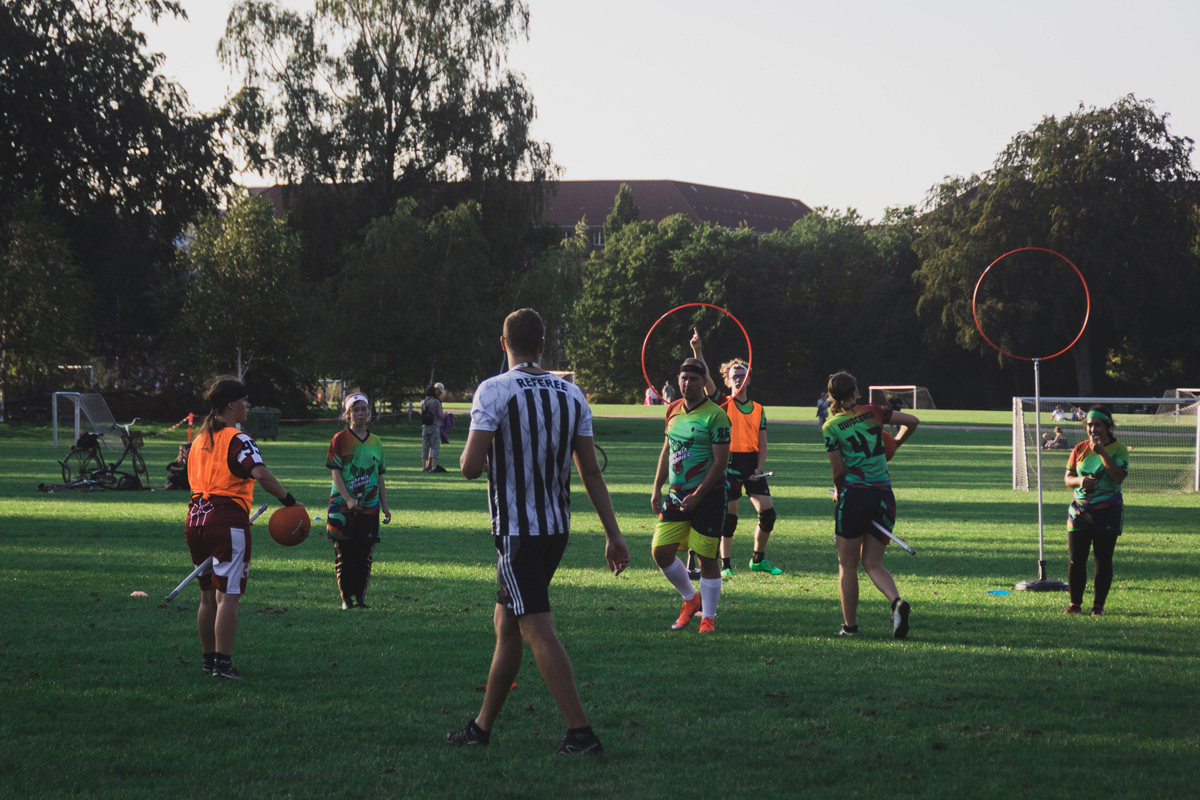 Follow Quidditch Copenhagen on Facebook for more details and check the European Week of Sport Denmark events' calendar to find other activities of your interest!
By Irina Coreachina, ISCA
Photos by Marie Oleinik and Quidditch Copenhagen