#BeActive Awards 2019: Arbejdernes Landsbank – Danish nominee for the Workplace category
09/09/2019
#BeActive Awards is the European Commission's recognition of outstanding work and commitment at local levels to promote sport and physical activity in Europe. The competition is an integral part of the annual European Week of Sport. One of the three categories is the #BeActive Workplace Award, which celebrates innovative ways to encourage employees to combat sedentary lifestyle and #BeActive at their workplace.
International Sport and Culture Association (ISCA) as the National Coordinating Body for EWOS in Denmark is entitled to submit the Danish nominations for the #BeActive Awards. ISCA collaborates with the Danish Company Sport Federation to identify the Danish nominee for the Workplace category.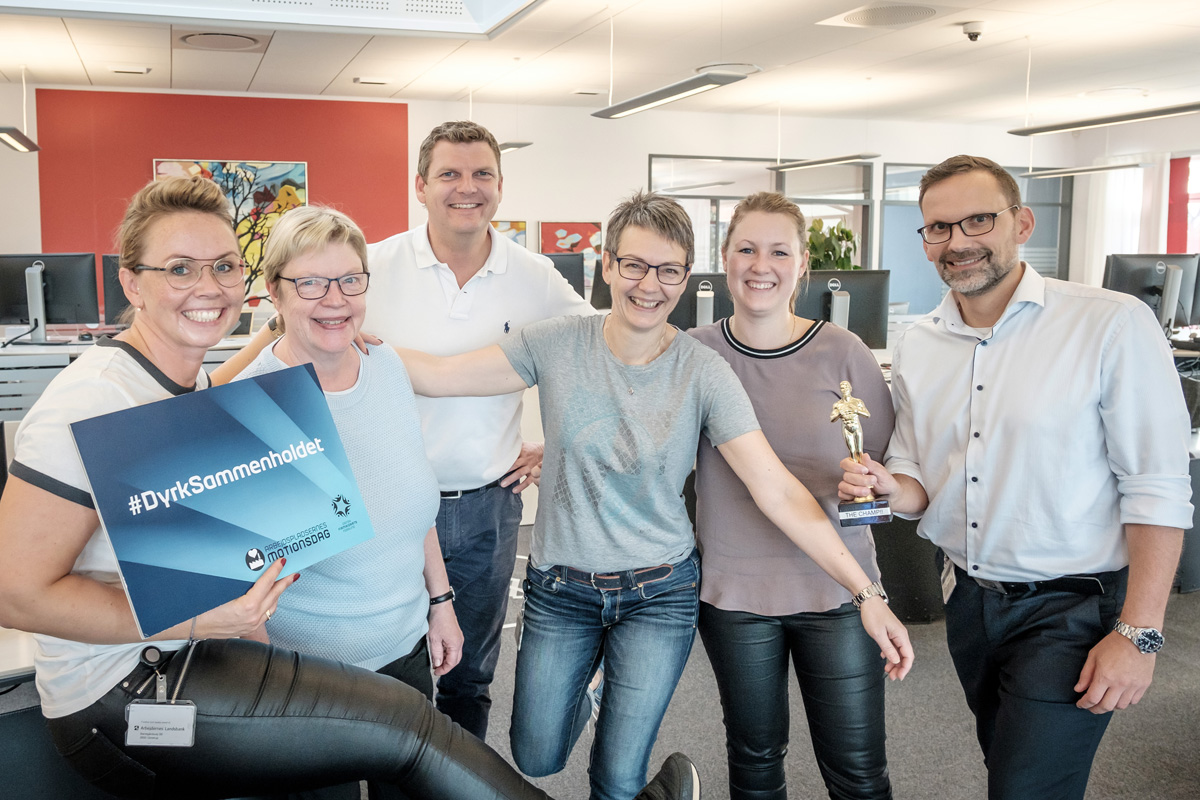 This year the Danish #BeActive Workplace Award candidate is a Danish bank, Arbejdernes Landsbank. In 2017, the bank was nominated for the Sport Award by the Danish Ministry of Culture. In 2019, this institution won the Danish Healthiest Workplace Award. All this praise is well-deserved, as Arbejdernes Landsbank dedicates a great deal of attention to the health of its 1100 employees, which is why it was nominated for the #BeActive Workplace Award, too.
Two years ago, the bank's HR Department and the Health Ambassador Ulla Strøm Nordenhof launched the ongoing nationwide "Valuable Health" campaign to create a healthier working environment and prevent its staff from developing work-related musculoskeletal problems.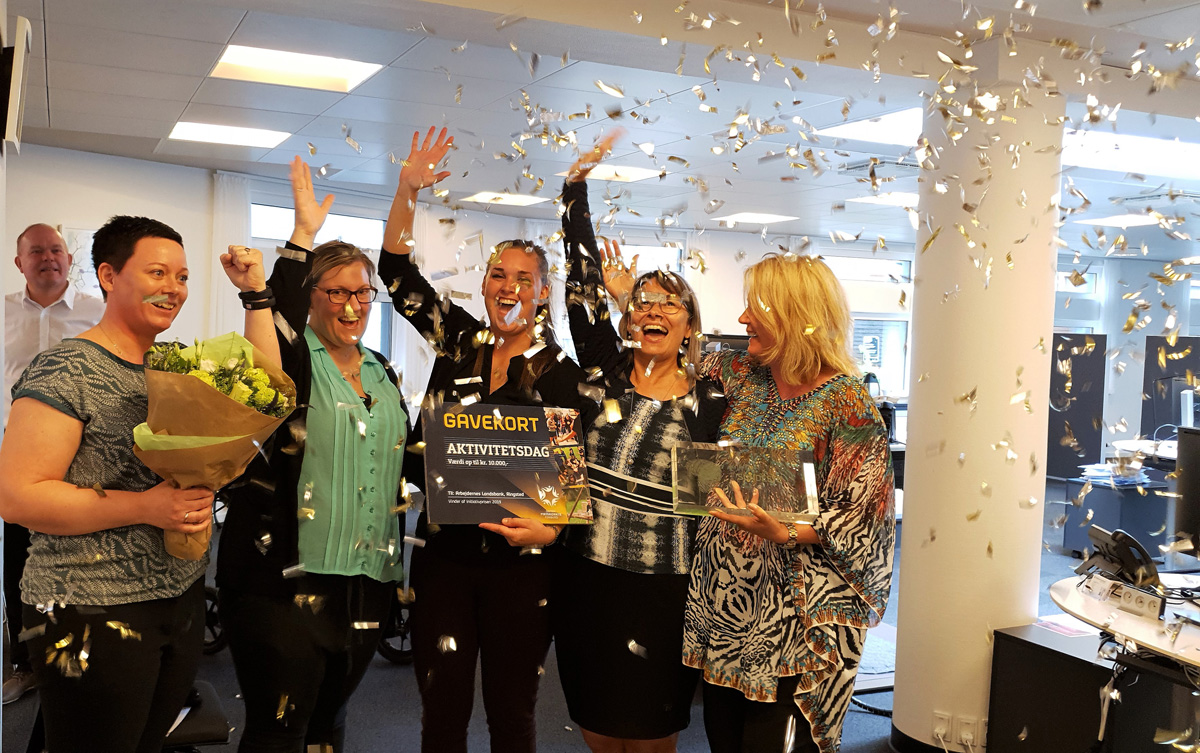 The campaign provides all employees with a regular health check, consultations with a dietician, and walk-and-talks instead of usual office meetings. The bank's many branches regularly participate in nationwide "Count the Steps" campaign, competing with other Danish companies. Arbejdernes Landsbank has also been involved in the National Workplace Activity Day with an impressive number of over a thousand participants, adding up to an over 90% employee participation rate. The "Valuable Health" campaign is not only focused on physical health. Mental well-being of the staff is also essential for the pleasant working culture.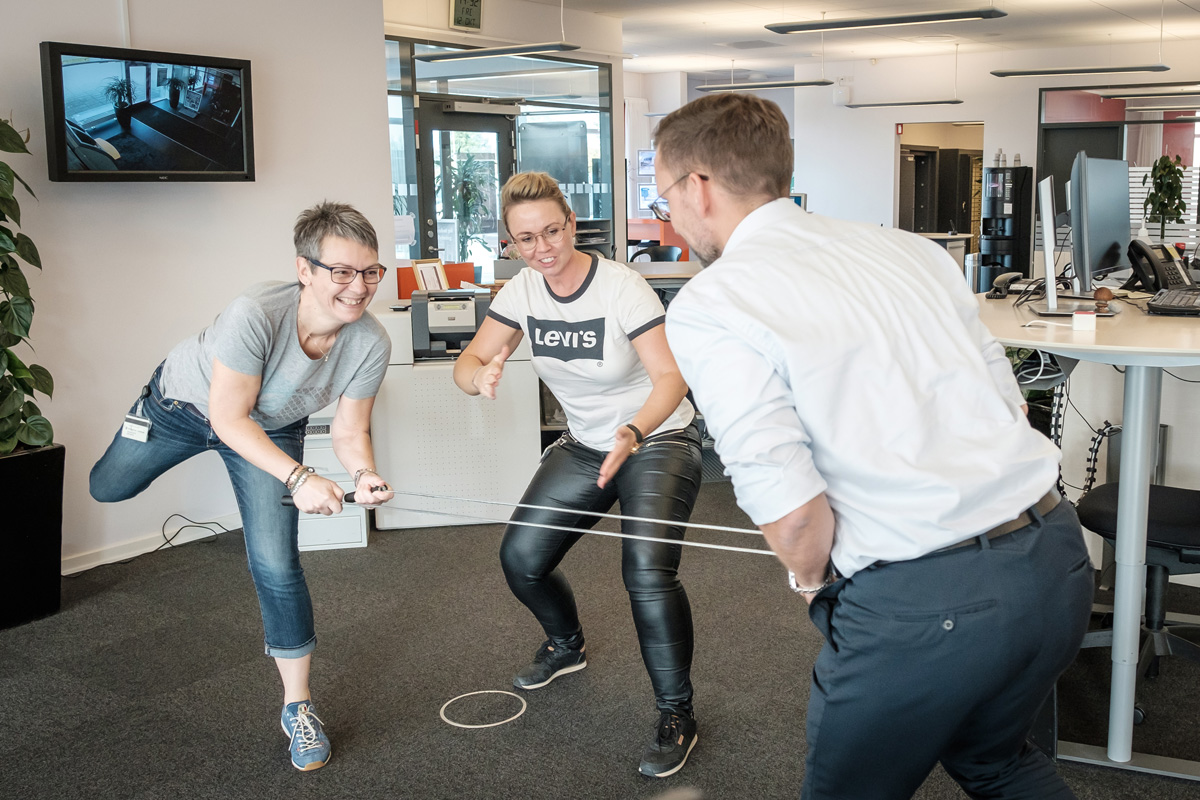 Understanding of the importance of physical activity, a range of low-barrier exercises to practise at the workplace, possibility to build friendships with colleagues, and competitive spirit are what drives the employees of Arbejdernes Landsbank to take part in the campaign events.
As a result, the bank's management reported that the rate of sick leave has significantly decreased, while job satisfaction and well-being of the teams skyrocketed.
The winners of 2019 #BeActive Awards will be announced at the official ceremony in Budapest, European Capital of Sport 2019, on 18 October.