The last "Friday Night Skate Copenhagen" 2019 tour to open #BeActive Night program
16/09/2019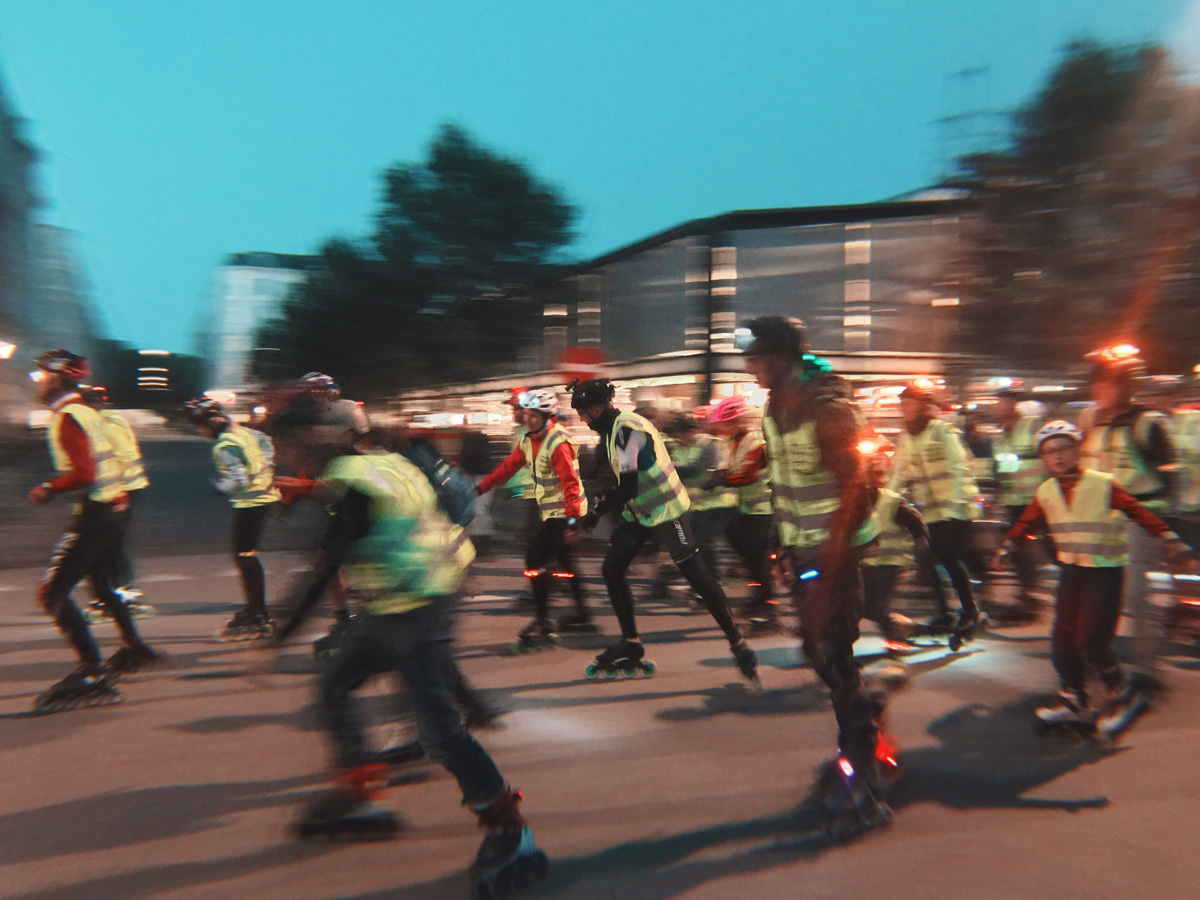 On 13 September the Danish #BeActive Night programme was officially launched. Over 1000 passionate rollerskaters of all ages gathered to celebrate the famous "Friday Night Skate Copenhagen" season closing and to enjoy the beauty of the Danish capital in the evening lights. The last tour of this year took place in partnership with the European Week of Sport Denmark.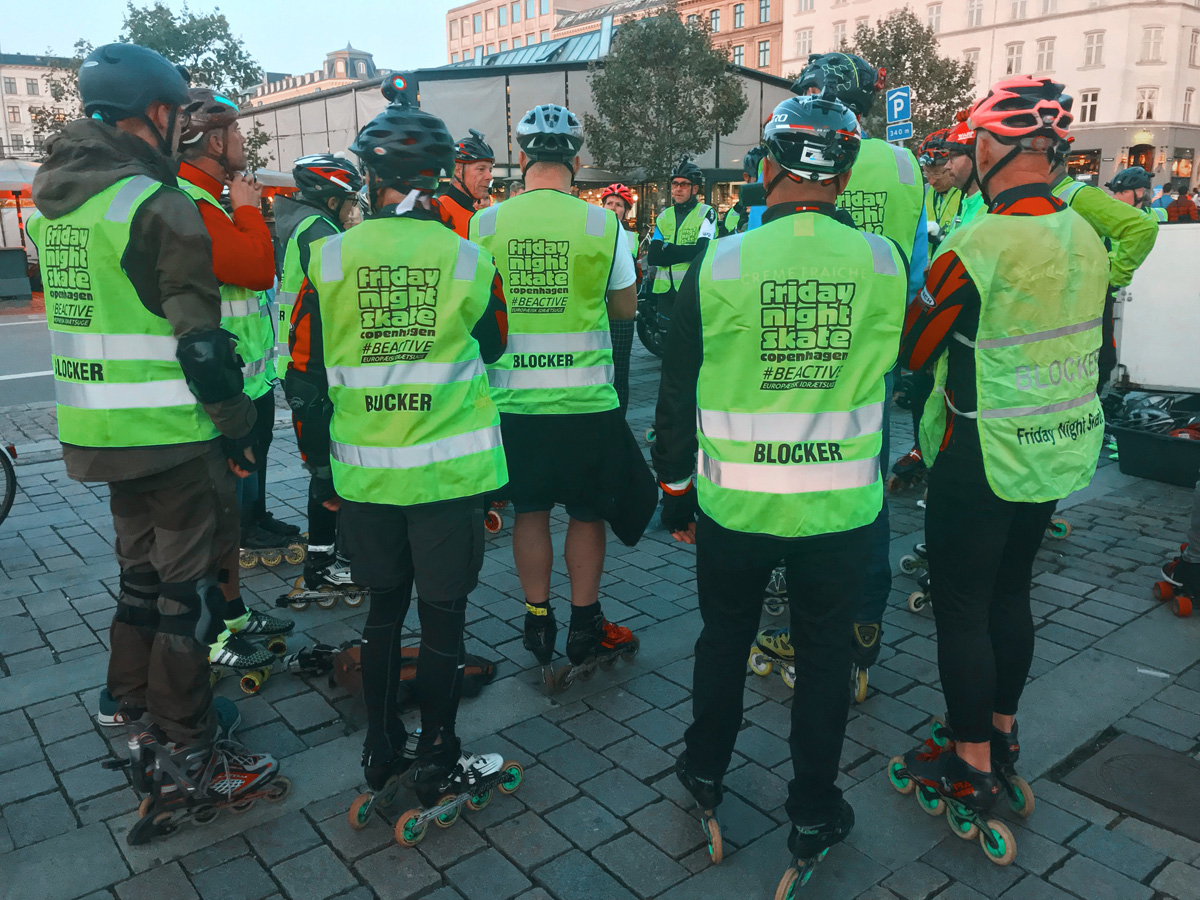 Friday Night Skate is a rollerskating event. It is organised on selected Friday evenings during the summer season (April – September). Everyone can participate, the event is free of charge and there is no need to sign up to participate. Every skate event has a different 18-21 km route through the streets of Copenhagen. Friday Night Skate is a cool way to experience the city together with many other people. The race is not a competition: everyone starts, runs and finishes as a group.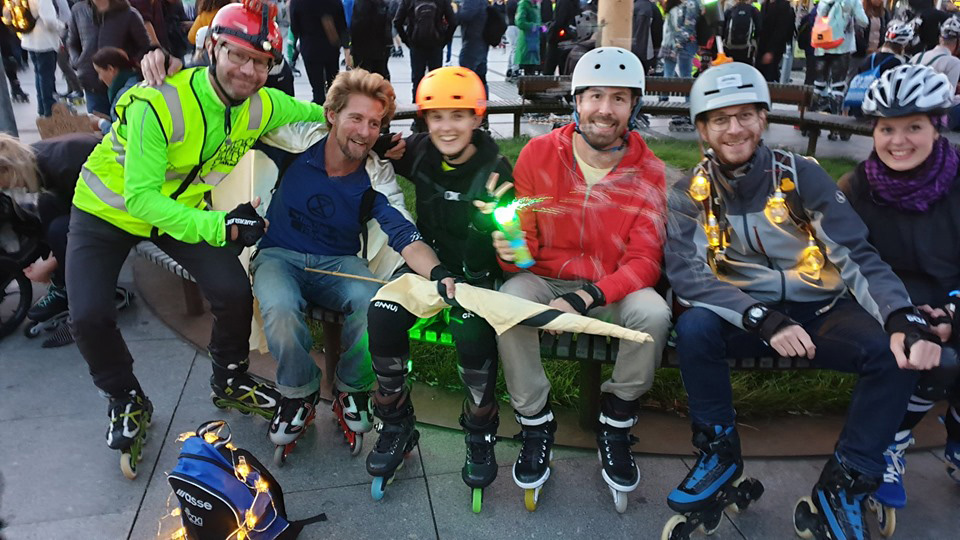 The idea for Friday Night Skate developed in San Francisco in 1989. An earthquake damaged the Embarcadero Freeway so it was closed. It was soon discovered that this was an excellent skating route and hundreds of skaters came there every day to skate. When the highway-reconstruction began, the skaters decided to meet every Friday night and skate at the coastline instead.
Since the beginning of the Friday Night Skate, the idea has spread to many different countries all over the world. In September 1999 the first Friday Night Skates were arranged in Copenhagen. Three races with around 200 participants were held with great success. The event got popularity and love of Copenhagen's residents and since 2006 takes place at least 8 times during the summer season and gathers around 1000 participants per race.
Follow Friday Night Skate Copenhagen on Facebook not to miss the latest news and next events.
More information, rules and statistics are to find on FNS CPH website.