Apply now for #BeActive Local Hero Award in Denmark
03/06/2020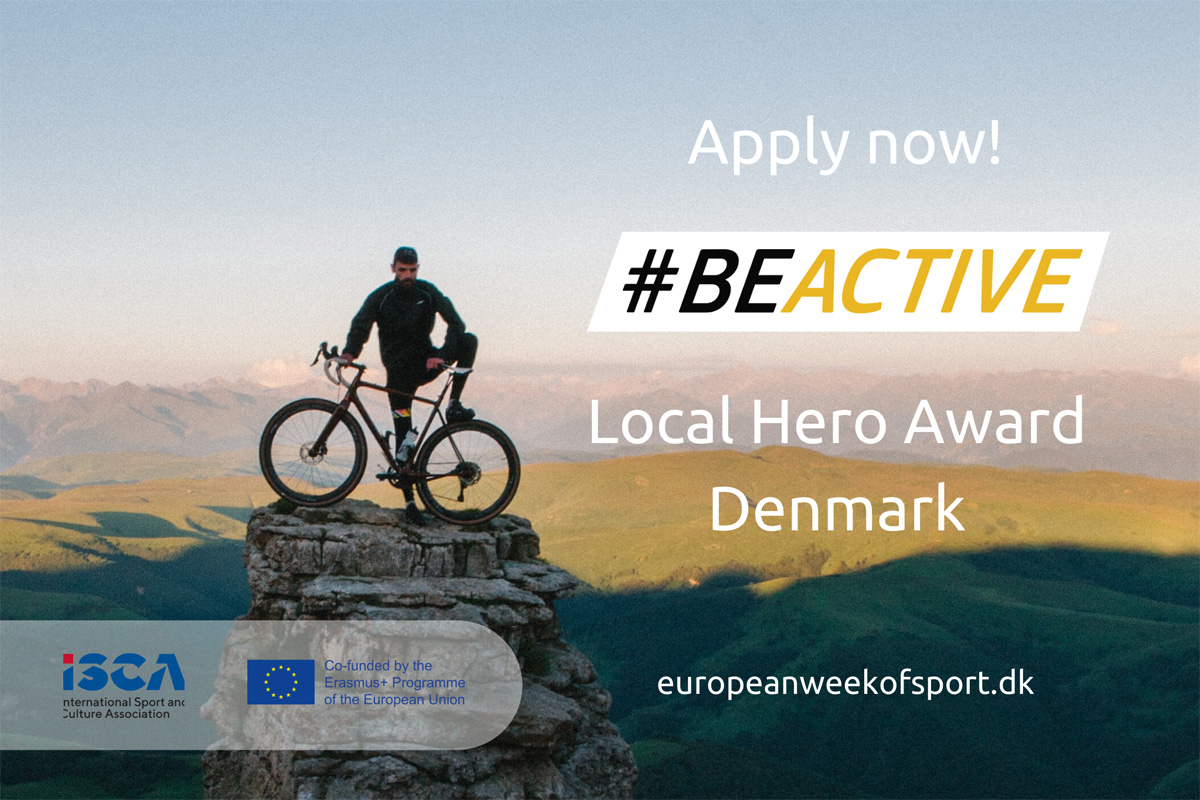 Do you have an inspirational story about a person in your local community, who, from their own initiative, has inspired others to #BeActive? Or maybe you are this person? Apply for a #BeActive Local Hero Award in Denmark and tell the entire country, and even Europe, about it!
The #BeActive Local Hero Award 2020 is one of three award categories of the #BeActive Awards launched by the European Commission as part of the 2020 European Week of Sport. This award category is looking to identify an individual who has worked consistently to promote participation in sport and physical activity in their local community and society at large. This person should have a story that shows how they have raised awareness of, inspired and enabled access to physical activity and sport – whether over the course of a season, a year, or more.
Each country participating in the European Week of Sport will nominate through its National Coordinating Body one person for this category. The European Commission jury will choose from all the nominations several finalists who will be invited to the #BeActive Awards Gala, which will take place in autumn. The winner will be announced at the gala and will win a financial prize to support their initiative!
As the National Coordinating Body of the European Week of Sport in Denmark, the International Sport and Culture Association is announcing an open call to identify who it will nominate as the #BeActive Local Hero from Denmark.
How to apply?
To apply you need to fill in the following application form. Deadline for submission of the applications –3 July 2020, 17:00 CEST.
All eligible applicants will get a package of #BeActive merchandising items (if you are nominating another person, you and nominated person will get the package) to promote their year's European Week of Sport.
ISCA's jury will choose one candidate, who will be nominated as the #BeActive Local Hero from Denmark. The winning story will be published on the European Week of Sport Denmark website.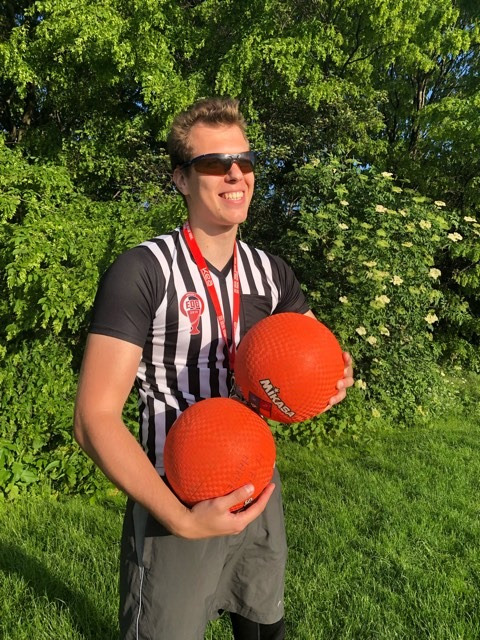 René Michal Cehlár, #BeActive Awards 2019 nominee from Denmark
Criteria for entry to the #BeActive Local Hero Award
A potential award winner might be an employee or a volunteer, holding any number of roles, such as a coach, team manager, assistant, club administrator, committee member, fundraiser, teacher, employer, employee, local councillor. The individual must be aged over 18, live in the nominating National Coordinating Body's country, and have carried out/be carrying out his/her actions at local, national or regional level.
The initiative shall:
Inform, inspire and facilitate participation in sport and physical activity
Enhance access to sport or physical activity, either by being free or low cost
Promote an activity taking into account one or more of the following: age, gender, ethnic background, culture, location and initial fitness level
Offer an inspiring and 'accessible' personal story
In a nutshell, a #BeActive Local Hero does not need to have turned a team into a winning one or ordinary people into elite athletes, but rather his or her project has to be a good role model, proving to have inspired or helped people in the local community to take part in sport and physical activity, and having a good personal story to tell about her or his achievements.
Don't miss your chance to become a #BeActive local hero!
If you have any questions in regards to submission of nominations or #BeActive Awards, don't hesitate to contact us: ic@isca-web.org.