#BEACTIVE Awards 2020: Braendkjaerskolen – danish nominee for the education category
08/09/2020
By Maria Malyshkina, ISCA
The #BeActive Awards is the European Commission's recognition of outstanding work and commitment at local levels to promote sport and physical activity in Europe. The competition is an integral part of the annual European Week of Sport (EWOS). One of the three categories is the #BeActive Education Award which celebrates innovative ways to encourage kids to #BeActive in an academic setting (in addition to the standard physical activity (PA) classes).
The International Sport and Culture Association (ISCA), as the National Coordinating Body for EWOS in Denmark, is entitled to submit the Danish nominations for the #BeActive Awards. ISCA collaborates with the Danish School Sport Federation to identify the nominee for the Education category.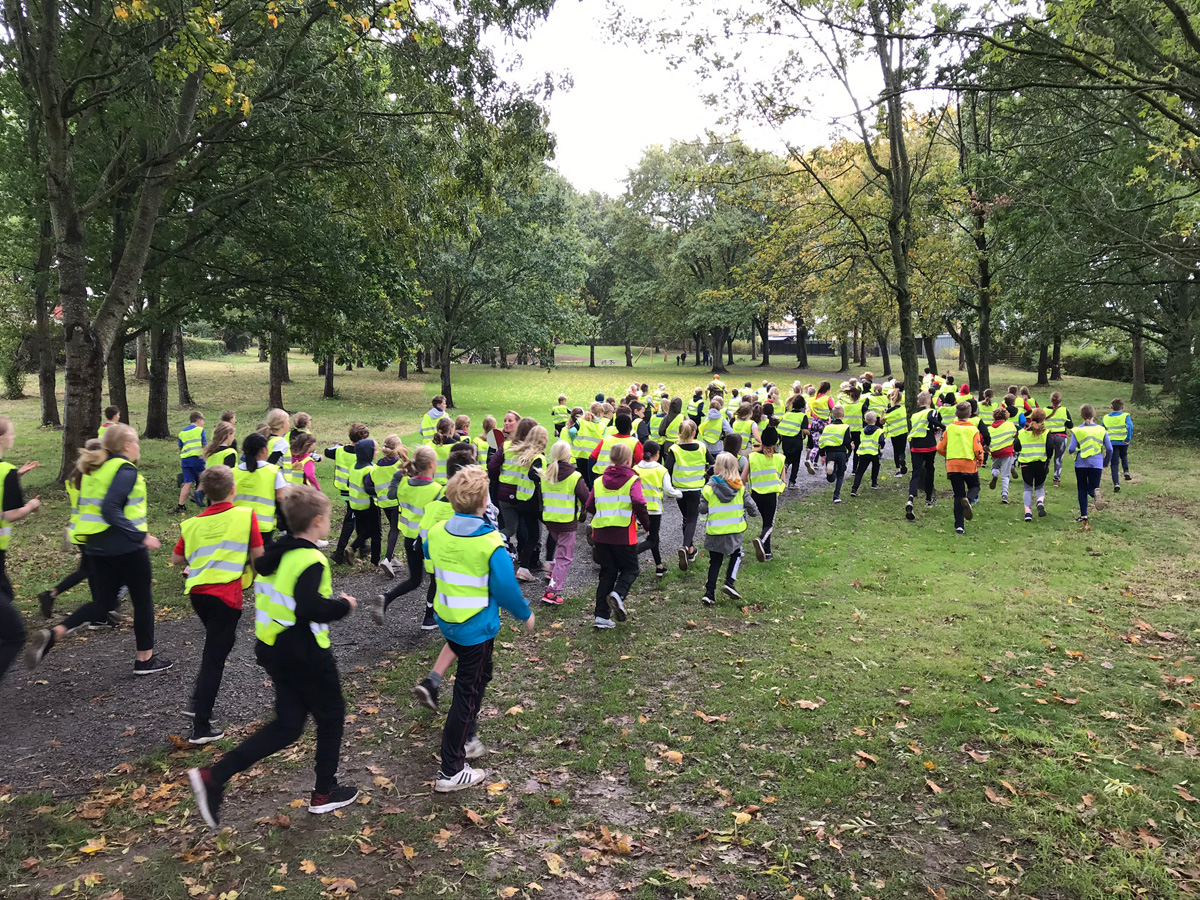 Movement vests - all classes wear visible vests when leaving school to show the local environment that Braendkjaerskolen is on the move!
Braendkjaerskolen in Kolding, Denmark, one of the 2020 #BeActive Education Award candidates, declare that daily movement at their school is a focused and well-planned initiative. They have been creating projects to support young people in practicing sport and physical activity since 2011. From 2018, Braendkjaerskolen made a significant step forward by appointing two movement ambassadors among the teachers, who are responsible for all movement initiatives on Braendkjaerskolen.
The ambassadors' role is to ensure that movement is a natural part of the school day. They coordinate and consult the teachers, testing new ideas at staff meetings to encourage a movement culture among all teachers. This helps teachers save time on planning, which can often be a barrier for implementation of movement as part of the curriculum.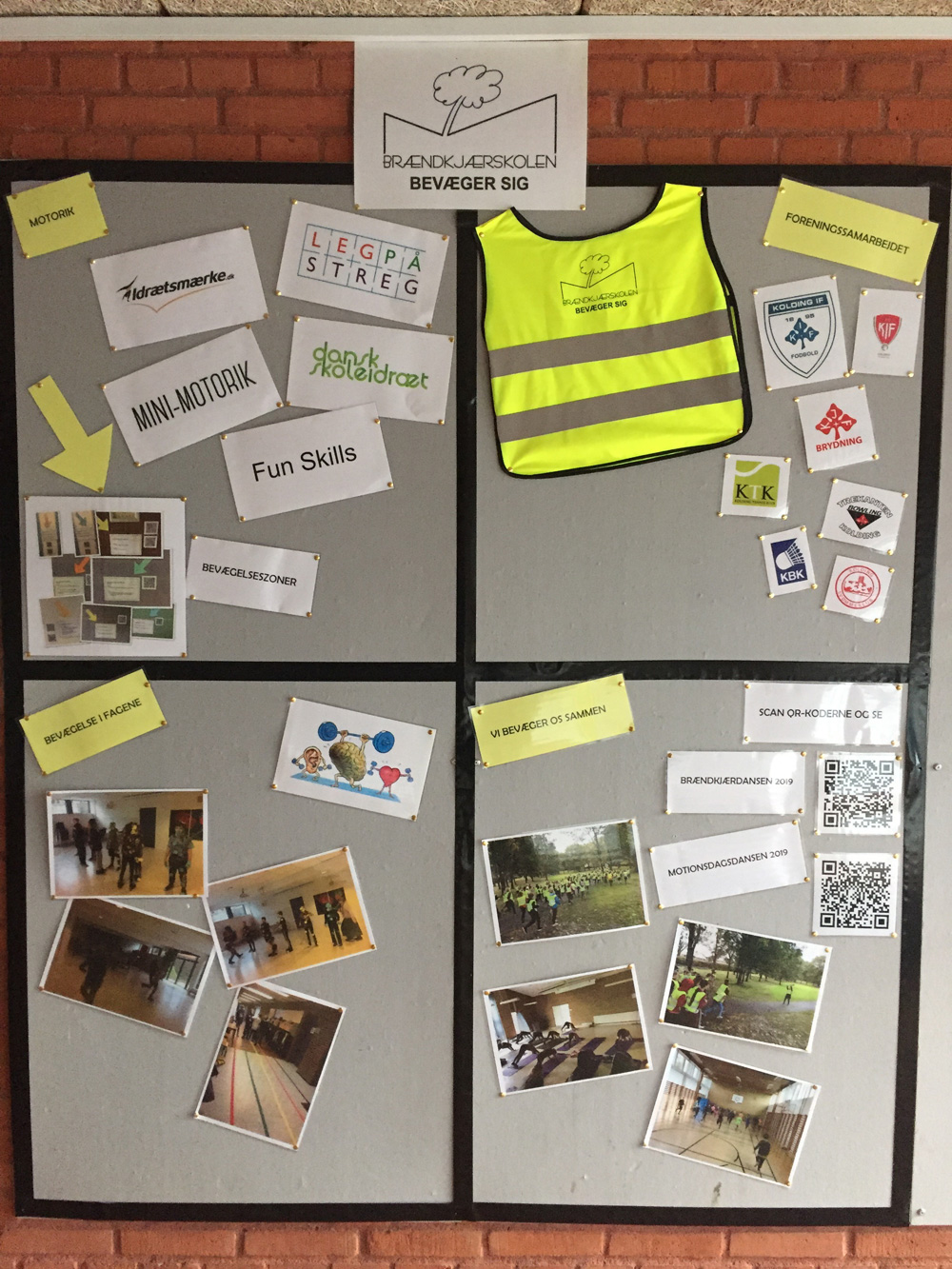 Movement wall – showing different categories of initiatives: motor skills, classroom based PA, movement for socialising, and corporation with local sports clubs.
As another part of the school's movement culture development, the ambassadors have installed 20 movement zones indoors and outdoors, challenging the pupils' motor skills. Every zone has its own description sheet and a QR-code which leads to a film on how to pass the zone.
The ambassadors have also launched several events for the pupils, such as a common dance for all schools on Danish School Sport Day. They have also introduced their own Braendkjaer Dance. At Christmas, all classes participate in a Christmas calendar from the Danish School Sport Federation by doing physical activities every day in December.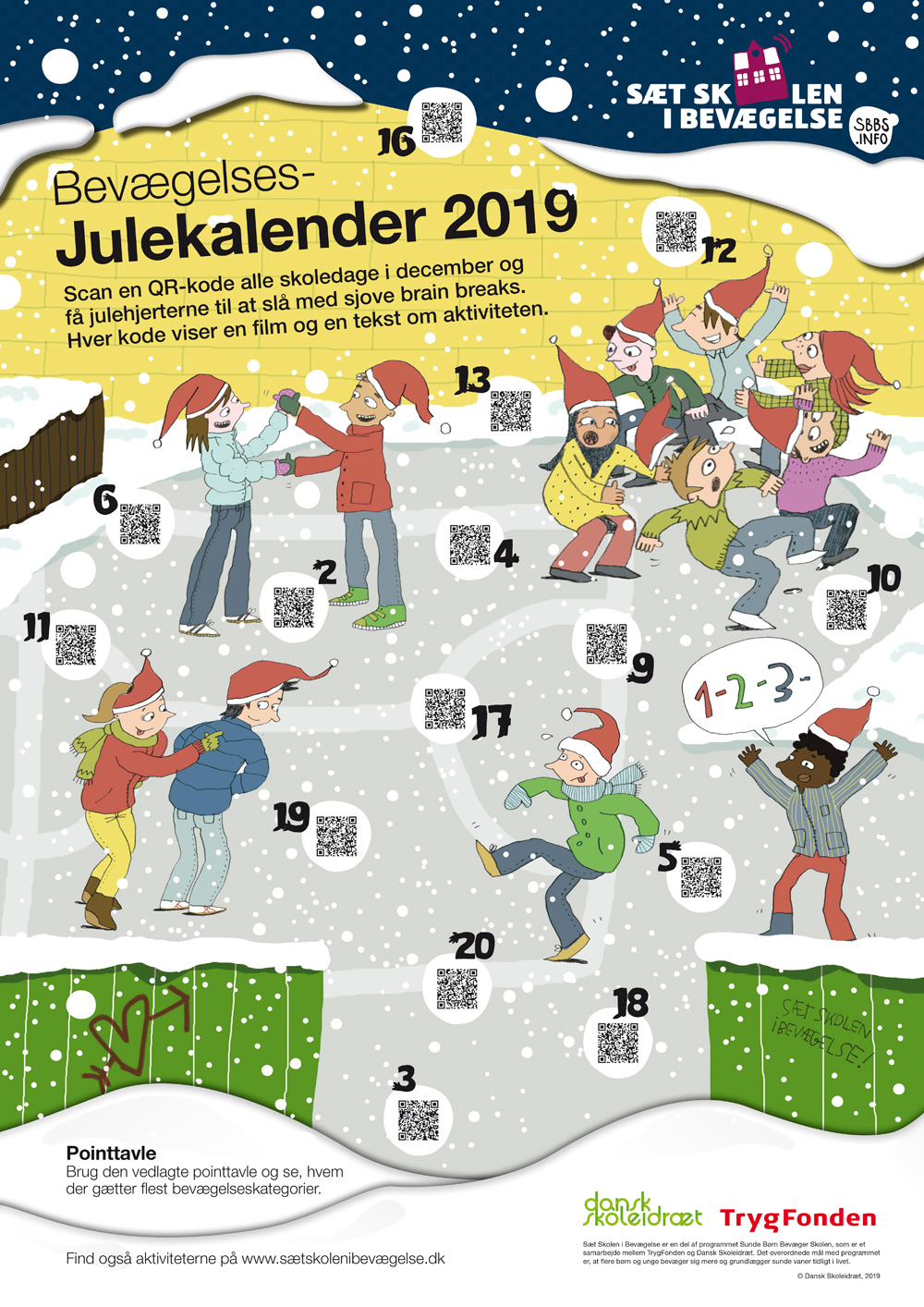 The positive impact of this initiative has been confirmed by the results of a municipal survey, which demonstrated a high score on the reported amount of movement integrated in subjects and classroom teaching compared to other schools in Kolding. It is also important to note that the initiative is easily adaptable and low-cost, so other schools around Europe could be inspired to adopt the same approach.
Braendkjaerskolen's introduction of ambassadors and a simple, but effective, effort with movement zones, colleague guidance, active learning at staff meetings and planned events for pupils is a great example of how to encourage more – and sustainable – movement at school.
The winners of the 2020 #BeActive Awards will be announced in autumn.