Team Fred: tennis and padel program for kids with autism in Denmark
14/09/2020
Team Fred with Frederik Nielsen (on the left), 2012 Wimbledon Champion in Doubles. Photo – Lars Møller
Tennis and padel are sports disciplines for all. This is the core message of the Team Fred initiative – a special school and after school training programme for children with special needs (autism, ADHD, mental disorders). It started in 2018 at the Virum-Sorgenfri Tennis Club, where 16 kids with autism still train regularly.
In 2019 more tennis and padel clubs around the country joined the initiative and over 140 children took part in the programme. In 2020 it is planned that five more clubs will introduce Team Fred concept to their programmes.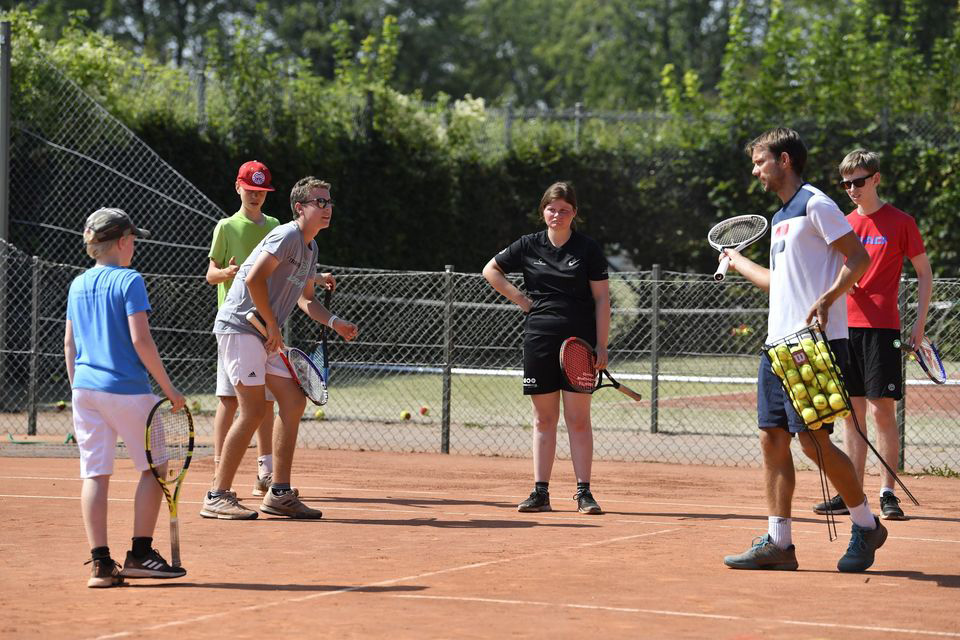 Team Fred training session with Frederik Nielsen. Photo – Lars Møller
The idea to create a tennis team for special needs came from Mette Rytsel – the 2020 #BeActive Awards nominee from Denmark in the Local Hero category. Mette is involved in the Virum-Sorgenfri Tennis Club on a voluntary basis as a coach, project manager and organiser of social events. She was inspired by one of her students named Frederik, a young boy who attended family classes at the club. Frederik is autistic and wanted to play with children of his age but at the time there was no suitable offer for children with special needs. Then Mette took initiative into her own hands and invited Frederik's school class from Hummeltofteskolen – school for children with special needs – to a training session. It was the start of a permanent school tennis project, which got the name Team Fred after Frederik. Nice coincidence is that "Fred" means "Peace" in Danish.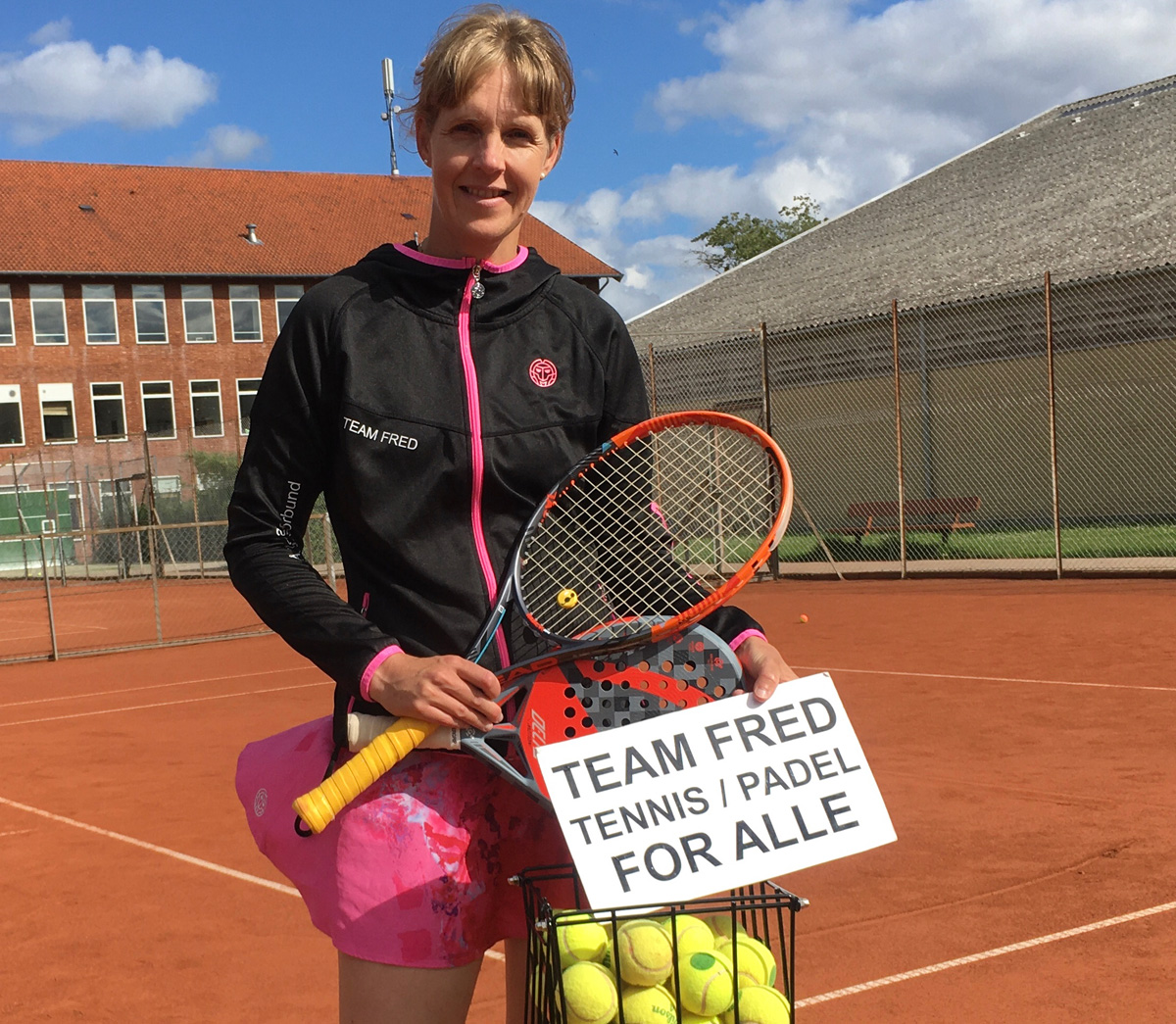 Mette Rytsel
"For children with autism and mental disorders is difficult to attend a sports club. Often they have difficulties with communication and social relationships. Team Fred helps them to be integrated into a sports community. Children with special needs are introduced to sports in small groups in a setting where they feel safe, for example during school time, as at the Hummeltofteskolen, or with their parents. After some time, they become comfortable and can join regular tennis practices and other social activities for all kids at the club," Mette Rytsel explains.
"Tennis or padel are great sports for children with autism or mental disorders because there is no physical contact between children during practice, but at the same time it can be a team sport, when playing doubles. Kids can quickly get started with mini-tennis played on small courts with a soft ball and enjoy the game. This is an enjoyable way into a sports community for them."
The Team Fred initiative is free of charge for all participants thanks to the support of DGI (Danish Gymnastics and Sports Associations), Danish Tennis Association, Parasport Denmark, several foundations (Smukfonden, Ragnhild Bruuns Fond, Ole Kirk's Fond, Jorcks Fond), the National Olympic Committee and Sports Confederation of Denmark's (DIF) special summer funding pool for sports associations and the Ministry of Culture's funding pool for people with physical disabilities, as well as private sponsors (Cool Sport/Head, Players Choice/BIDI BADU).
At the beginning of 2020 Team Fred won an award from DIF. The award was handed over during the Great Sport Show at DR (Danish Broadcasting Corporation - Denmark's national broadcaster).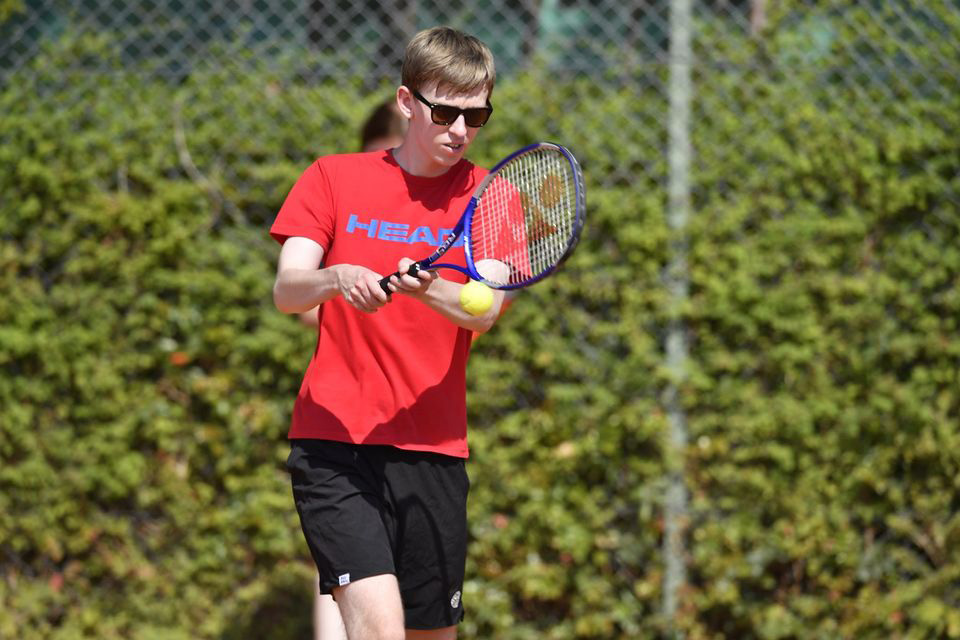 Photo – Lars Møller
Four Team Fred events will be part of the European Week of Sport Denmark 2020:
21 September – Hillerød Tennis Club
25 September – Virum-Sorgenfri Tennis Club
26 September – B93 Tennis Club
26 September – Pro Padel Club in Nordhavn