Two Danish nominees shortlisted as #BeActive Awards finalists
06/11/2020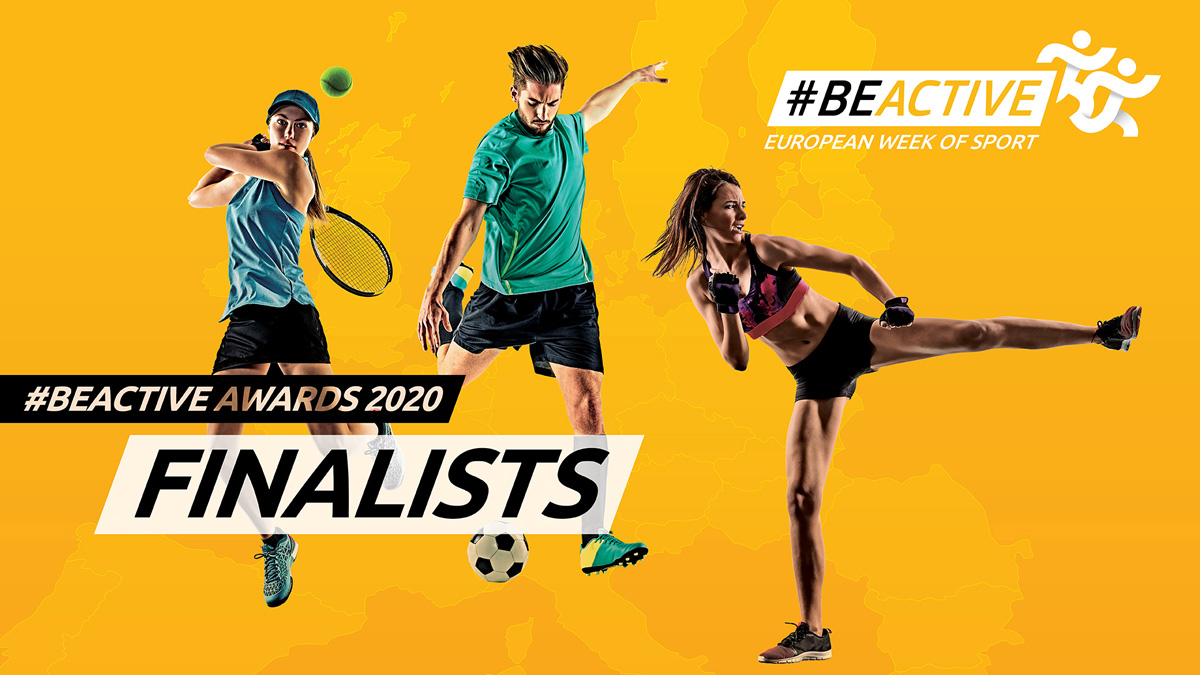 Earlier this year, ISCA, as the National Coordinating Body for the European Week of Sport in Denmark, submitted the Danish nominations for the #BeActive Awards. This week the European Commission announced that two of the Danish nominees have been shortlisted as finalists.
There are three finalists in each of the award categories: Education, Workplace and Local Hero. This year there were 95 nominees in total, double the number from 2019. The winners will be announced in an online ceremony on 8 December 2020.
Odense-based IT company House of Code was shortlisted as a Workplace finalist and Mette Rytsel from Virum-Sorgenfri Tennis Club was shortlisted for the Local Hero Award for her work on the Team Fred initiative, a tennis and padel training programme for children with special needs (including autism, ADHD and mental disorders).
Workplace finalists:
Group Roullier (France)
Generali (Slovenia)
House of Code (Denmark)
At the House of Code, each employee can dedicate two hours of their working week to physical activity and one more hour to personal development. Almost half of the employees take part in a daily active break, doing exercise together for five minutes in the middle of the day. The company has gained a reputation as a desirable workplace that defies the notion that IT is a sedentary job!
Find out how House of Code transformed its working environment into an active space here.
Local Hero Award finalists:
Christine Janin (France)
Tomas Slavata (Czech Republic)
Mette Rytsel (Denmark)
Mette Rytsel started Team Fred in 2018, and in 2019 more tennis and padel clubs around the country joined the initiative and over 140 children took part in the programme. In 2020 five more clubs will introduce Team Fred concept to their programmes.
"For children with autism and mental disorders is difficult to attend a sports club," Mette says.
"Often they have difficulties with communication and social relationships. Team Fred helps them to be integrated into a sports community."
Read more about how Mette Rydsel is connecting children with special needs to club sports here.
ISCA collaborates with the Danish School Sport Federation and the Danish Federation for Company Sport to submit nominees for the Education and Workplace categories, and all of the nominees organised events during the European Week of Sport.
Read more about the #BeActive Awards.