A #BeActive Culture Night for everyone at Jarmers Plads
10/26/2023
Manal Najah, ISCA
ISCA and Gerlev Idrætshøjskole teamed up with the Realdania foundation and succeeded in converting Jarmers Plads in Copenhagen into a vibrant and welcoming space for around 1000 visitors of all ages and backgrounds during the annual Culture Night (Kulturnatten) in Denmark.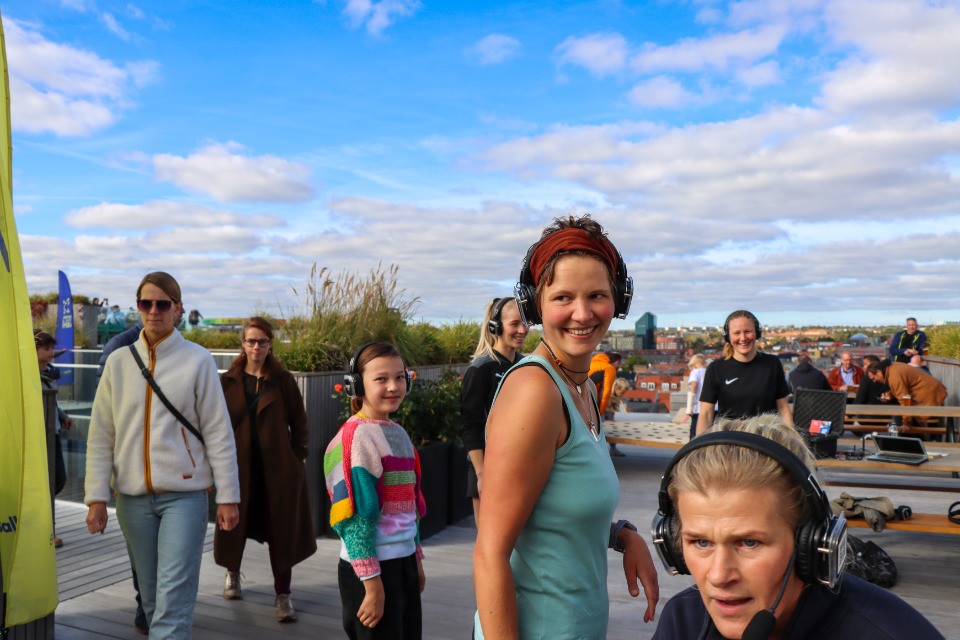 Visitors were invited to experience historical wooden games, with guidance from the Gerlev students. Alongside these, Big Heart Skateboarding put on a show and offered to teach all those who want to try to get up on a board with four wheels. The square was filled with entertaining activities suitable for a diverse audience. In addition, there were pavilions serving coffee, popcorn and a real hot dog stand on the square.
The attendees were resilient in the face of rain – keeping their spirits alive, they came together to celebrate the joy of movement, sports, and culture. People of all ages actively participated in the wooden games and enjoyed the #BeActive merchandise distributed by ISCA.
Veronika, ISCA Youth Officer, expressed her enthusiasm for the event, noting, "It was a great occasion to bring young people, students, families, locals, and even tourists together and introduce them to some sports activities, primarily the wooden games prepared by Gerlev school. We encouraged the guests to keep being active and praised them with some nice presents prepared by ISCA for European Week of Sport. We spread some joy among visitors despite the pouring rain that didn't prevent us from #MovingPeople."
Culture Night at Jarmers Plads emphasised harmony and unity, bringing people from all ages together in the name of culture and physical activity. People were only passing by and curiously checking what was going on at Jarmers Plads, and they ended up staying to enjoy the different games. We look forward to next year's #BeActive Night celebrations in Copenhagen!