Celebrating European Walking Day 2023 in Denmark
09/22/2023
Manal Najah, ISCA
Imagine a Europe united not only by borders and culture, but also by the rhythmic beat of countless footsteps exploring its beauty. Welcome to European Walking Day – the day when Europe comes alive with the love of walking and outdoor adventures to celebrate movement!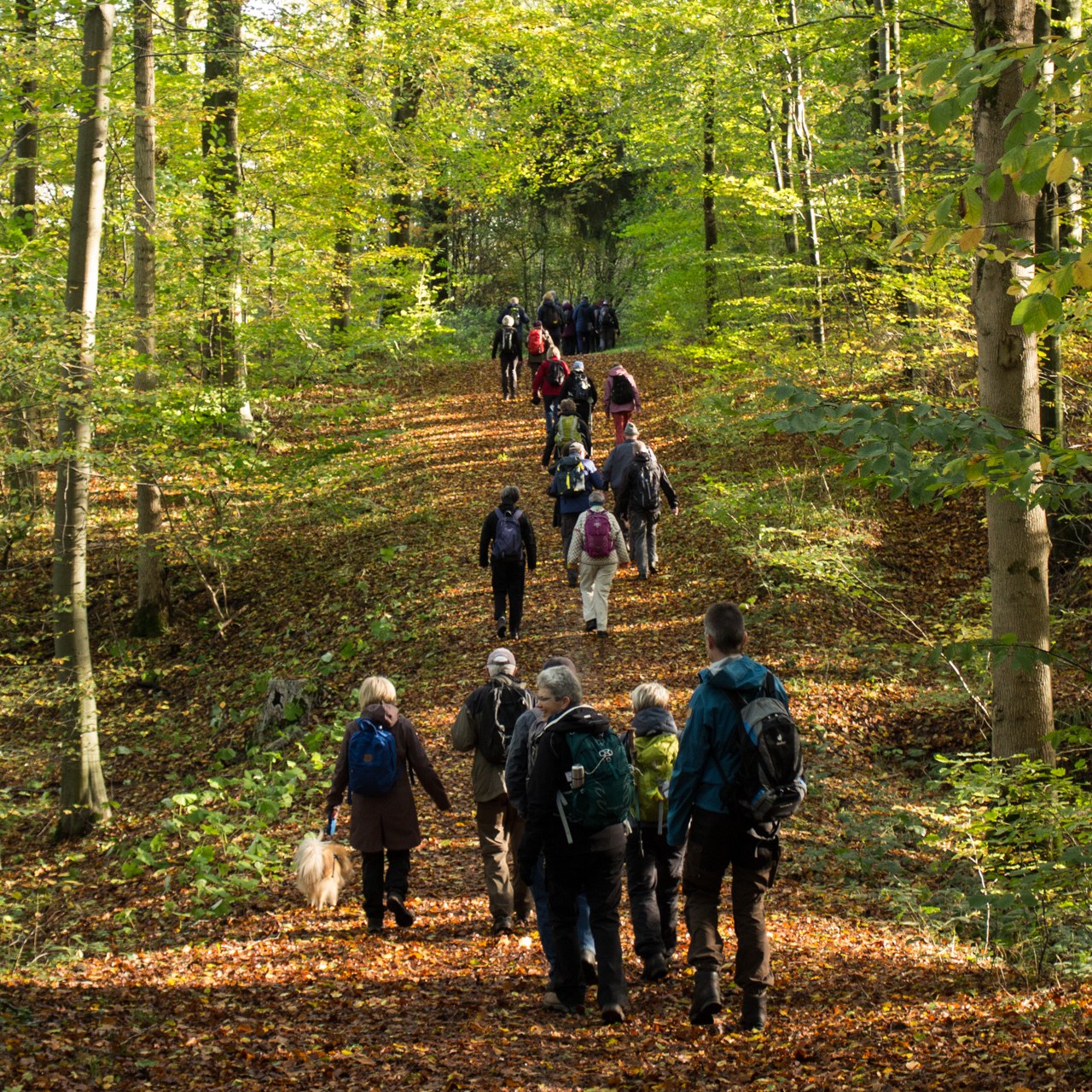 On 23 September, the spirit of Vanderners Dag (or Walkers' Day), an annual celebration of hiking and community organised by Dansk Vandrelaug (DVL), will activate people across Denmark. This year's Vanderners Dag holds a special significance as it synchronises with the European Walking Day, a continent-wide initiative promoting physical activity and unity among walkers across Europe.
European Walking Day is one of the biggest European physical activity events aimed at promoting movement and unity through the simple joy of walking. In Denmark, this event will be celebrated on the first Saturday of the European Week of Sport (23-30 September), aligning with Vanderners Dag.
Celebrating in Denmark:
Date: 23 September, 2023.
Host: Dansk Vandrelaug (DVL) invites everyone to participate and guess what? It is for FREE.
Theme: "Walk along – it gives joy in life," emphasising the happiness and fulfillment that comes from hiking and being with the community.
Activities: DVL branches across Denmark offer various hiking tours, welcoming new and curious participants.
Hiking Options: Participants can choose from a range of hiking routes, each offering a unique experience of Denmark's natural beauty.
Marathon Option: For the adventurous ones, a 42km marathon hike is available at a moderate pace, with breaks and refreshments along the way.
Social Media: Join the conversation and share your experience using hashtags #beactive and #europeanwalkingday, and if you happen to be in Denmark, throw in #dvldk and #danskvandrelaug to spice things up.
Website: Visit dvl.dk/vandrernesdag for tour details and directions.
How to Participate:
Choose a Tour: Visit the DVL website to select a hiking tour that suits your preferences and location.
Show Up: Whether alone or with friends, simply show up at the designated meeting point for your chosen tour.
Enjoy the Experience: Immerse yourself in the natural beauty of Denmark, connect with fellow hikers, and relish the joy of walking.
Share Your Journey: Use social media hashtags to share your hiking experience with others across Europe.
European Walking Day 2023 in Denmark promises a day of physical activity, unity, and shared happiness. Prepare your hiking boots and join in the celebration of health and community on 23 September!
As Vanderners Dag and European Walking Day come together in Denmark, it's a reminder of the simple pleasures of exploring nature, connecting with others, and celebrating a healthier, happier Europe — one step at a time.
Find out more here!