Denmark in the final of the #BeActive Awards for the third year in a row
12/01/2022
By ISCA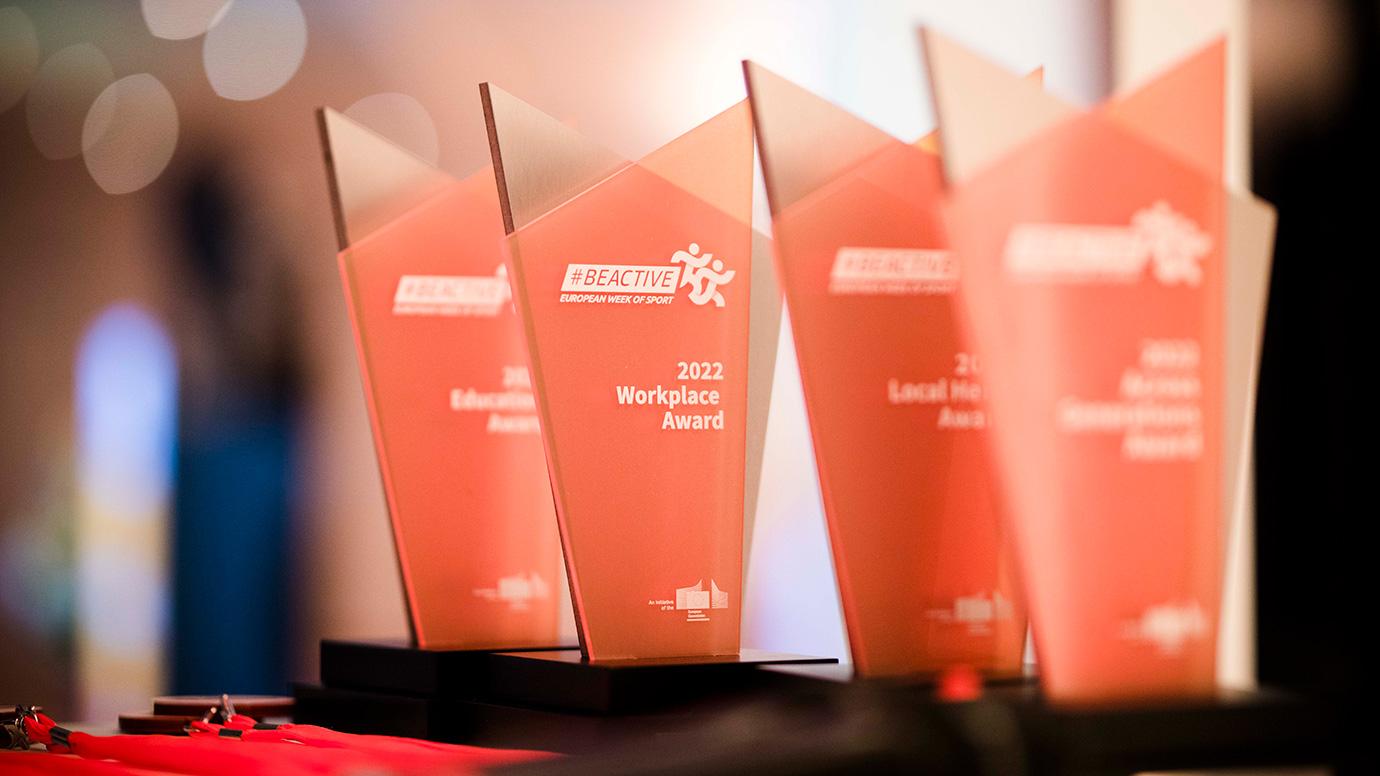 Photo - EC
Denmark was represented in the final of the #BeActive Awards for the third year in a row! The Danish company EWII has become the finalist of the Workplace category, which celebrates innovative ways to encourage employees to combat sedentary lifestyle.
EWII provides accessible and equal opportunities to #BeActive at the workplace by focusing on health:
"HEALTH ambassadors" – volunteers among the staff who are passionate about health and a strong community vibe
"HEALTHy pop-ups" with exercises and healthy treats
"HEALTH Cups" initiative, which rewards the most active employee
Read here the full story about EWII's approach to add more physical activity to the employees daily life.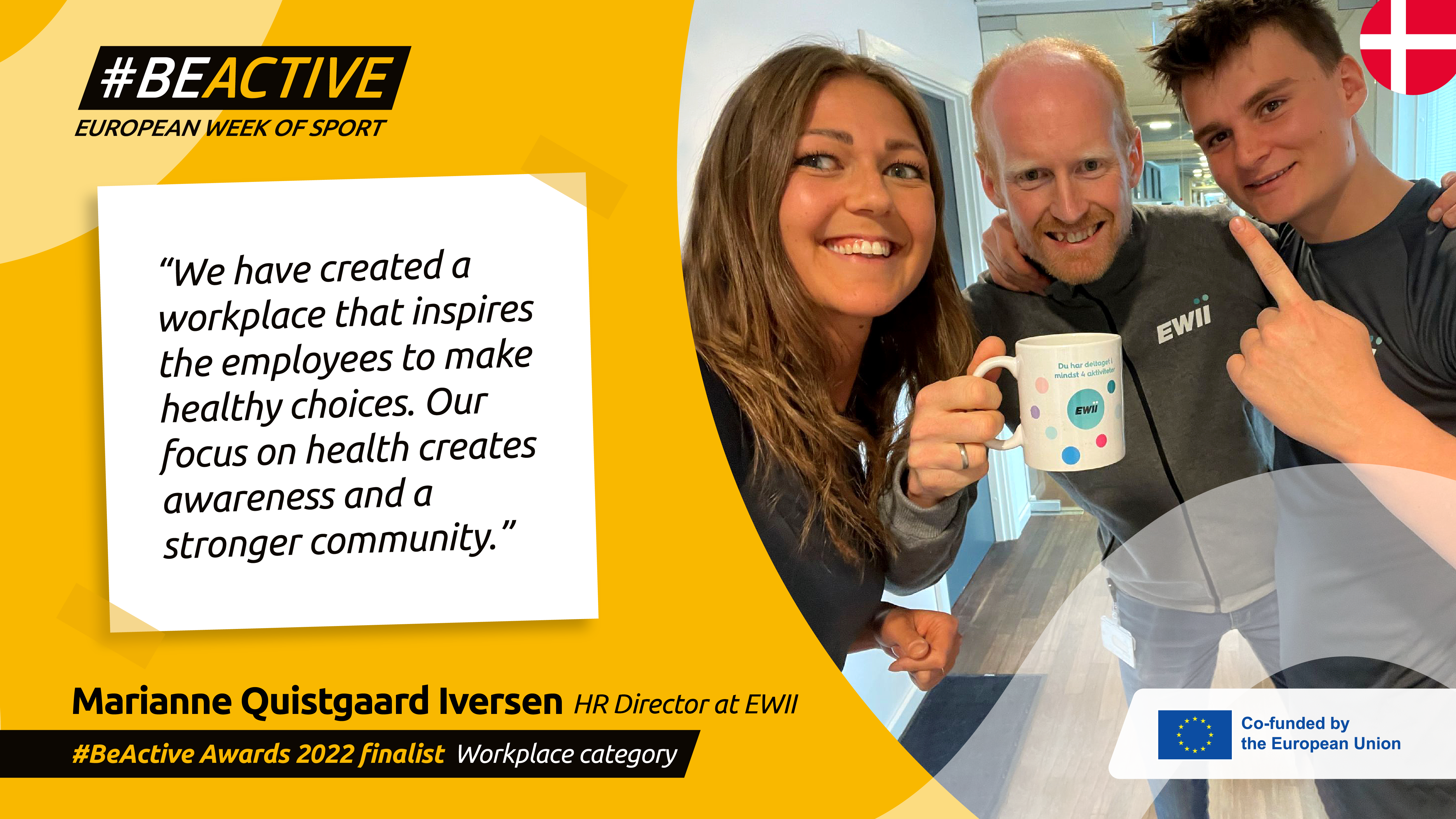 The #BeActive Awards is the European Commission's recognition of outstanding work and commitment at local levels to promote sport and physical activity in Europe. The winners were announced during the Awards Gala in Brussels on 28 November.
FINALISTS AND WINNERS
Source: sport.ec.europa.eu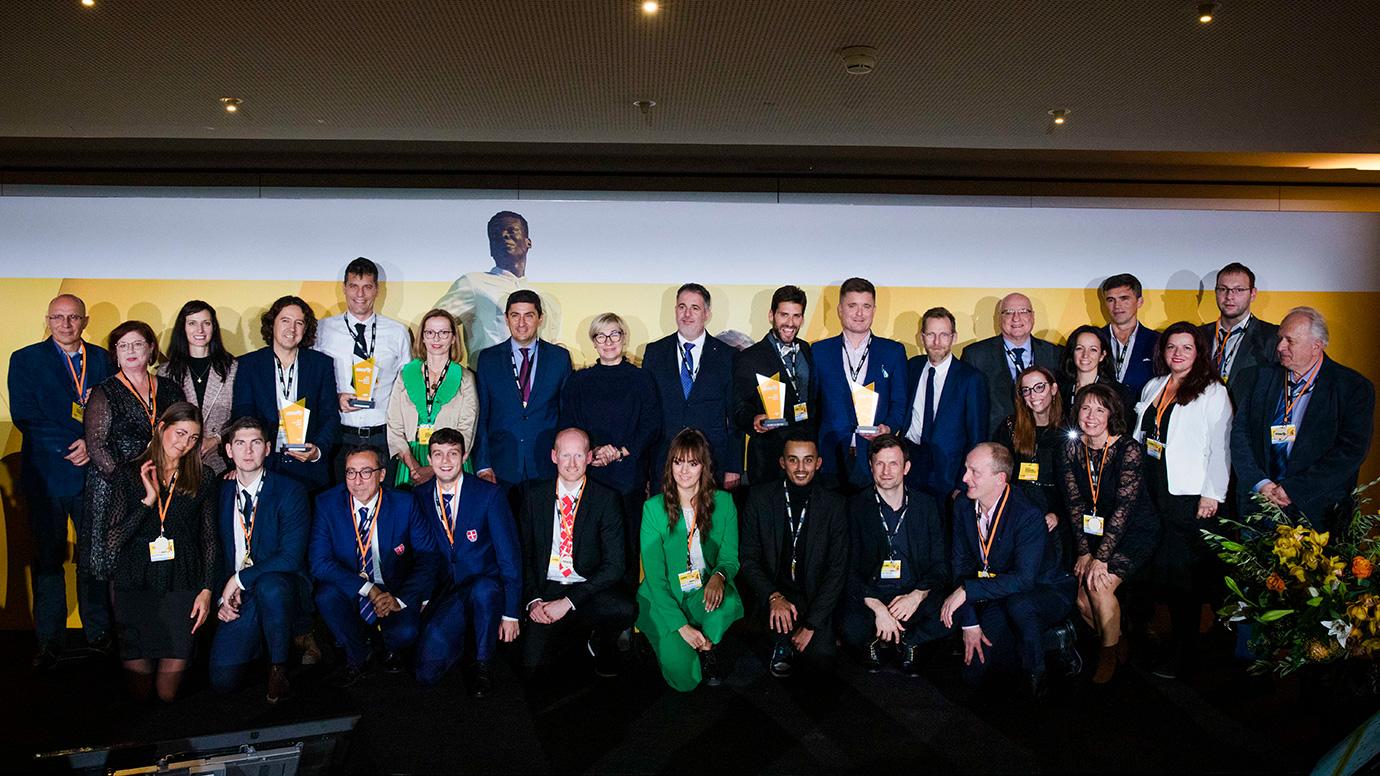 Photo - EC
12 finalists competed for the grand prize in four categories. Each finalist received €2 500, while each of the four first-place winners received €10 000.
Education
Krokiet & Lama Academy, Poland
Croatian School Sport Federation, Croatia
Mascalzone Latino Sailing Team ASD, Italy
The first place went to Krokiet & Lama Academy, an initiative combining education, entertainment and movement in kindergartens and primary schools in the format of online videos. The videos focus on topics from the core curriculum of schools and kindergartens and can be used directly in classrooms or any other educational places to combine physical activity and learning. They promote movement and knowledge and are helpful to foster the integration of Ukrainian refugee kids with their Polish peers.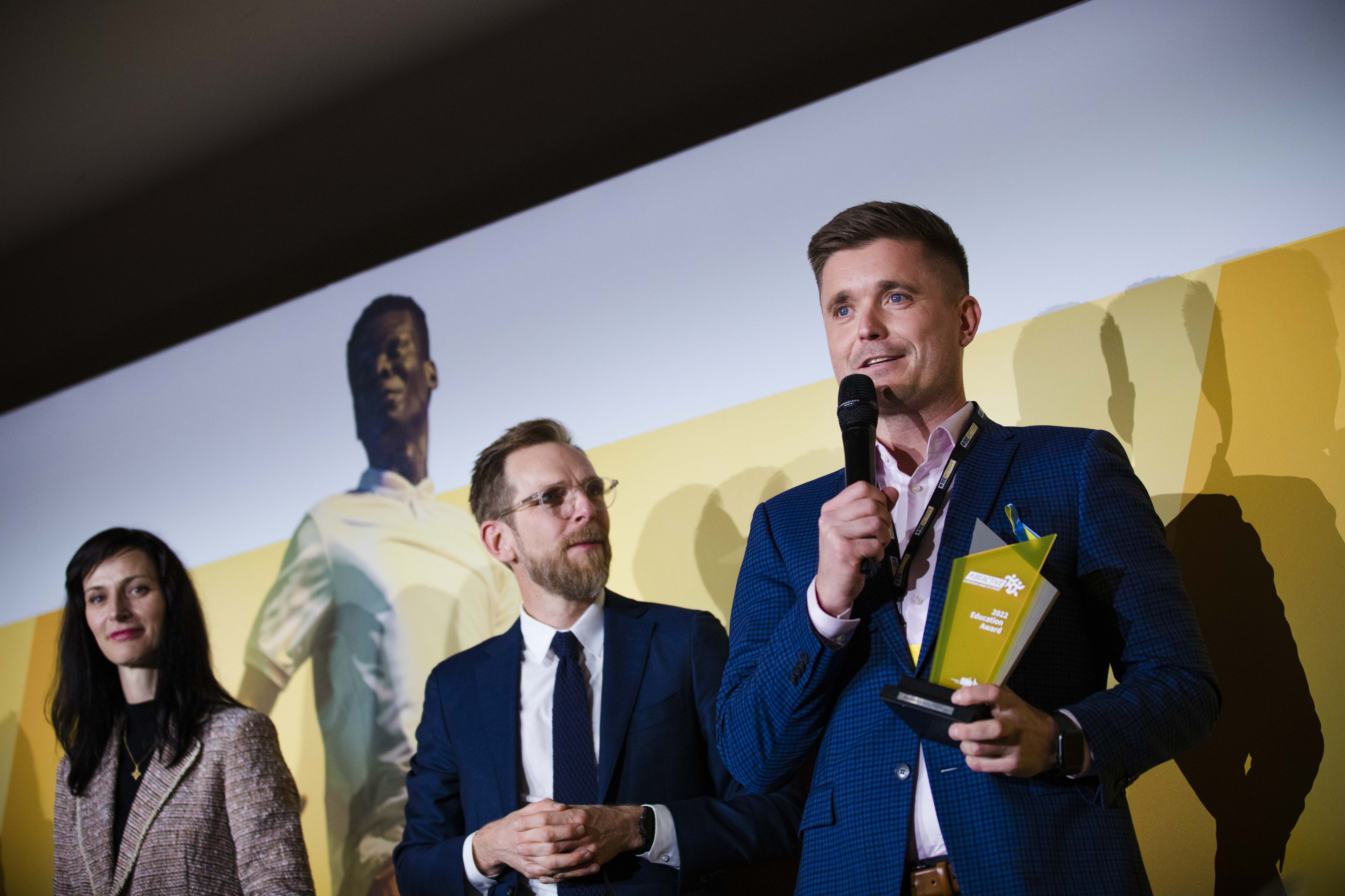 Photo - EC
Workplace
Adevinta Classified Media Hungary Kft., Hungary
Azur Sport Santé, France
EWII Koncernen, Denmark
The first place went to Move@work «Je bouge + au travail», a global approach created by Azur Sport Santé, based on scientific recommendations and literature, to help change the physical activity work-related habits and promote a more active and healthy lifestyle. The Move@work approach is custom made and it can vary from a simple informative campaign to a full-scale revamping of the company's active culture.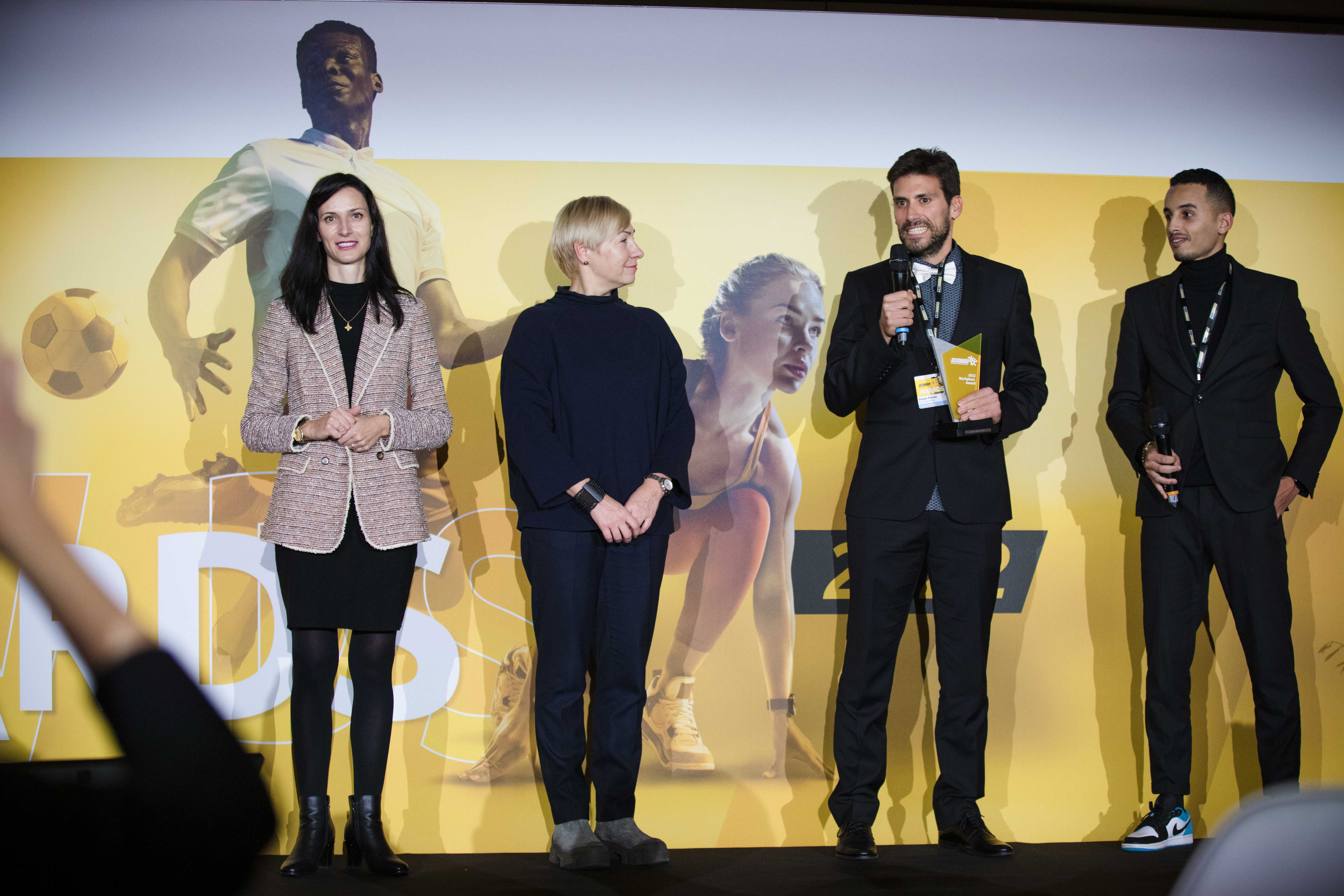 Photo - EC
Local Hero
Branko Omazic, Croatia
Elias Mastoras, Greece
Piotr Mariusz Borowski, Poland
The winner was Elias Mastoras. He is the founder of the International Campaign "A ball for all" and he has patented the unique mini blind football. The light sound ball is not for sale, but only for donation. 8 500 have been distributed for free in 213 countries and territories. Elias is the IBSA Blind Football Chairperson for 2021-2025. Blind football is the only paralympic football in the Paris 2024 paralympic calendar.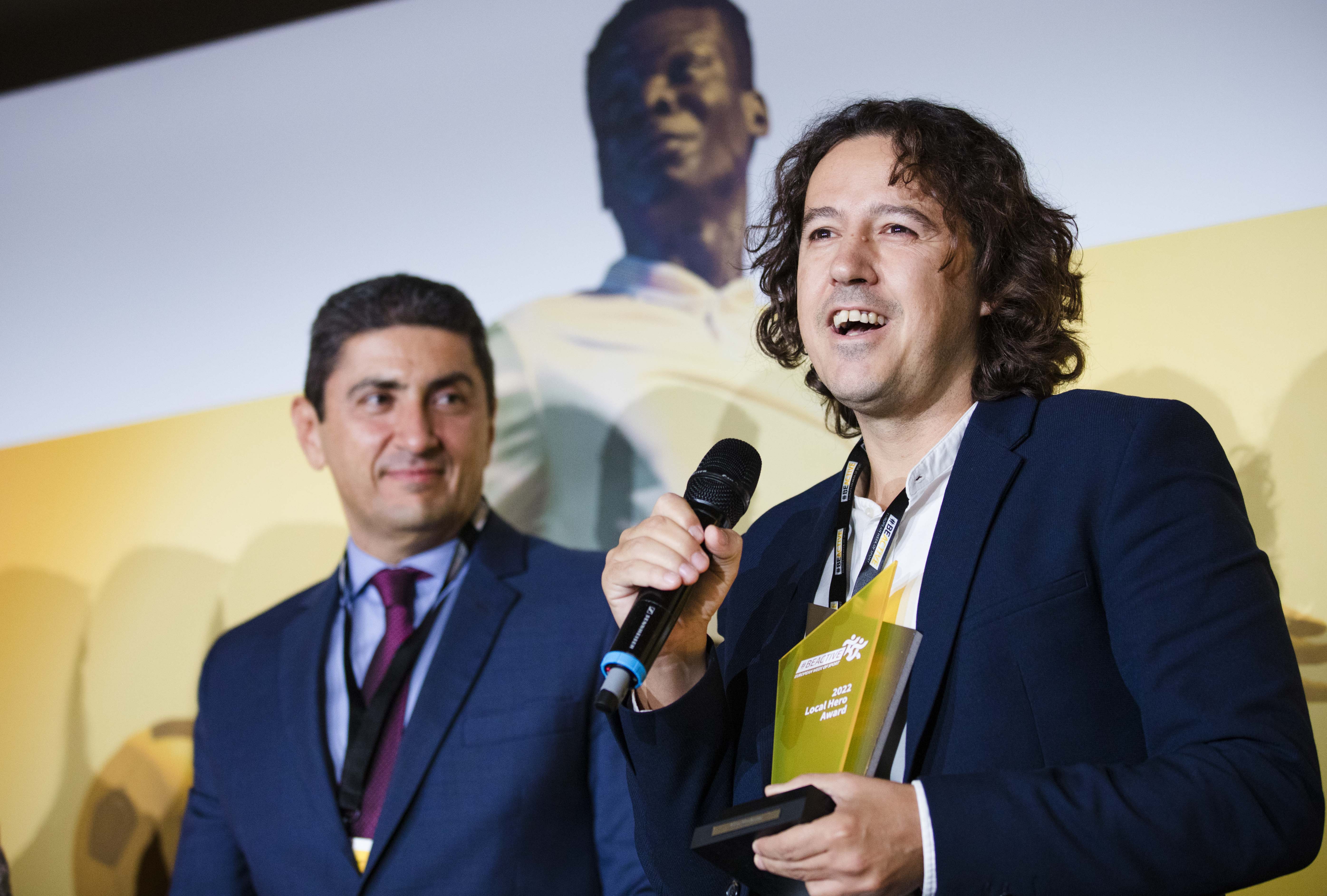 Photo - EC
Across Generations
Asilo Savoia, Italy
Suomen Latu Ry, Finland
Univerza V Ljubljani, Slovenia
Univerza V Ljubljani won with its SLOfit Lifelong project. SLOfit Lifelong was created to promote physical activities adapted to be used for all generations of Slovenian citizens, raise awareness for all generations to engage in healthy lifestyle choices. The project has been continuously monitoring physical fitness of children and adolescents for the past 30 years. Recently, SLOfit Lifelong was devised as a way for individuals to take advantage of tracking and understanding their own health status once they leave the public school system, with special renewed attention to inter-generational support. Testing is free of charge and easily accessible at local level.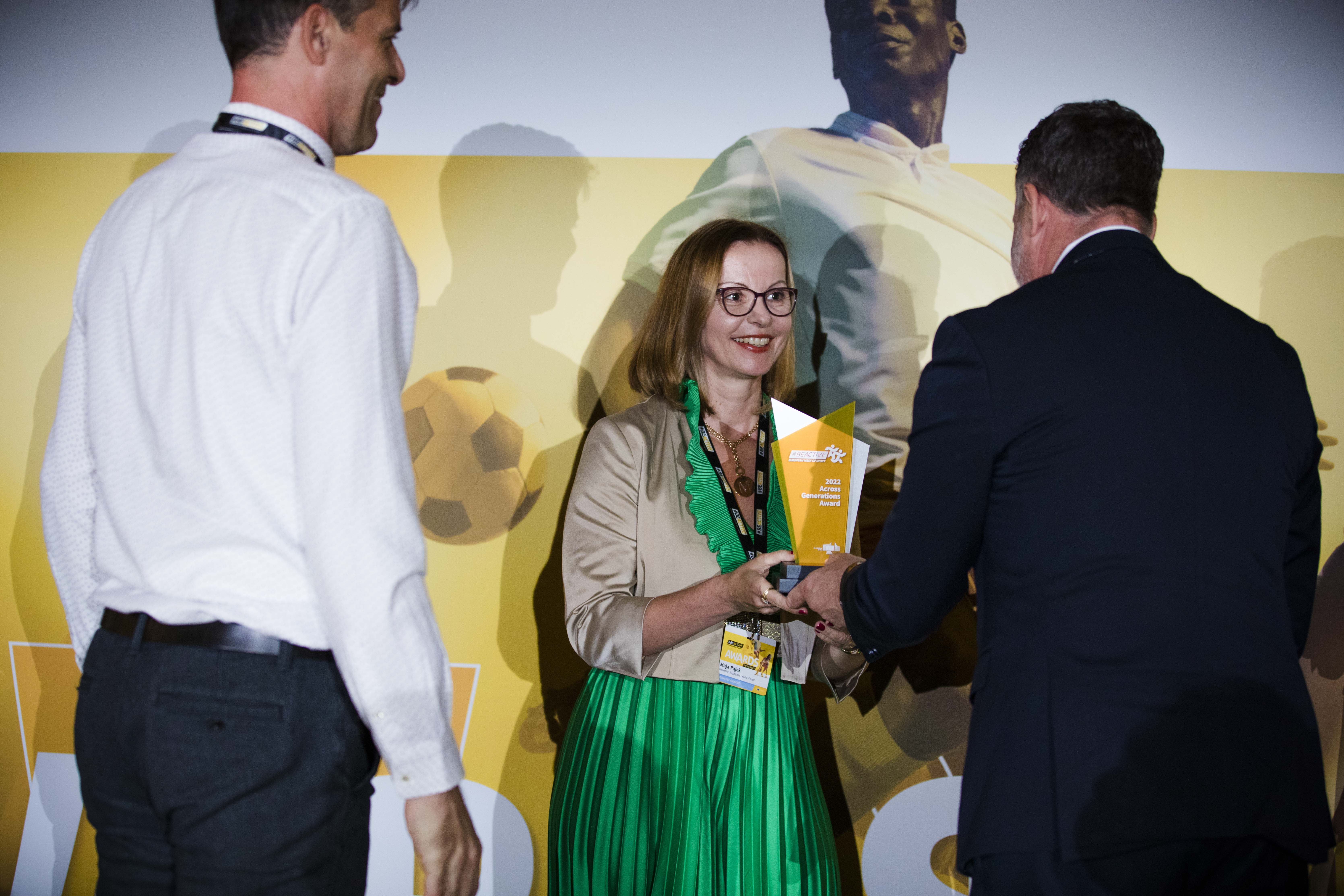 Photo - EC
Watch the recording of the #BeActive Awards Gala 2022 here.