#UseTheStairs to #BeActive: The world celebrates the 7th edition of No Elevators Day
04/27/2021
By Irina Coreachina, European Week of Sport Denmark Coordinator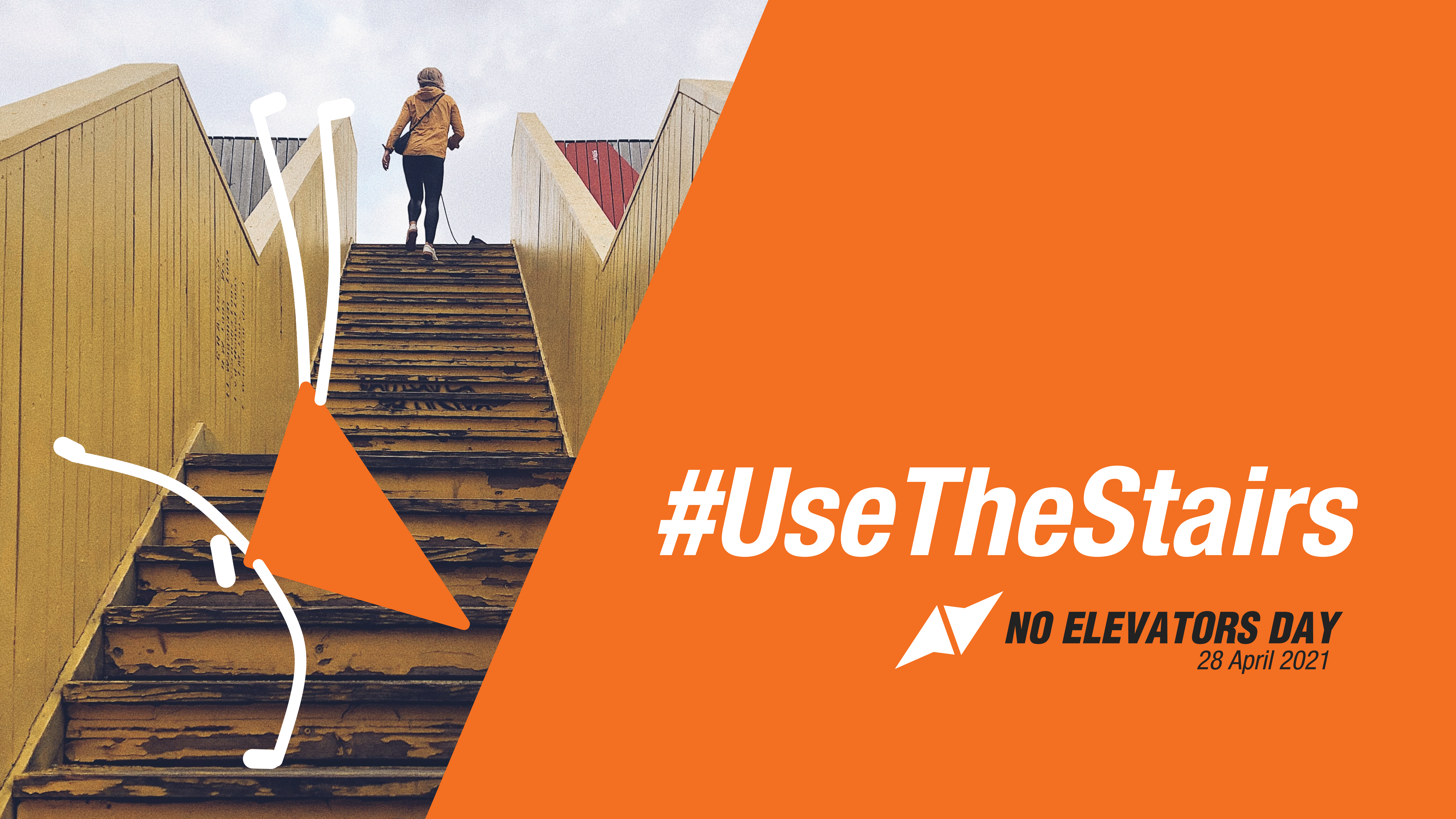 On Wednesday, 28 April, the 7th edition of No Elevators Day will be celebrated around the world. Here are 5 reasons to #UseTheStairs on the day – and as part of your daily routine to #BeActive:

1. Stair climbing is healthy. Climbing stairs reduces the risk of non-communicable diseases, like diabetes by improving blood sugar levels or heart diseases by lowering blood pressure. It also reduces stress levels and helps in achieving or maintaining a healthy weight. For example, you can play with this calories calculator to see how many calories you burn just climbing the stairs.

2. It is easy. You don't need any additional equipment, knowledge or time. You can increase your physical activity level without noticing just by taking the stairs instead of the elevator every day. 

3. It is accessible. You can find stairs literally everywhere and in most cases you don't need to pay to use them.

4. It is social distancing-friendly. By taking the stairs you can avoid sharing a small space with other people and keep moving physically while you're on the way to your destination.

5. It is fun. You can be creative and invent other ways to #UseTheStairs than simply climbing them to get from A to B. For example, for a workout. Find an easy stairs workout guide for inspiration here.
 
No Elevators Day is a global event aiming to encourage people to use the stairs to add more physical activity to their daily lives. The first edition of No Elevators Day took place in 2015 and since then many countries "celebrate the stairs" on the last Wednesday of April every year.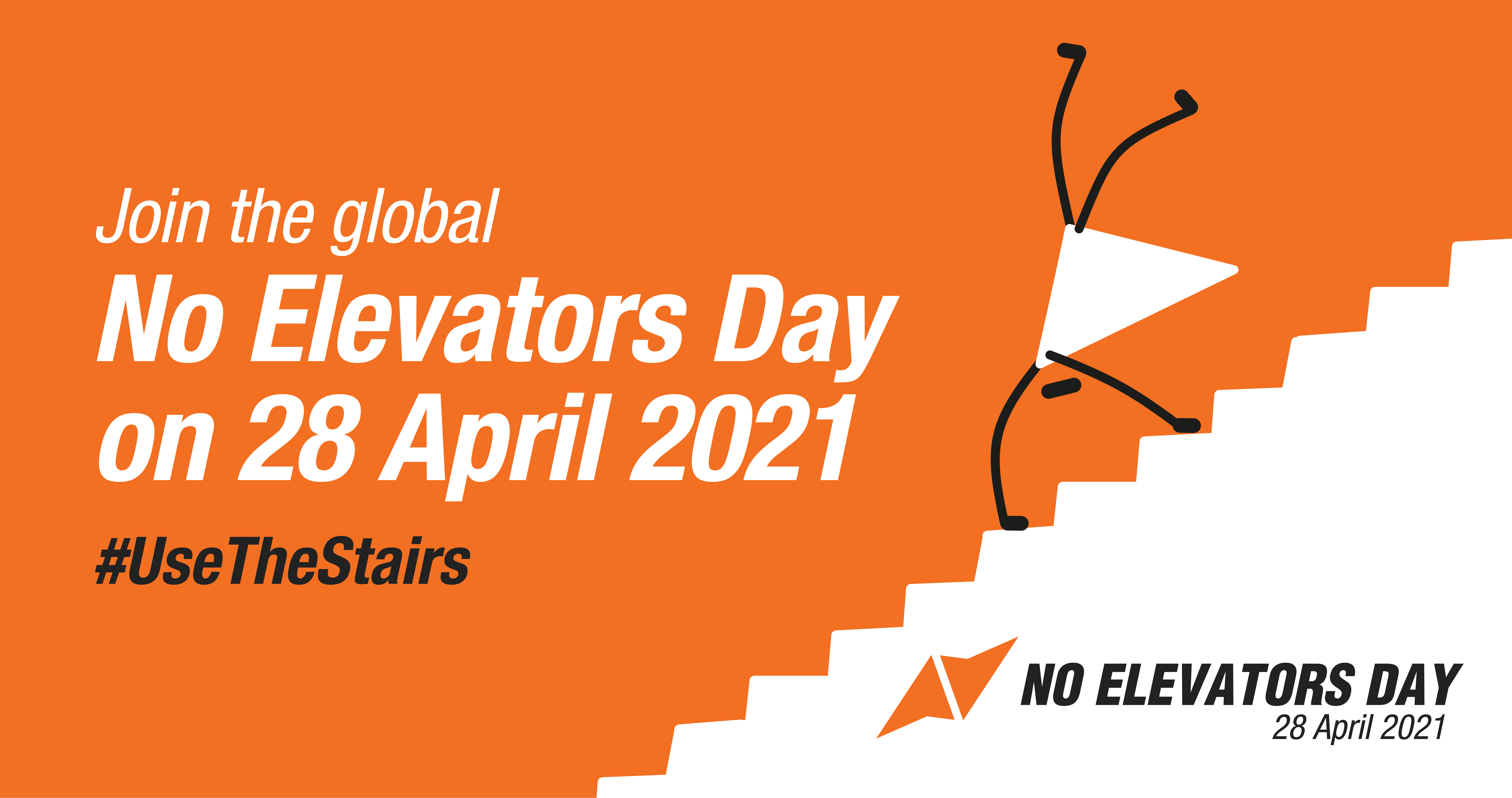 Anyone can organise a No Elevators Day event in their local community, for example at school, workplace, home building. Here you can find tips and useful resources to motivate others to use the stairs more often. Of course, remember that taking the stairs should remain strictly voluntarily and elevators should still be accessible for those who need them because of their physical condition or other reasons.

Or you can just keep celebrating No Elevators Day all year round by taking or using the stairs. 

Don't forget to share your success with us and others by posting on social media and adding hashtags #UseTheStairs, #BeActive and #7DaysStairsChallenge!