Run one of Denmark's most picturesque tourist routes on 24 September: Margueritløbet
27/07/2017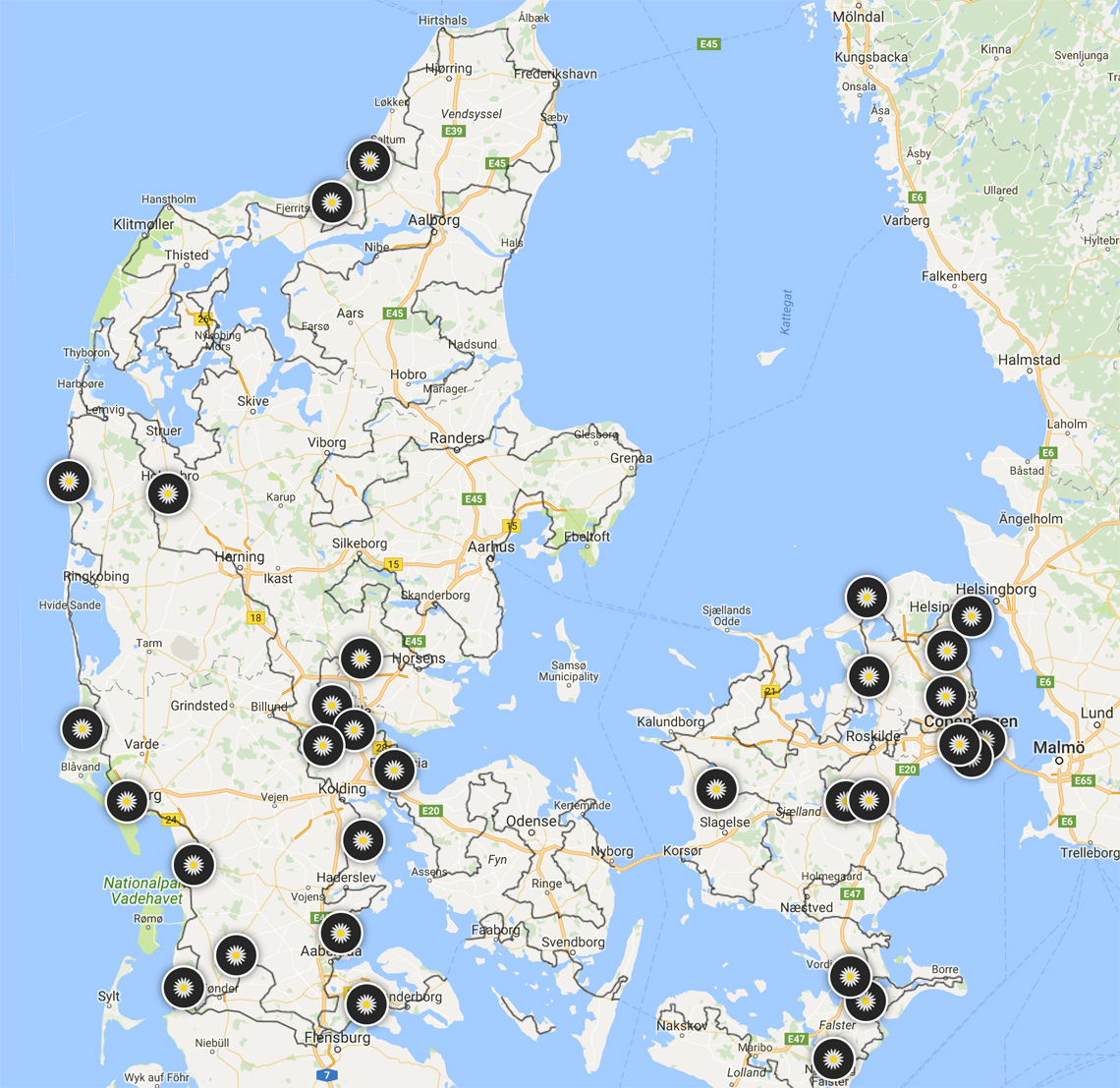 Tourists who have driven across Denmark will be familiar with the yellow and white daisy that highlights the best sight-seeing routes in the country. On 24 September, during the European Week of Sport, you can explore one of these Marguerite routes on foot by taking part in the second Margueritløbet.
There are 32 running routes to choose from on both Zealand and Jutland and each run starts at 11am on Sunday 24 September. Danish newspaper Politiken is organising the event with support from the Danish foundation TrygFonden, and in collaboration with the national Move for life (Bevæg dig for livet) campaign, Coop supermarkets, and the Ministry of Environment and Food of Denmark.
This year's interactive map shows exactly where you can join in, the distance of the runs you can choose, the start places and times, and the cost of attending (40 DKK). The event is non-competitive and is designed to be a fun way for participants to explore the landscape.
Politiken writes that some of the natural and historical landmarks along the routes include the dikes along the Wadden Sea, the cliffs in Northern Jutland, prison sites from World War I, and an air raid shelter built by the Orthon cult. But this is just the tip of the iceberg of a rich history the runners can explore, the newspaper explains.
"When you sign up to run one of the 32 Marguerite spots on the map, you will be supporting your local civil society organisations and at the same time experiencing our country's thousand-year-old natural and cultural history."
Runners must register to take part and can find a route that suits them on the Politiken website.