Politiken newspaper's fun run is all about experiencing Denmark, not performance
06/09/2018
Do you want to be swept away by the breeze of Jutland's wild west coast? Do you want to run on the Wadden Sea's water locks? Climb the trails in North Zealand? Explore modern architecture or more historical sites such as the trenches from the battle from Schleswig in 1864? Local clubs across Denmark are read to put their best foot forward and invite Danes and visitors alike to experience one of the many the picturesque Marguerite routes on 23 September.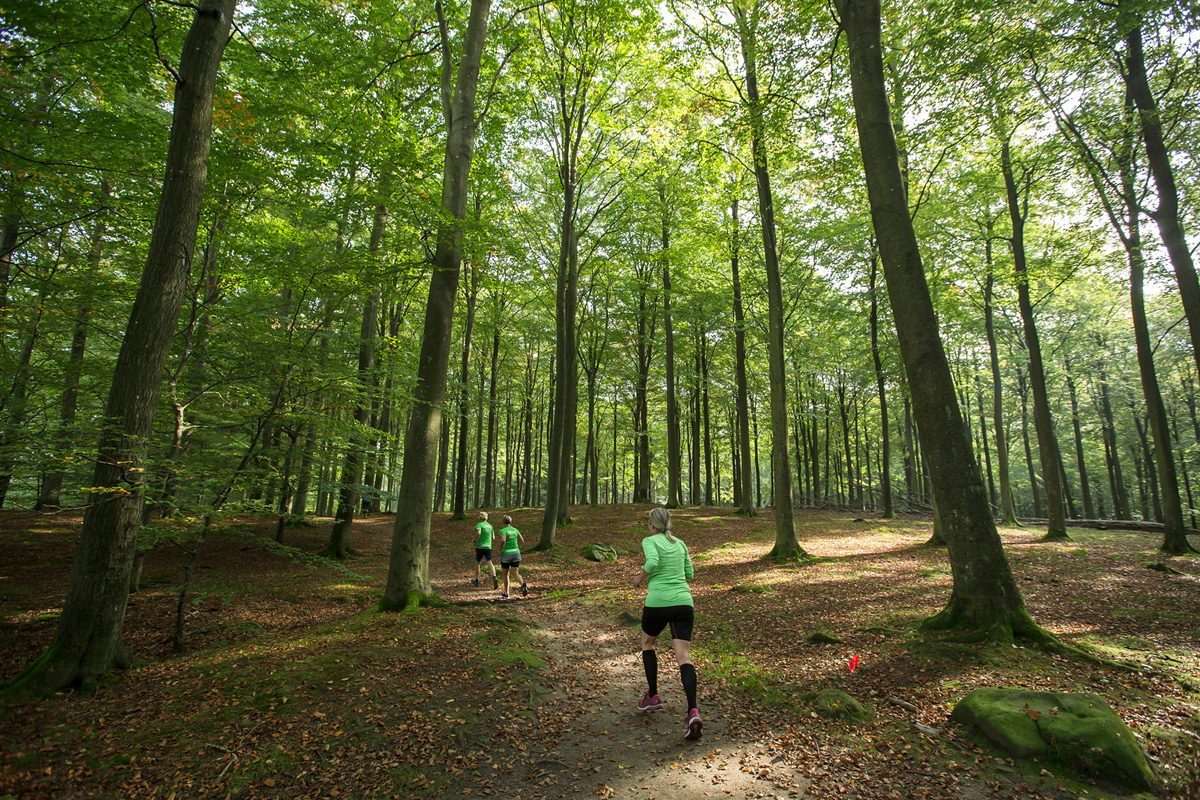 It's all about being together, being active and healthy, and experiencing Danish history as national newspaper, Politiken, along with local sports federations and clubs, invites people around the country to explore one of 37 Marguerite route "spots" in (Margueritløbet).
The Marguerite Run is all about the experience and not about winning or running the fastest. No matter where they choose to fun along the Marguerite route, all participants will start at the same time – 11am on Sunday 23 September. There are no time-keepers at the finish line, so you decide how fast you want to run or walk. So there is plenty of time to take in the scenery along the way. Many of the spots will even offer local stories and events, and others a taste of the beautiful nature that characterises the famous tourism route.
A run for nature lovers, families and the leisurely exerciser
The Marguerite Run puts the spotlight on unique Danish stories, and these can be about anything from the Iron Age, to architecture, pollution, kings and alves, and tones down the emphasis on raising your pulse and competing for a spot on the winners' podium,"" the Marguerite Run's project manager, Lise Ring, from Politiken, says. She is coordinating the event in cooperation with the national physical activity campaign Bevæg dig for livet (Move for life), Coop supermarkets, the Danish Nature Agency (Naturstyrelsen) and Trygfonden.
"By taking this approach, we hope to attract both running enthusiasts as well as beginners who want to take part in a fun run, but at a more leisurely pace where their motivation is to enjoy the experience."
Politiken has entered into a three-year cooperation with Coop, Bevæg dig for livet and Danish Nature Agency to roll out the event across the country and get more Danes to pull on their running shoes and enjoy the great outdoors.
Project Manager Thomas Lind from the Bevæg dig for livet campaign says he believes the run will appeal to a target group that generally isn't attracted to typical running events.
"We believe that this type of event will attract new runners to the sport, to their local clubs and into the beautiful Danish nature," he says.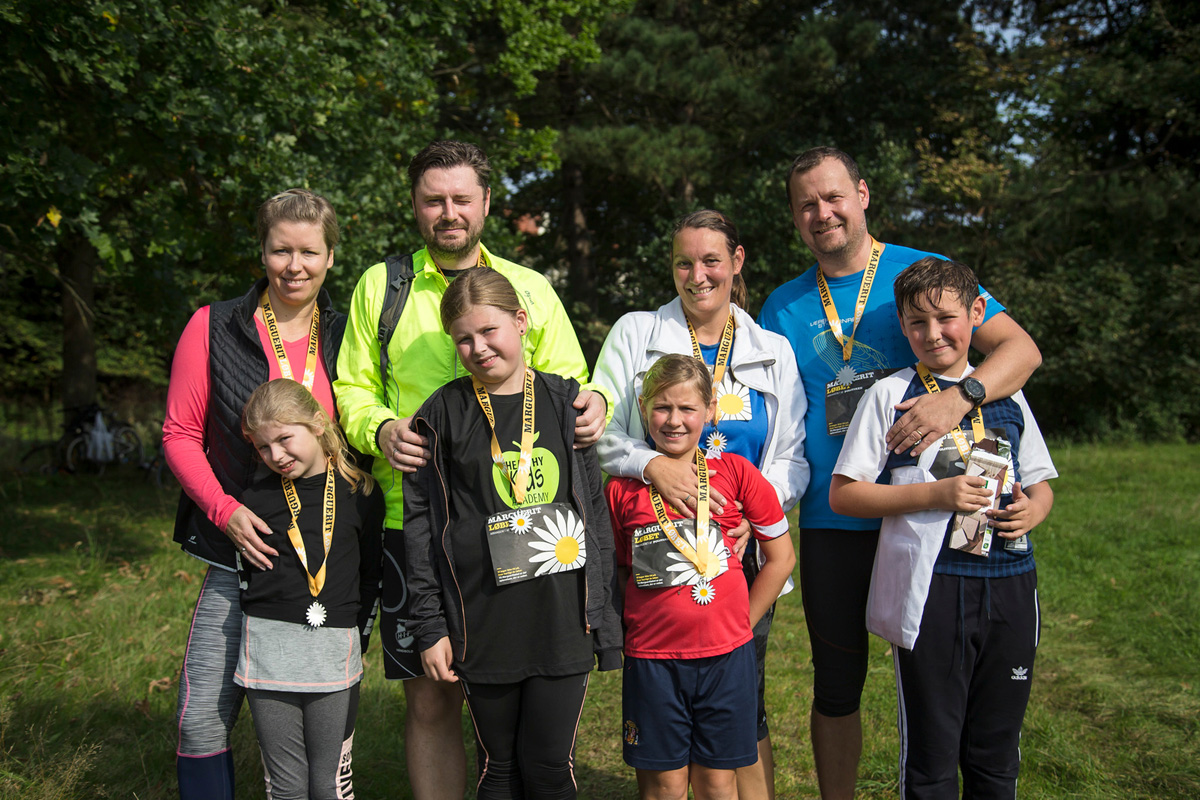 4217 kilometres of nature are ready to be taken in
Most Danes, and many tourists, have seen the iconic brown sign with the yellow and white daisy, which indicates to tourists and nature lovers that they are on the route that is named after Queen Margrethe's favourite flower. Even if we haven't followed the route, we are likely to have crossed it somewhere.
Those who travel along the 4217 route will weave through Denmark's natural wonders, historical landmarks, cultural heritage and modern architecture without crossing the same road twice.
And against this backdrop, 37 running and sports clubs are ready to give the Marguerite Run's participants a memorable experience.
Support your local sports club
By participating in the Marguerite Run, you will also be supporting your local sports club. This is because every local run is being organised by a sports club from the same area – which means that 37 sports clubs across the country are instrumental in making the Marguerite Run happen.
One of these clubs is Varde Park Run, which is organising the event for the third year in a row.
Per Frøkær, from Varde Park Run, says, "The Marguerite Run captures the spirit of our club, which is that it should be an easy and social experience to join in. We had many enthusiastic participants last year, so we are going to use the same beautiful route this year, which is accessible to families with children, wheelchairs and baby strollers."
Choose your route on the interactive map of Denmark
Participants can read more and register on the interactive map featuring all Marguerite locations that are part of this year's run politiken.dk/margueritloebet. It costs DKK 50 to join in, plus a processing fee, children under 15 can participate for free. All registered participants will receive a medal featuring the famous Marguerite flower, as well as a goodie bag filled with snacks from Coop.
The Marguerite Run is supported by Trygfonden and is a flagship #BeActive European Week of Sport event in Denmark.
Translation by Rachel Payne, ISCA (from original Danish press release)
Photos published by permission from Politiken
Contact:
Read more (in Danish) politiken.dk/margueritloebet
Project Manager Lise Ring lise.ring@pol.dk / +45 6146 7262