It's my job to make cycling easier and safer in Copenhagen: Mayor Pia Allerslev talks to ISCA
05/09/2016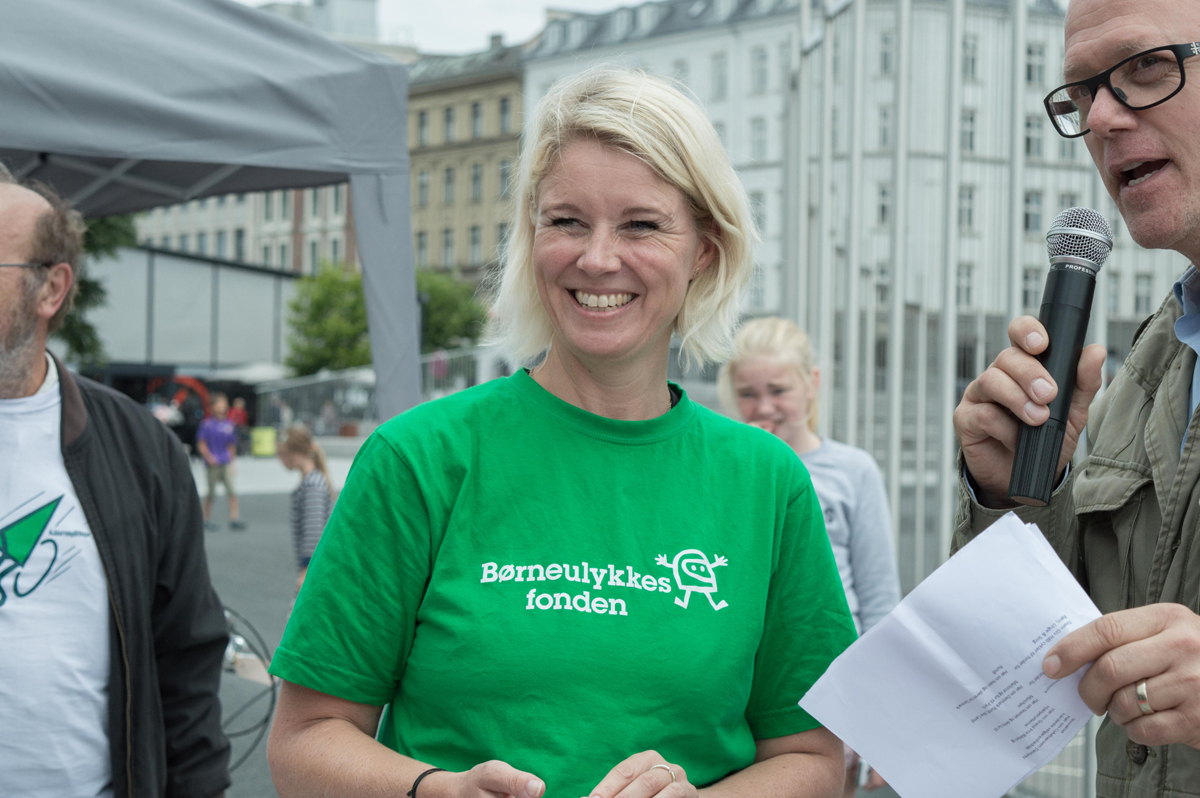 The City of Copenhagen's Mayor for Children and Youth, Pia Allerslev, is no stranger to epic bike rides. She has ridden all the way from the Danish capital to Paris twice to support causes that mean a lot to her. And cycling, active transport and road safety are three things she is particularly passionate about. So it was no surprise to see Allerslev and the foundation she supports, Børneulykkesfonden (to raise awareness about children's safety), actively supporting the Journey of Hope in Copenhagen. ISCA asked Pia Allerslev her thoughts on active transport and how she can use her role as a Copenhagen mayor to promote it to both children and adults.
What do you think are the important messages that come out of the Journey of Hope about cycling and physical activity?
Pia Allerslev: I think it's very important to tell people that if you set a goal then you can do it and if you have the energy and the craziness to do things then it's perfect. And sending the signal that you can bike that many kilometres in 30 days, that's a wonderful story to tell. So I wish them all the best and hope it's fantastic. And just showing that using your bike as a transportation form, that's perfect.
And you've ridden all the way to Paris. How do you see your role in promoting physical activity, cycling and active transport?
Pia Allerslev: Well, as the Mayor for Children and Youth in the City of Copenhagen I think it's important to tell the kids, but also tell the parents, that when you live in cities it's very easy to go by bike. It's very easy to use the bike instead of walking or taking the bus or car. So it's a very good supplement to using other modes of transport. So I think it's very important for me to tell that to the parents and also, of course, to make sure that it's safe to bike in the City of Copenhagen.
What do you think Copenhagen could learn from other countries or people from other countries about cycling, because you're teaching people from other countries a lot yourselves.
Pia Allerslev: I think the joy of cycling and all of these events, people are actually biking and doing a lot of events to create awareness of what a wonderful sport it is and what a wonderful way it is to see the rest of the world. I think we can learn that from everyone. And of course the thing about road safety, particularly when you ride on the bigger roads, I look at a lot of campaigns around the world and I learn a lot from these campaigns as well.