Count Steps and #BeActive with your colleagues
29/08/2019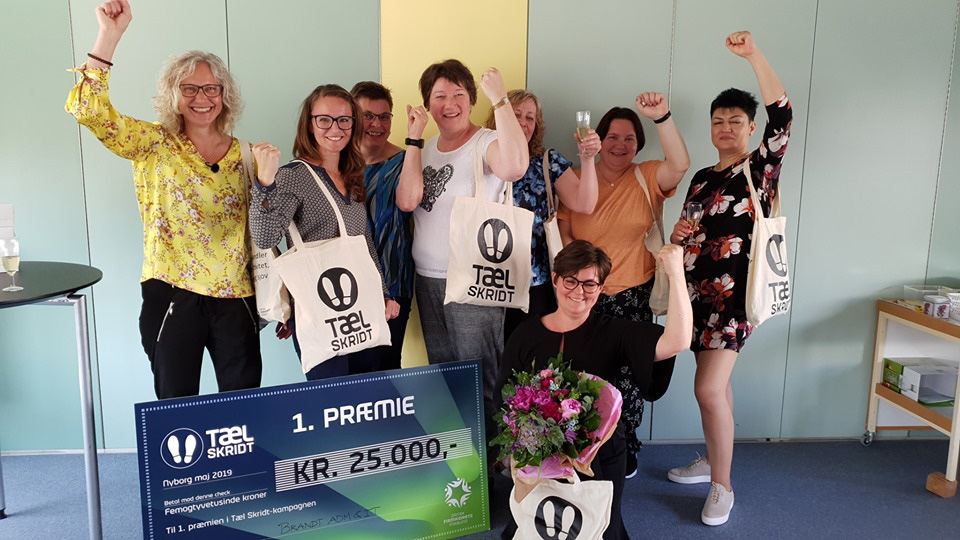 Tæl Skridt (dan. Count Steps) is a nationwide campaign of the Danish Company Sport Federation (Dansk Firmaidrætsforbund), partner of the European Week of Sport Denmark. It aims to add more movement, fun and exciting competition into the busy workplace environment of Danish employees.
The rules are simple: put together a team of yourself at least two other colleagues and try to walk at least 10,000 steps a day each over two weeks.
The teams that manage to average 10,000 steps per member over a minimum of 8 out of 14 campaign days are entered into a prize draw for a grand total of 40,000 kr.
Count Steps is an inclusive and accessible initiative everyone can participate in, regardless of fitness level or profession. All you need to do is walk at every opportunity each day – walk to work, walk around your town or city, take a pet for a walk, do some shopping. It all counts.
The campaign encourages healthy competition amongst colleagues and strengthens team spirit. You will not find an easier way to start living a healthier lifestyle!
Count Steps takes place from 2-15 September in partnership with European Week of Sport Denmark, led by the International sport and Culture Association. Find out more and register your team at https://www.taelskridt.dk/.