European Week of Sport Denmark 2019 is officially under way
27/09/2019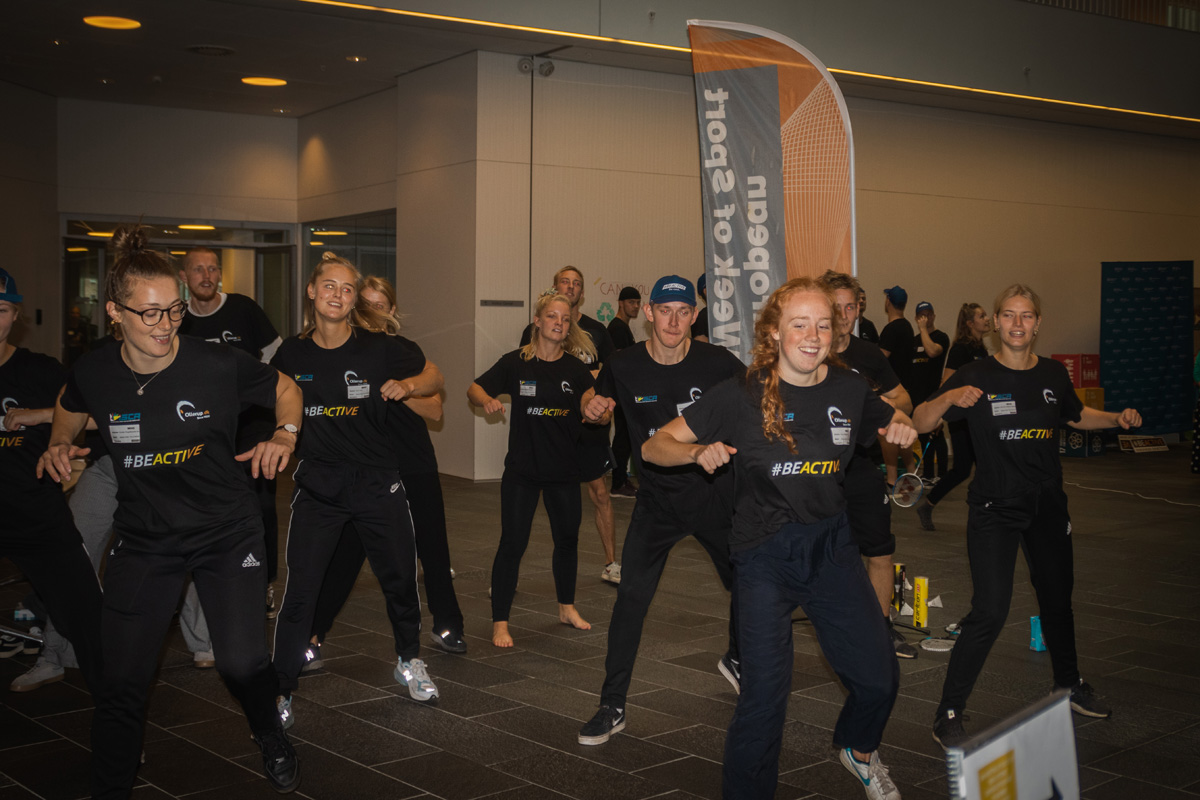 On 23 September, the 5th anniversary edition of the European Week of Sport (EWOS) kicked off all around Europe. The International Sport and Culture Association is the National Coordinating Body for EWOS in Denmark for the 4th year in a row.
With over 300 #BeActive events organised in over 100 locations across Denmark this edition of EWOS is the largest scale so far.
On 23 September, the ISCA team together with students from Ollerup Academy of Physical Education and WHO Europe organised a lunch activation hour at UN City in Copenhagen to officially open the Week, as well to attract attention to the fact how physical activity helps in achieving the UN's Sustainable Development Goals. Around 500 UN City employees took part in different activities, such as chair yoga, blind badminton, garbage golf, paper plane darts, and witnessed spectacular tumbling demonstration shows led by the Ollerup students.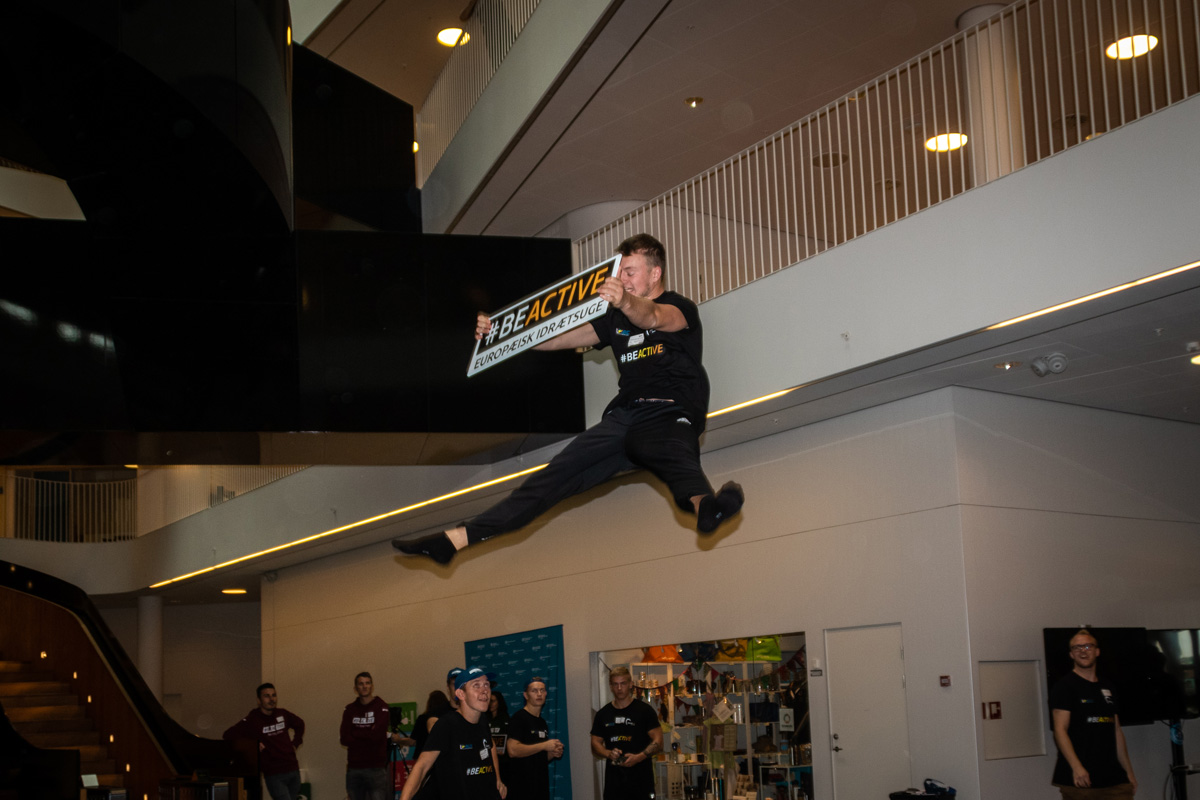 This is not the first time ISCA and WHO Europe have collaborated to raise awareness about healthy lifestyles. The lunch activation hours are part of UN City Copenhagen health and well-being strategy and were organised as a part of the EWOS in 2017 and 2018 as well as to celebrate No Elevators Day in 2019.
DGI is one of the partners in the event. Among the larger-scale events organised by DGI in partnership with ISCA and European Week of Sport include Street Attack 2019 in East Jutland (event targeting youth and street sport clubs), low-barrier activation events in Kolding, Vejle and Horsens coordinated by DGI South-East Jutland, as well as the Holstebro Gravel Race in West Jutland.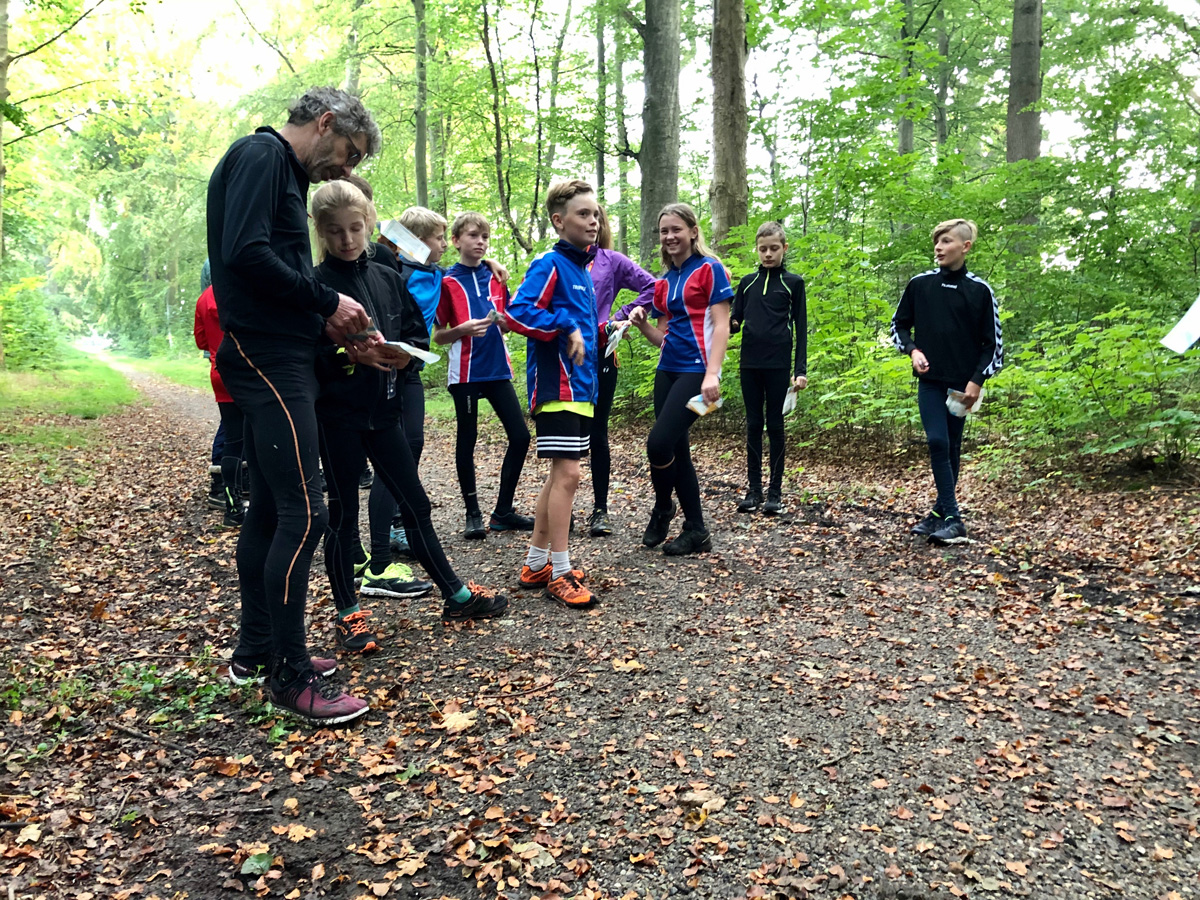 The Danish Federation for Company Sport will feature its Ladies Mud Race and Xtreme Mandehørm in the programme – obstacle races, as well as the workplace oriented Count the Steps campaign and National Workplace Activity Day. The Danish Ramblers' Association offers walking activities (#BeActive Walks), especially for seniors.
Ollerup #BeActive Night is another event organised in collaboration with the Ollerup Academy of Physical Education. On 28 September, when the whole of Europe will be celebrating activities in the evening time as an alternative to traditional ways to #BeActive, the Ollerup campus will open doors for the local community to explore the facilities and to try a lot of different games and sports.
In partnership with #BeActive Night, events that have already taken place or will take place include the Friday Night Skate Copenhagen, Natminton events in West Jutland and South West regions of Denmark and Midnight Swimming in Frederiksberg's swimming pool.