Ollerup #BeActive Night: a lot of fun for children and adults (Video)
18/11/2019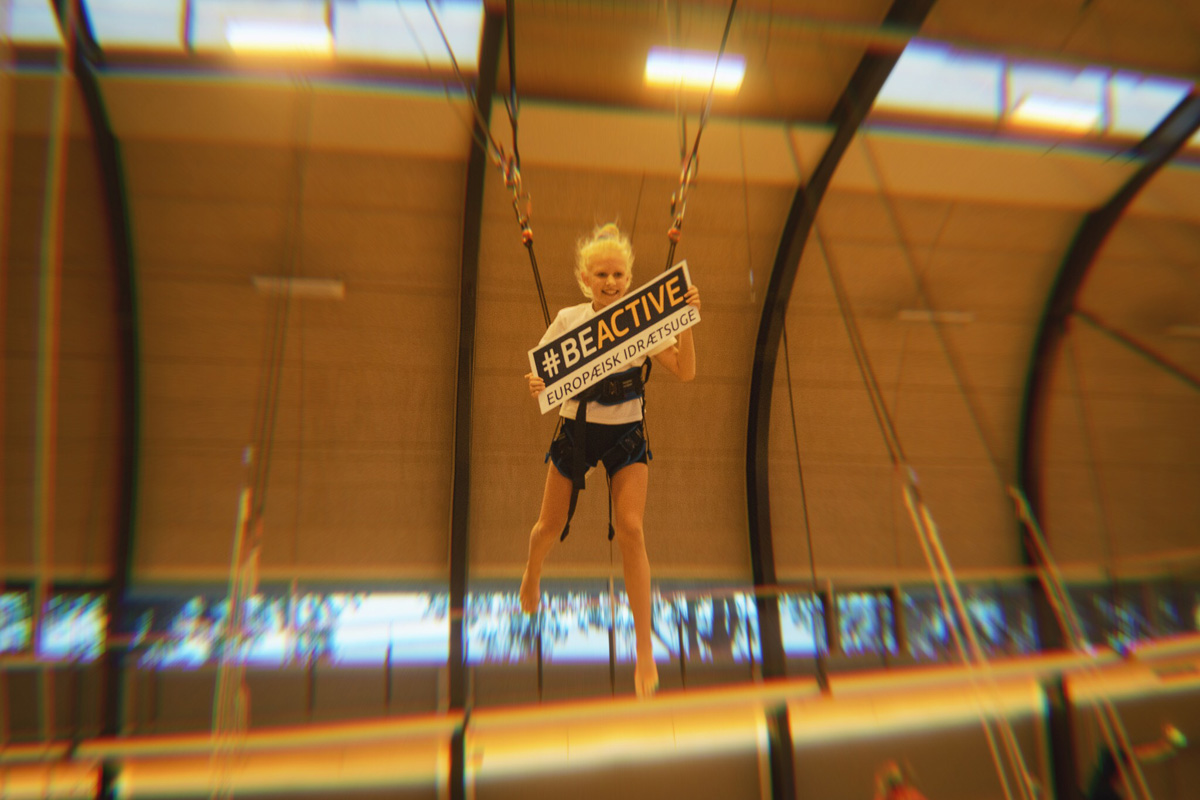 On 28 September 2019 evening, the Ollerup Academy of Physical Education opened its doors to the local community inviting anyone, regardless of age and fitness level, to join in the #BeActive Night celebration.
Trampoline fun, an obstacle course along the tumbling track, blind badminton, rowing machines competition, frisbee bowling, balance exercises are just a few of fun activities the participants were able to try out, enjoying the impressive school facilities. The ones who "tested" all the active zones were awarded with nice prizes.
Watch the video from the event to get the picture that you shouldn't look for the right place and time to #BeActive. It is here and now!