If I win, it is my neighbourhood that wins – Nagin Ravand for #BeActive Local Hero Award 2021
08/24/2021
By Maria Malyshkina, ISCA
"One person is able to be female, Muslim, student and footballer at the same time without having to compromise anything." This year's #BeActive Awards Local Hero nominee from Denmark is Nagin Ravand, a sports and social inclusion activist, and she shares her story of becoming an ambassador for change.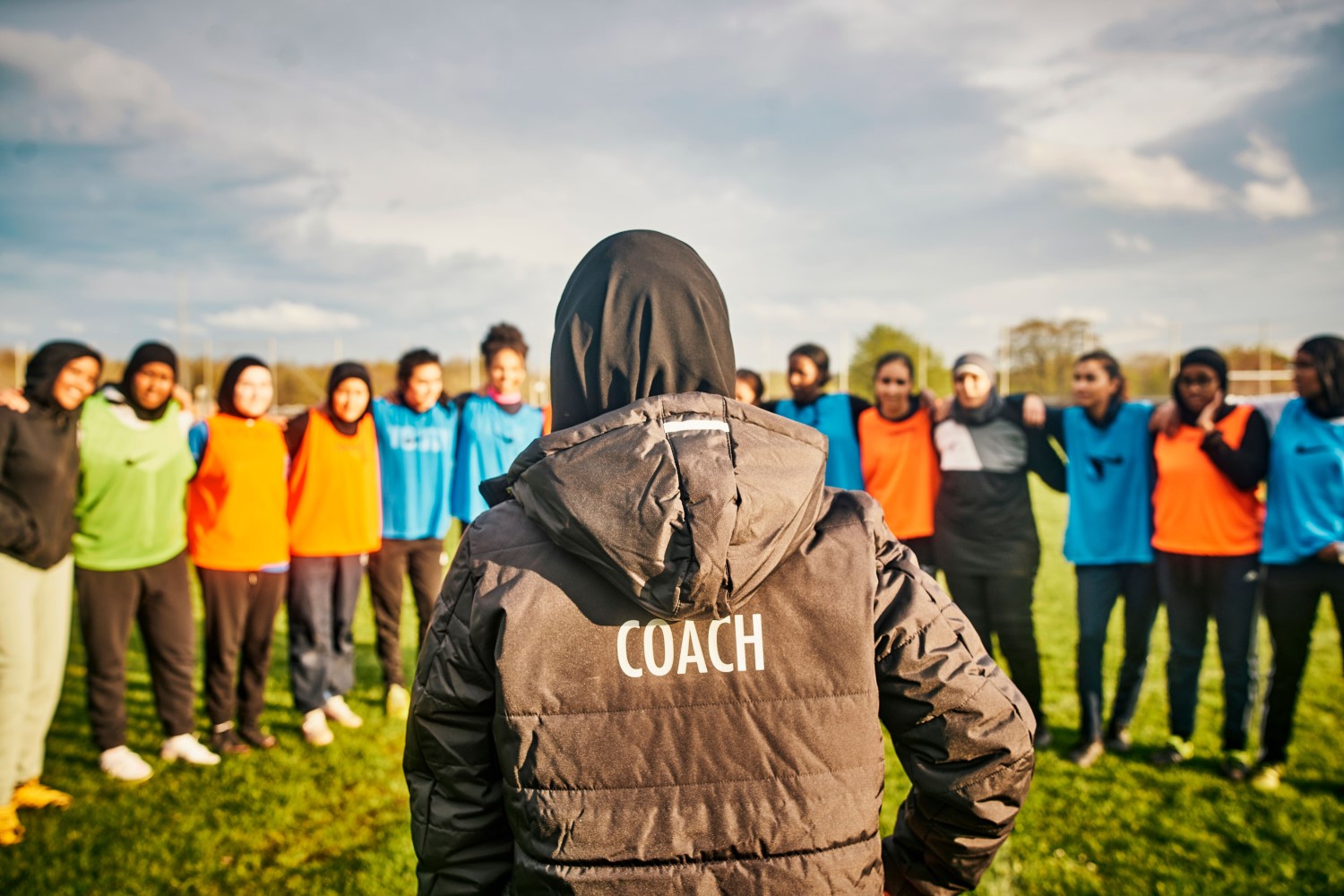 The #BeActive Awards is the European Commission's recognition of outstanding work and commitment at local levels to promote sport and physical activity in Europe. The competition is an integral part of the annual European Week of Sport. One of the three categories is the #BeActive Local Hero Award, which honours an individual achievement to motivate others and act as a catalyst to #BeActive.
Born in Afghanistan, at the age of 3 Nagin fled to Denmark with her parents. She is 22 years old now, working at mayor's department in the Aarhus municipality, as well as project leader of the National Olympic Committee and Sports Confederation's (DIF) initiative "DIF Get2Sport". You may also remember Nagin from the European Week of Sport Denmark 2020 when, together with the Girl Power Organisation, she held an outstanding event in Gellerup for women and girls of any age and ethnicity. So what was the road that led her to this point?
Nagin started playing football with the boys at the age of 8. Back when she was 12, she and her family moved to a new and bigger city where there were no girls' football team in her neighbourhood. As Nagin was very active and involved in social activities, she managed to launch her own girls' team in Gellerup – a mix of Danish citizens and girls from refugee and immigrant communities. By the third year of the initiative there were almost 40 girls playing football in the team.
Besides first ever girls' team in Gellerup, Nagin also created a girls' and women's football department in Aarhus. Today each local club has over 30 female members and the numbers continue growing.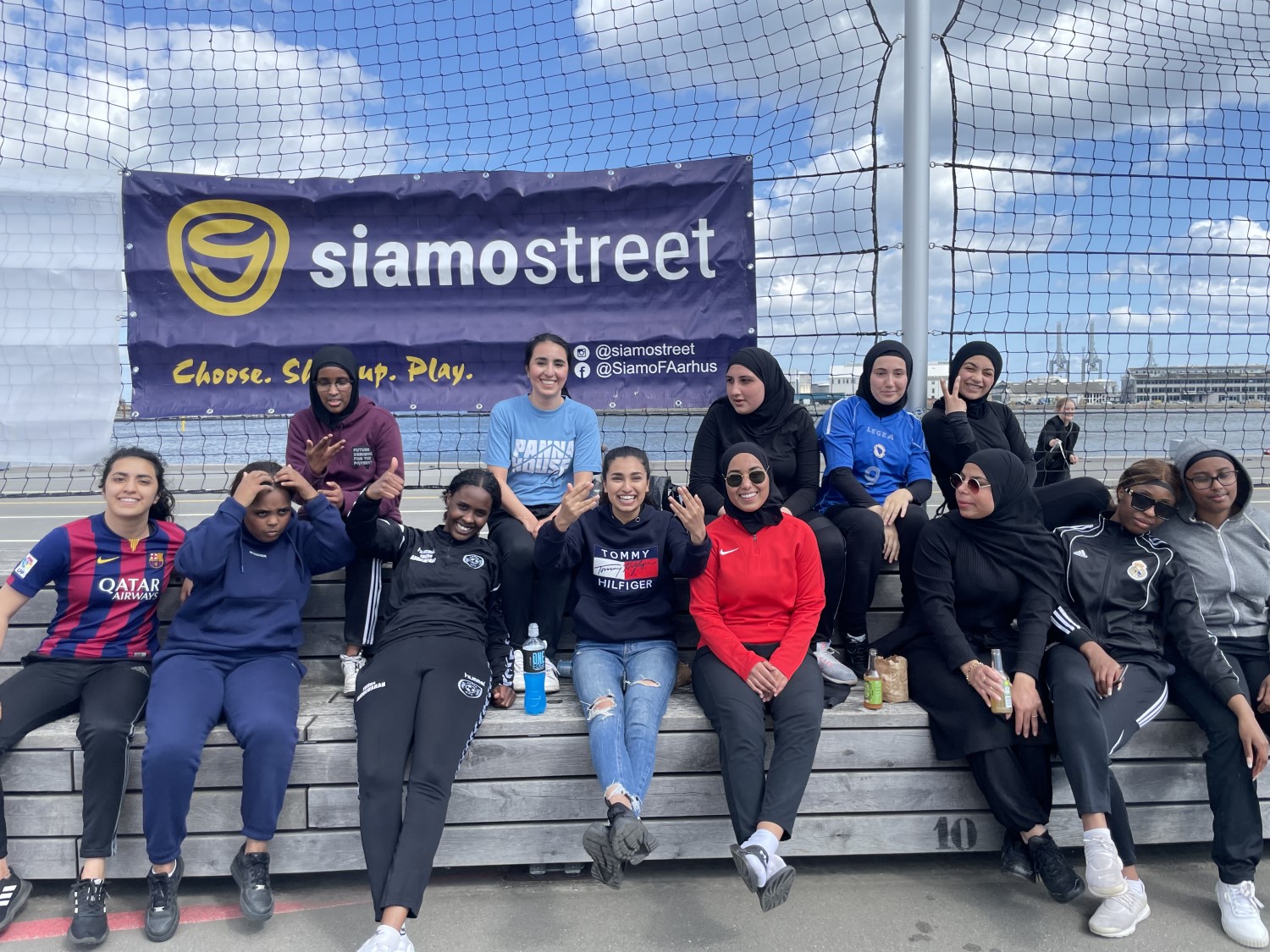 2020 European Week of Sport Denmark in Gellerup was celebrated with an event for women and girls of any age and ethnicity, which Nagin organised together with Girl Power Organisation, NGO founded by former Afghan National Women's Football Team captain, Khalida Popal. With the help of volunteers many young girls and active moms got the opportunity to try out different fun games and activities, such as football, basketball and fitness. For those who didn't want to participate in the sports activities, a workshop about importance of sport and active lifestyle was organised. The participants were introduced to many different options and local sports clubs, so they can continue to #BeActive on regular basis.
This was a first event of this kind and scale with international meaning in Gellerup and Nagin plans to do it a yearly initiative.
"This local European Week of Sport event was very important and well needed, because it is crucial for everyone to feel like a part of something international and big. Not everyone has the possibility to attend big events. So instead of taking the girls and women to an event, we brought the celebration to them in their local community," says Nagin.
The event received wide media coverage. Watch the video from the event on Danish TV2 Channel here.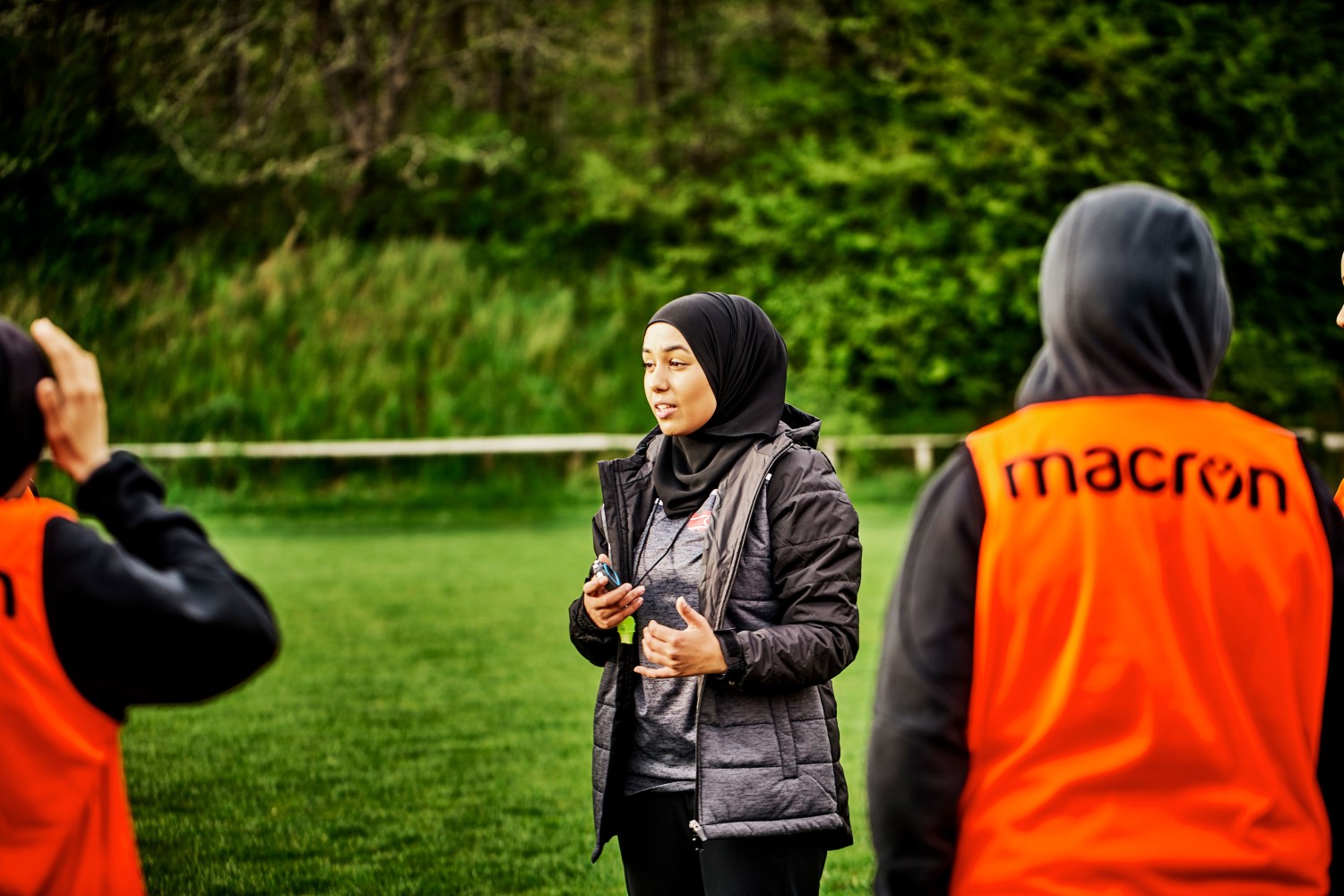 Based on her own experience, Nagin knows how difficult it is to get integrated into a new culture and society, to discover opportunities and activity of your liking and to achieve success in it. Through her initiatives she guides girls and women in her local community, shows them the options and connects people with sports and leisure clubs and unions, so they can find the way to their new hobby or even profession.

Nagin managed to become a true role model not only in her local community, but also on a national level. In 2020 she was awarded with Danish Girl Prize (Pigepris) for her initiative that changes norms and breaks down barriers that have kept girls from playing sports.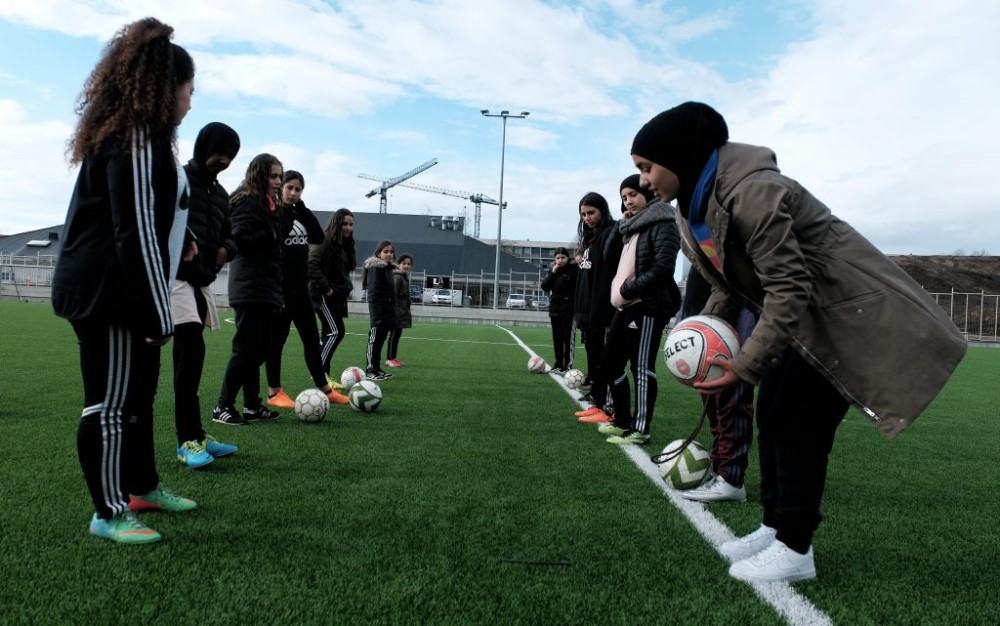 "Though I am not doing anything special, I know that it means something special to each one of those girls and women that I have exchanged phone numbers with or even just a smile," she says modestly, but honestly.
"That is special to me, to be able to make change by doing so little! This is not a big project that deserves an award. This is human kindness that every religion encourages. If I win it will allow me to exchange more phone numbers, give even more smiles and make greater change. If I win, it is my neighbourhood that wins, and the girls and women who win. I am just the messenger and the bridge to their own success."