United Danmarks Motionsuge and European Week of Sport campaigns share resounding success with most activities ever in Denmark
10/13/2023
Maria Malyshkina, ISCA
Danmarks Motionsuge or Denmark's Exercise Week, a nationwide celebration of physical activity and wellbeing, has just come to an end! The #BeActive European Week of Sport Denmark (#EWOSDK) campaign saw a record-breaking number of more than 7,000 activities held across the country. Ranging from traditional activities like golf and hiking in groups to more unconventional ones such as curling, capoeira, CrossFit, fencing, foot volleyball, and folk dancing, the campaign proved yet again to be a catalyst for fostering active lifestyles and building vibrant communities. In its third collaboration with the European Week of Sport, Danmarks Motionsuge continued to promote a culture of movement and inclusivity throughout Denmark.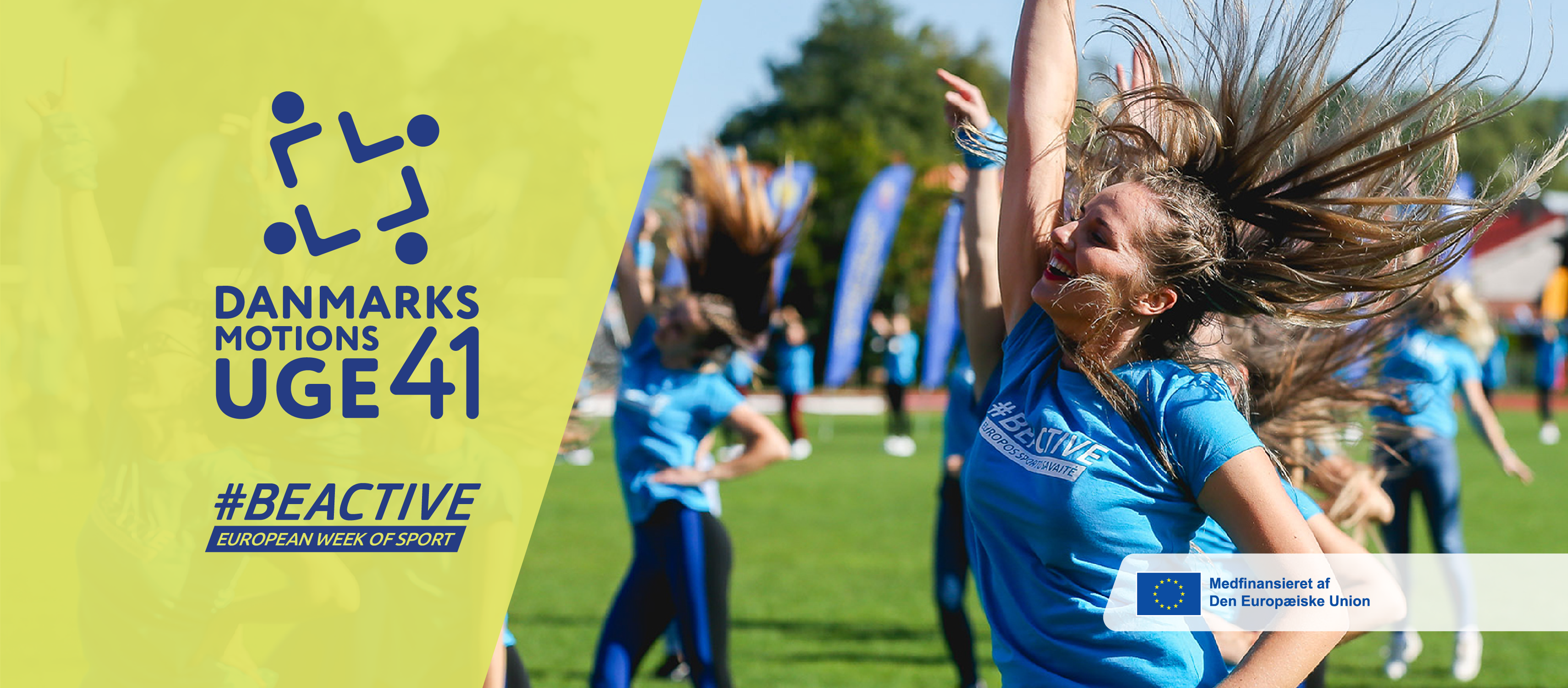 The European Week of Sport, which started on 23 September 2023 with the opening in Valencia, for the 9th consecutive year united millions of Europeans through a variety of free sports activities. Denmark's citizens were especially lucky as Danmarks Motionsuge, collaborating with #EWOSDK for the third time, extended the opportunity to join sport-for-all events until 15 October. The previous editions of #EWOSDK in tandem with Danmarks Motionsuge inspired thousands of Danes to #BeActive. This year, the European Week of Sport Denmark and Danmarks Motionsuge joined forces once again – and again with resounding success!
It would be impossible to recap each of the thousands of events that happened throughout this incredible week. Danmarks Motionsuge welcomed diverse interests and talents, providing activities for all ages, backgrounds, and fitness levels. Check out our articles about the majestic rolling journey during the Friday Night Skate event or about the exciting UV tennis event for kids that illuminated the courts with neon lines and glowing tennis balls. The social media channels were also full of posts and mentions from our partners like the Girl Power Organisation with their Sport, DJ Dance and Art Festival and Realdania with the special event for Kulturnatten (or Culture Night). Through these and other activities, Danmarks Motionsuge fosters unity and community, emphasising both physical and mental well-being, encouraging people to connect with nature and exercise together, promoting individual wellbeing and interconnected communities.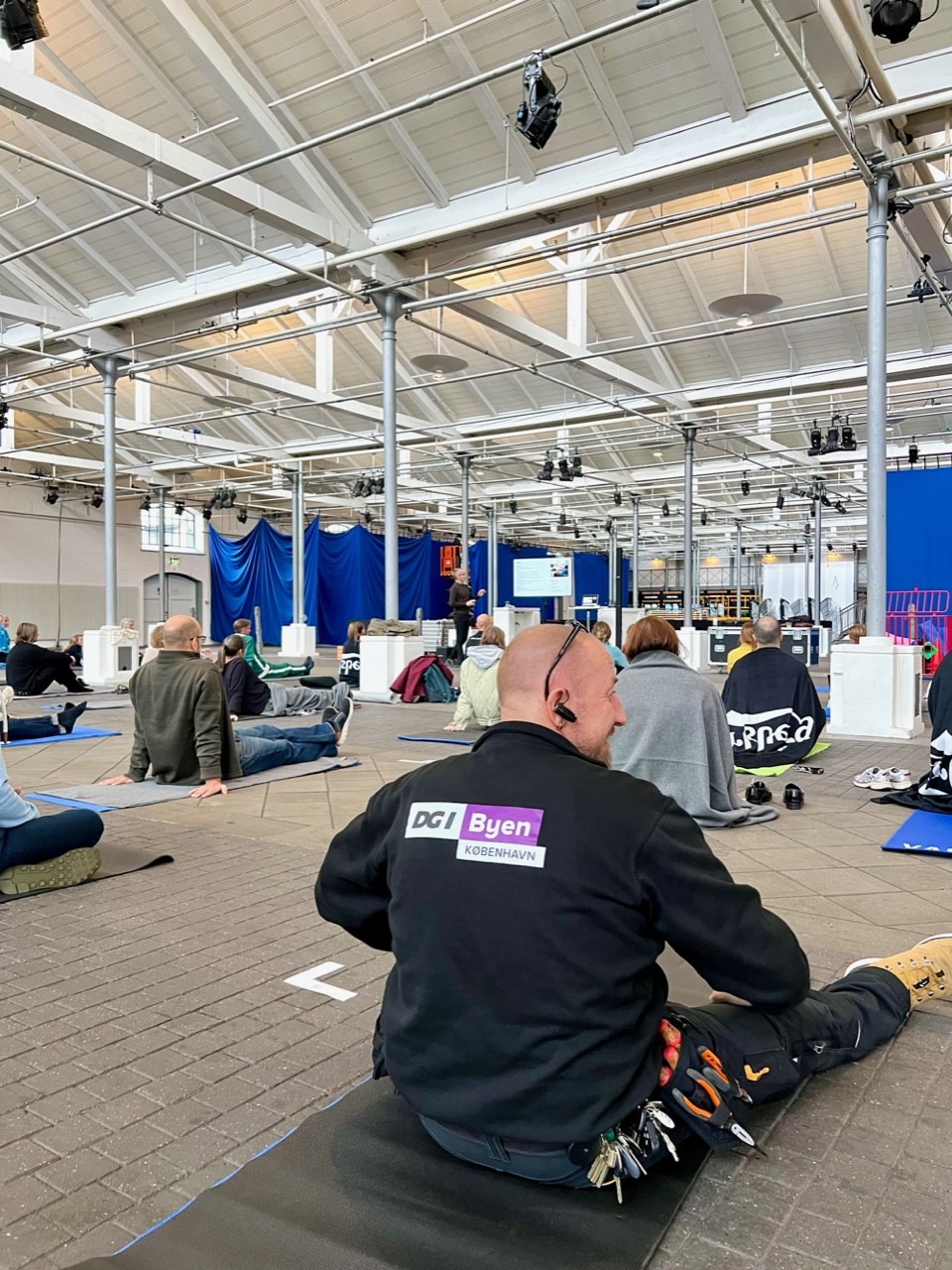 Photos from DGI Byen/Ricco Victor
Ricco Victor, the leader of Danmarks Motionsuge, joined one of the events at the beginning of the week. DGI Byen, a well-known sports facility in Copenhagen, hosted ten diverse, free classes, for both employees and citizens. The week commenced with a lively "Workshop in breathing" at Øksnehallen, involving 60 employees from different backgrounds, all against the backdrop of this historic venue, setting the tone for an active week. Ricco gave a small introduction to Denmark's Exercise Week for the participants before the workshop started.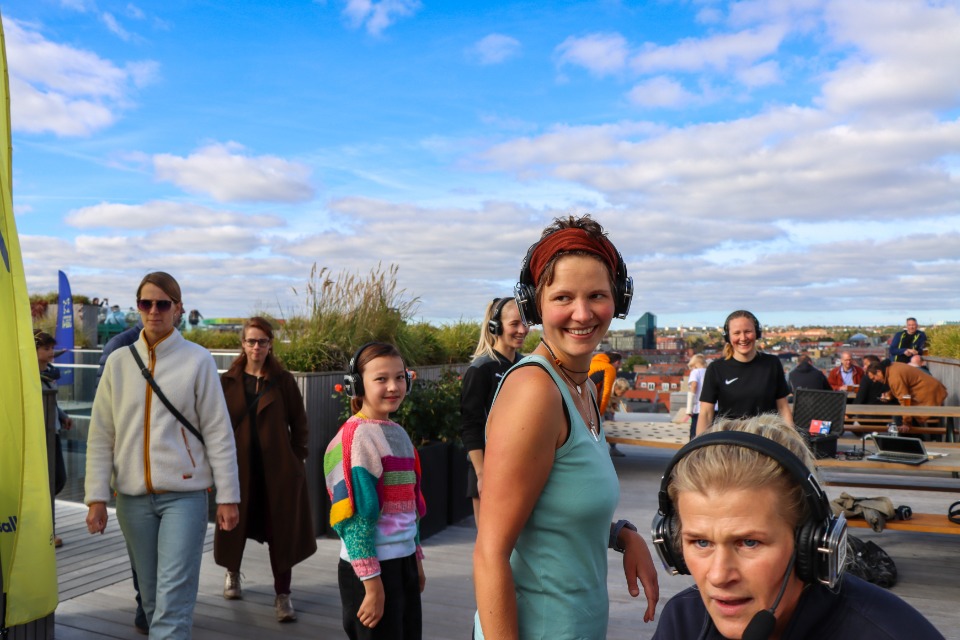 Regional TV broadcast TV2 regions played a vital role in spotlighting Danmarks Motionsuge, showcasing stories of people engaging in physical activities across the nation, from promoting workplace well-being to emphasising exercise's role in schools and communities. The Danmarks Motionsuge got overall good local media and social media coverage, and was mentioned or supported by politicians, municipalities and other significant stakeholders. In fact, events were registered in 92 out of 98 municipalities, although schools from ALL municipalities participated in the Skolernes Motionsdag (Schools' Exercise Day) – ensuring that the #BeActive campaign reached every corner of the country.
More at https://www.europeanweekofsport.dk/news/
Follow our news to stay updated with interesting events and initiatives. You can also keep in touch by subscribing to our social media: Facebook, Twitter and Instagram.
Official website of Danmarks Motionsuge https://danmarksmotionsuge.dk/ and social media: Facebook, Twiiter and Instagram.